1. This year, it was reported that, there were more than 100,000 people went to the Sultan's Palace, Istana Nurul Iman, to greet the royal family members during the 3 days raya celebration "Open Istana", and yea .. we were among the statistic this year ... ;) ... those who went to the palace will receive a souvenir just like the one below ...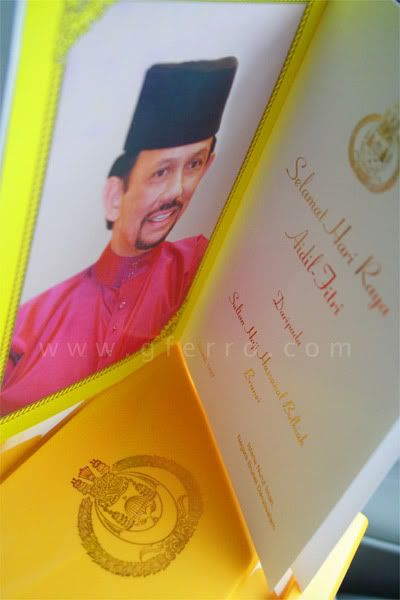 2. .. we are still in the month of Syawal .. masih raya yo ... and obviously, there are still people having "open houses" .. as well.. raya celebration for their departments ... raya sana ... raya sini ... makan sana .. makan sini ... but watever it is .. sadang-sadang saja makan ah ...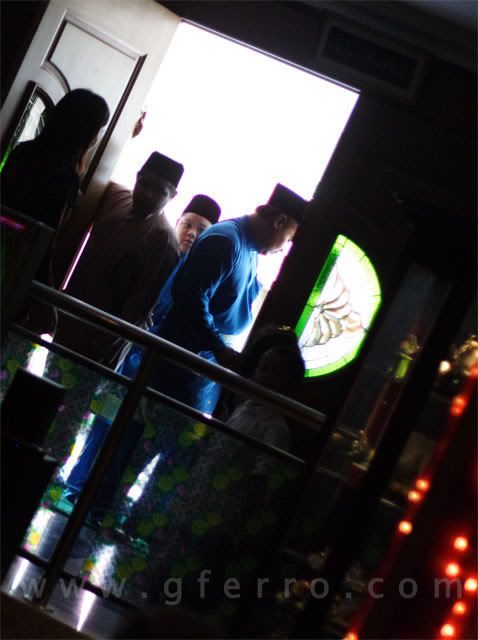 .. bah silakan masuk ... jgn malu-malu ah .. mun malu lapar ....
3. What's raya without food... even in the teaching of Islam.. after fasting during the whole month of Ramadhan ... one is forbidden to fast during the 1st day of Eidulfitri .. i.e. 1st Syawal...
As expected, lotsa varieties of delicacies will be serve during hari raya ... kek lapis, kek roll, kek batik, kek buah .... tapi Fish Cake saja nada ....
Sama jua kueh ... kueh mor lah , kueh Apple Mac lah ... Kueh Firefox lah .. kueh Cyber lah ... tapi satu saja nada kena hidangkan di meja .... apa nah ? ... kue tiaw!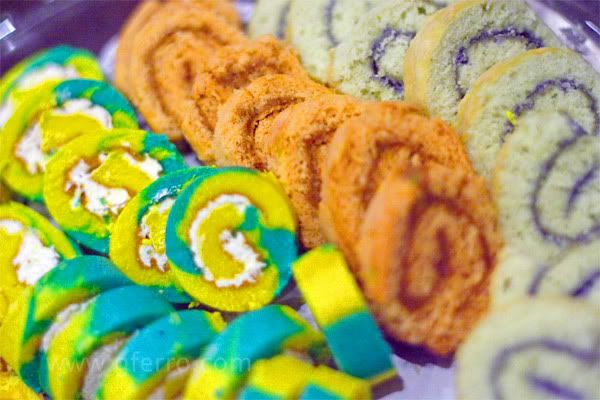 This is "Kek Roll" .. ntah apa kah namanya ... hehe