Photo What...? ... is back again ...
Something to brighten up you week ahead, Don't Laugh!
These are just some photos that makes you go ... eeermmm... eh what ... or the like ....
Taken with the CamFone, this one was found locally, not so sure if they really know what they are selling.
PLAY WITH ME ANYTIME WITHOUT REASON!
Man ... do the person wearing that shirt, or any shirt with such text really means what they said?
If they do, I am in! HAHAHA
Or do they "understanding Engrish?", Just like this below, Which I found while traveling to Japan, in one of the posh areas in Tokyo.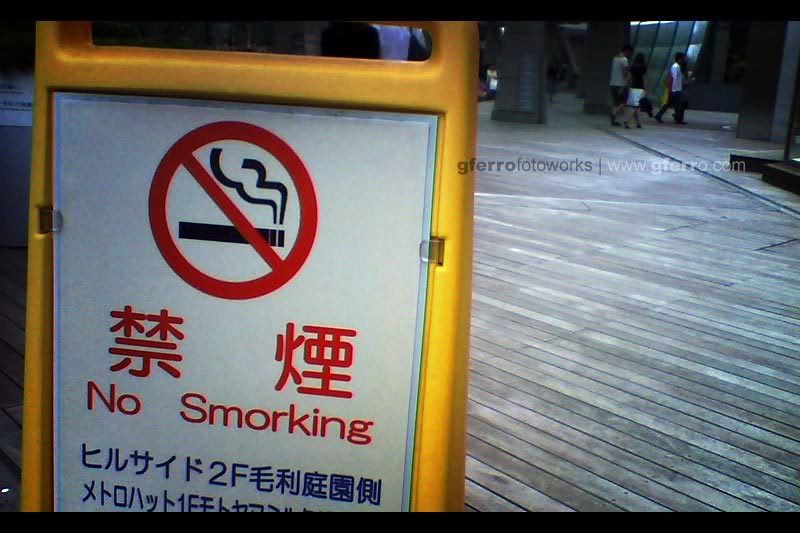 With the Tobacco Order in place now, so I declare this area a "

NO SMORKING

" area.
But the Top Photo What? Should be given to this photo, not really sure the origin of this, I bet most people have seen this photo, been circulating via email and stuff, hence I don't really know who took this photo, for sure it wasn't me!
So the award goes to..... (promise me not to laugh)
... eerrrmmm.... what is wrong with this photo btw .... ?
Have a good week ahead u all .. ;)