Some more photos of the day.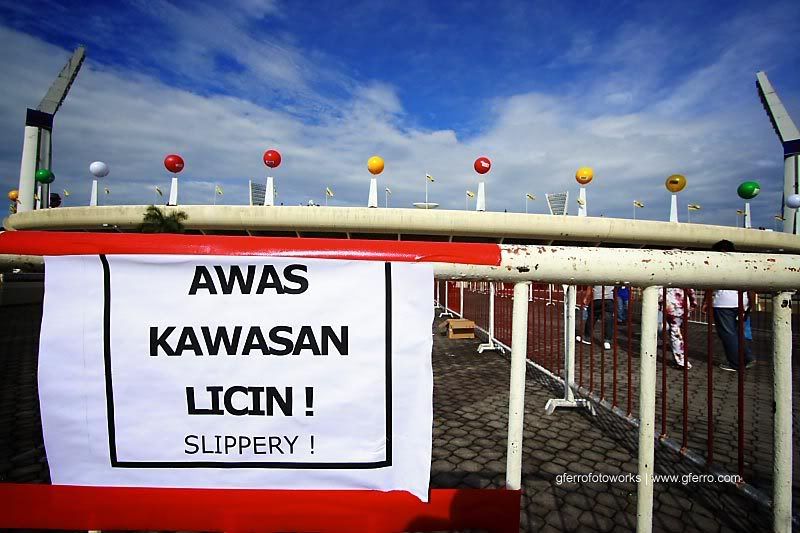 Slippery when wet.
The Young "Luke Skywalker" ?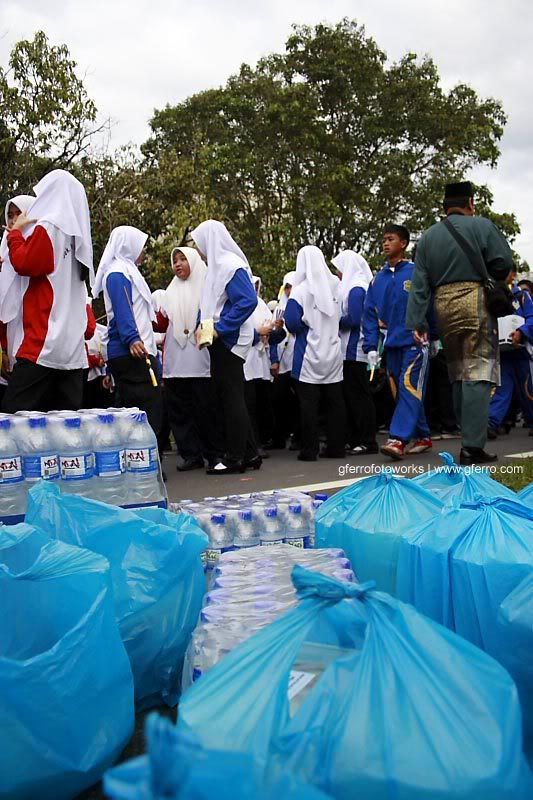 Rations for breakfast.
Anxious for the big event.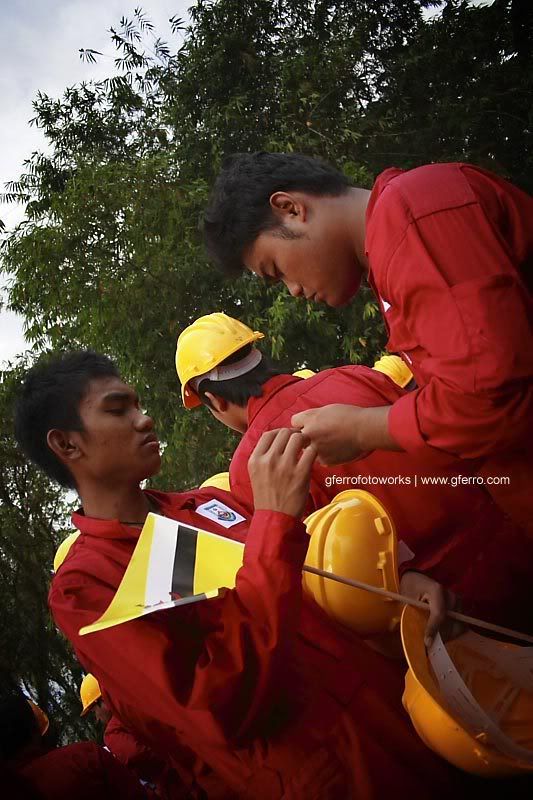 Exchange of items.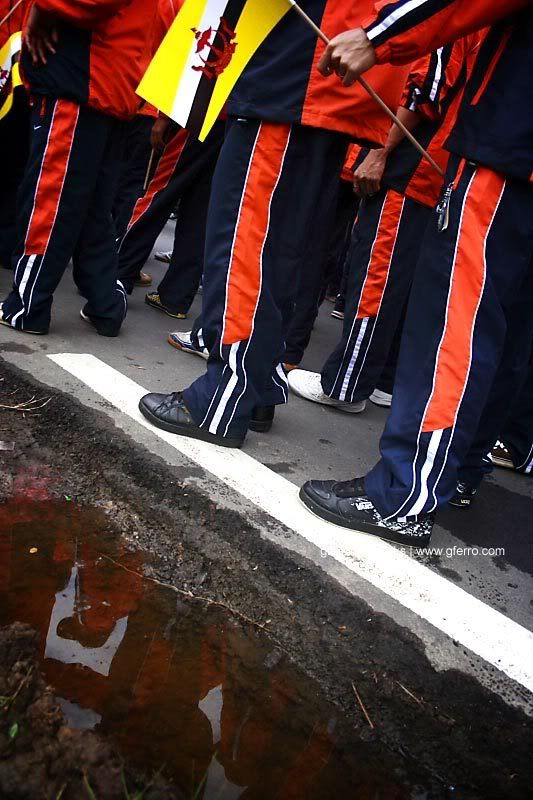 Getting ready to walk the walk.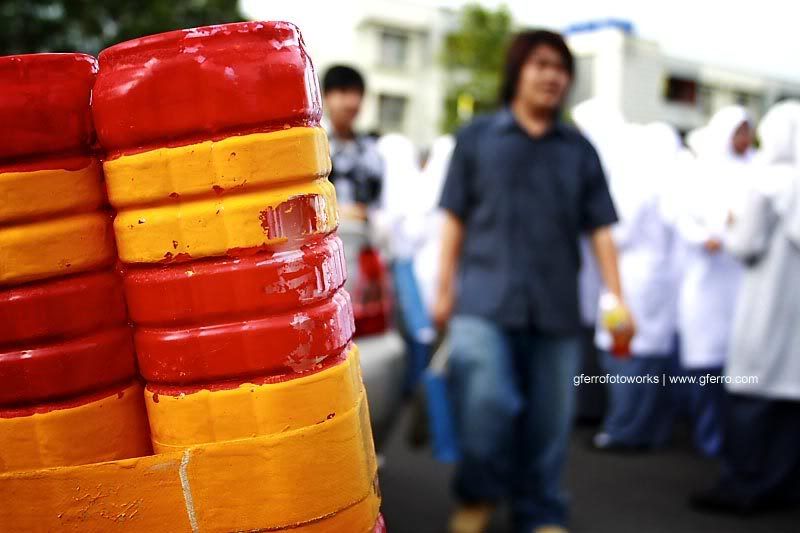 I thought this painted plastic bottles were famous, aren't they?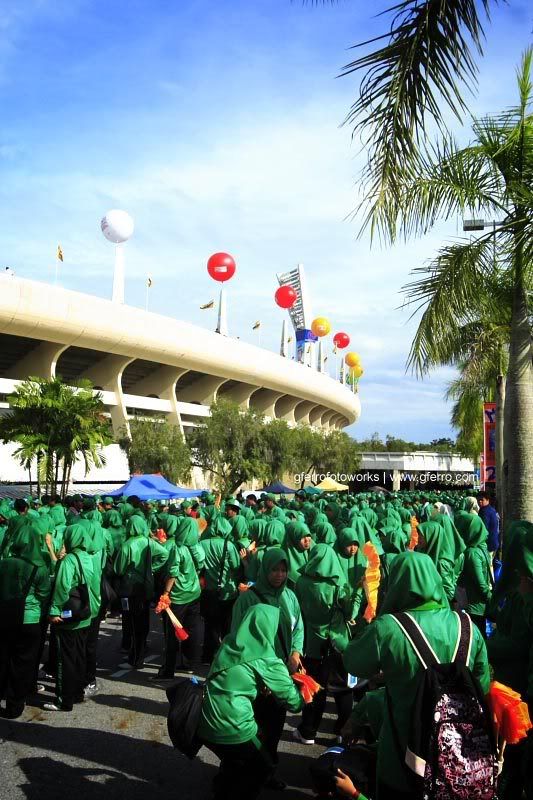 The participant before entering the stadium.
Some uniformed participants.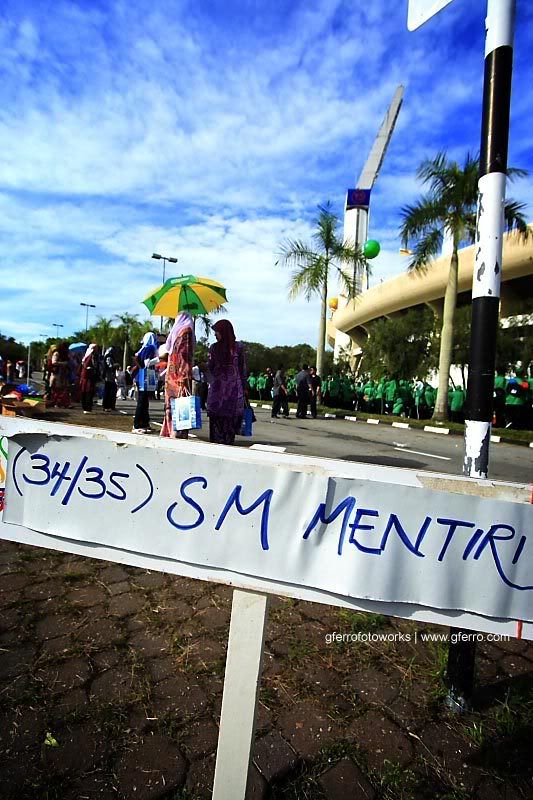 SM Mentiri, one of the secondary schools taking part in the event.