Been traveling to quite a number of places with my camera gears, Japan, Australia, Singapore, Malaysia, Thailand and Cambodia just to name a few, but one of the most camera friendly city that I came across is Seoul, Korea.
What make I said that, "camera friendly city", you might asked, well some of the factors that need to be considered are: You can take photo of almost anything easily without getting those strangely looks from other people, especially the locals, (as long as you are within the photographers' ethics); You can take, lugged around your camera gears without being afraid of it being "taken away", (as long as you don't wander off the off-beaten tracks), You won't feel awkward shooting photo with your huge SLR, as most of the people are using one! There are many camera shops around, new and used, compact and SLRs, digital and film; There are so many photo opportunities, even just by seating in one corner! + many other factors.O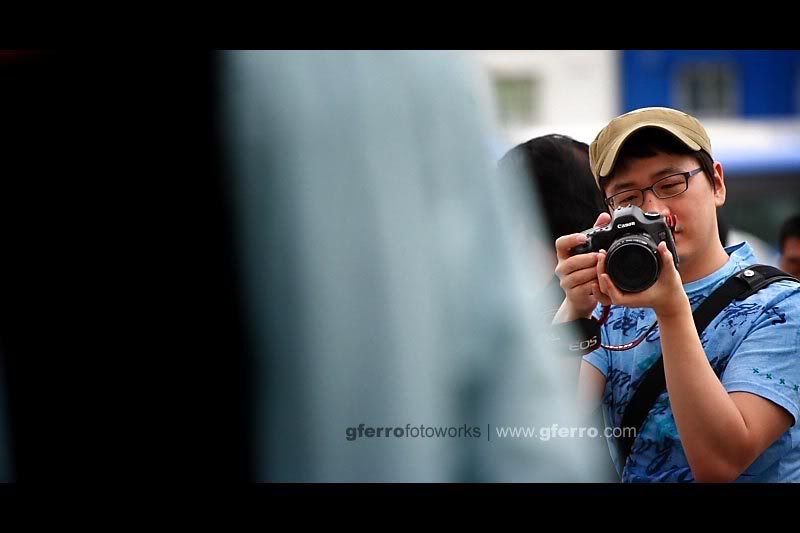 One of the photographers, viewing the day's shot from his professional Canon EOS 1D body.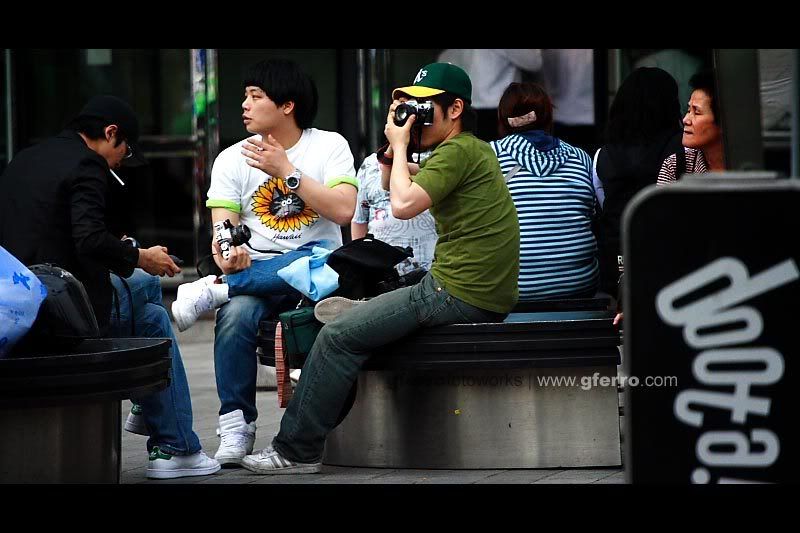 Just look at the photographers, having a classic film SLR for each of them.
A yuppie sharing the pros and cons of his Nikon DSLR.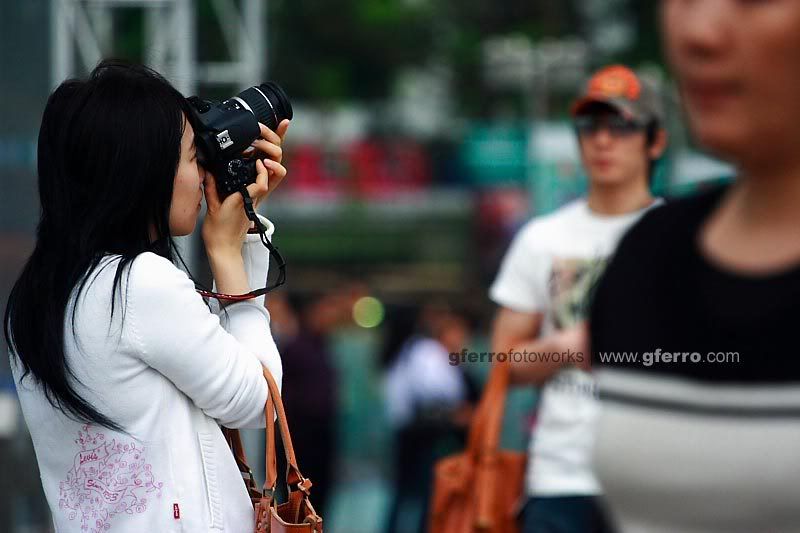 There are even loads of woman photographers around, shooting with their DSLR, I guess woman prefer huge DSLR rather than those smaller compact point and shoot camera, or is just a hype nowadays?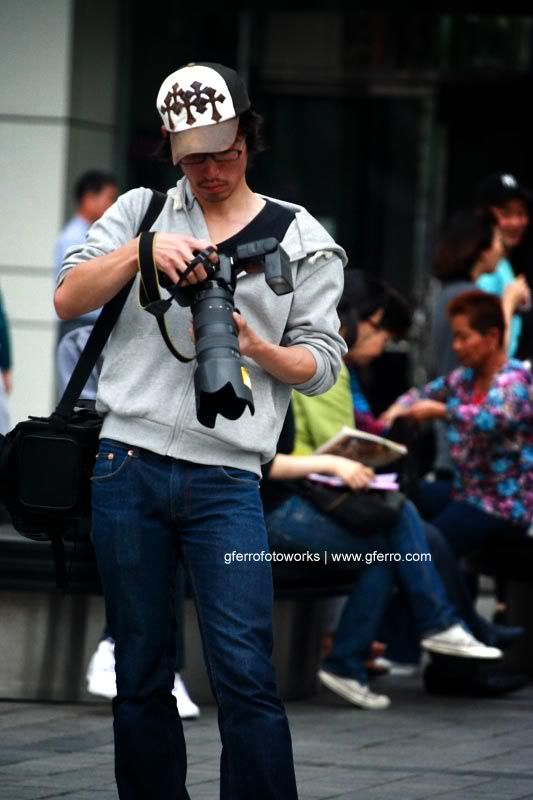 Just look at those huge, long lens, see, I told you, one will not feel awkward tagging along their huge SLR for a walkabout in Seoul, but do know your limit and ethics. :)