31 August 2009, is Malaysia 52th Independence Day.
Dataran Merdeka is usually the place to celebrate the countdown to midnight, because on 31 August 1957, this is where the national flag, Jalur Gemilang, was first hoisted.
Many important events were held in Dataran Merdeka, even the 1st Amazing Race Asia was flaged off here.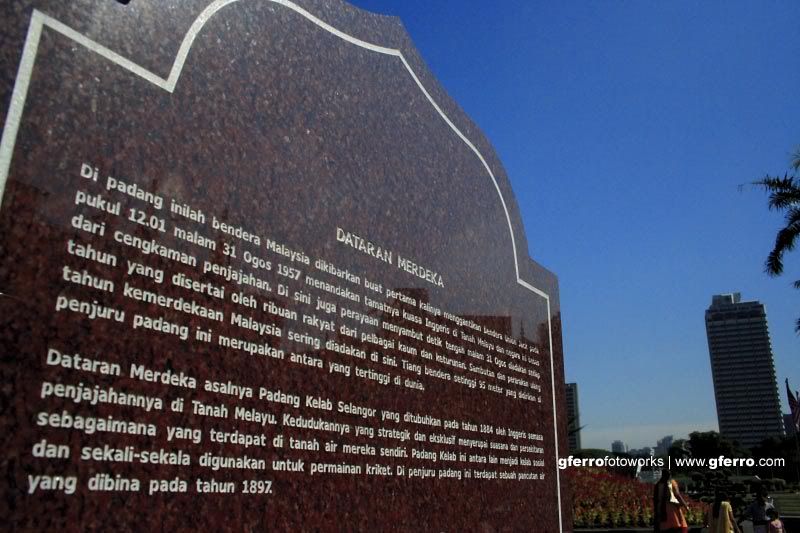 The Plague stating the history of Dataran Merdeka i.e. Merdeka Square.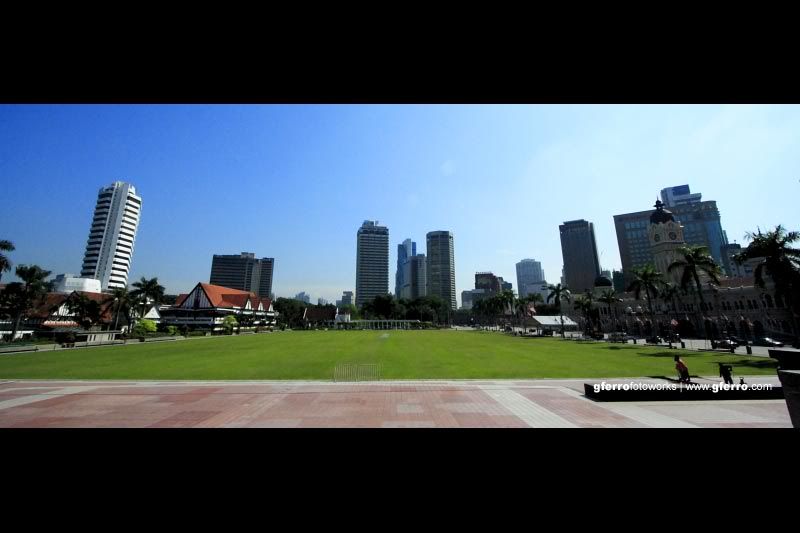 Overview of Dataran Merdeka, overlooking the reknown Royal Selangor Club.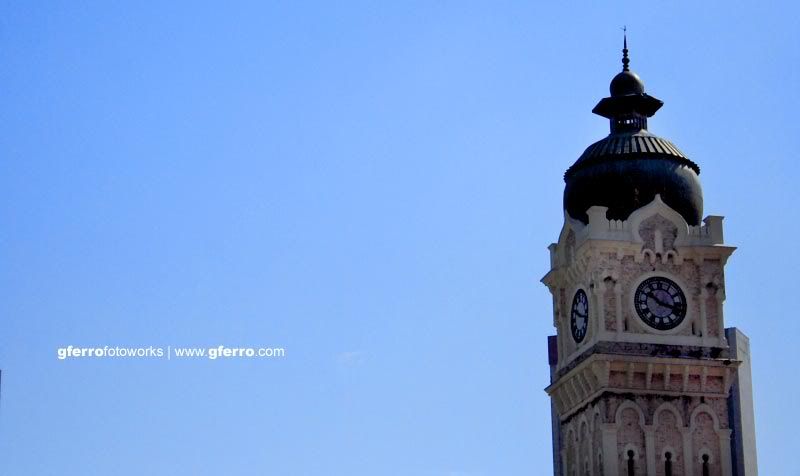 One of the iconic landmark within the vicinity, the clock tower of Sultan Abdul Samad Building.
A different view from the water fountain.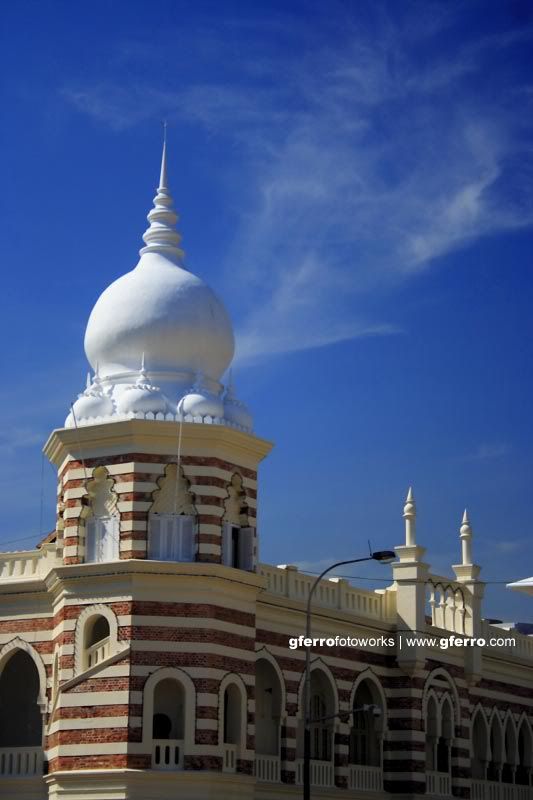 One of the historical landmarks near Dataran Merdeka.
The large flag on the 95m flag pole on Dataran Merdeka.
Jalan Raja, the stop you need to go if you wanted to visit this historical places.