Walking around in Bugis Street.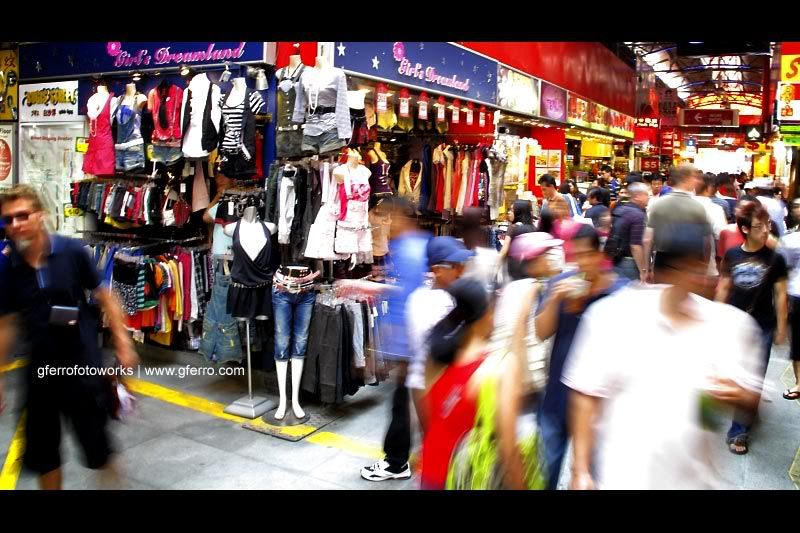 It is not like walking along Orchard Road, or those air-conditioned mall like Vivocity, but this is a street market, thou covered, but non-airconditioned.
A busy place it was, even if you stop to look at stuff, you can not avoid to be brushed aside from the fast flowing pedestrians.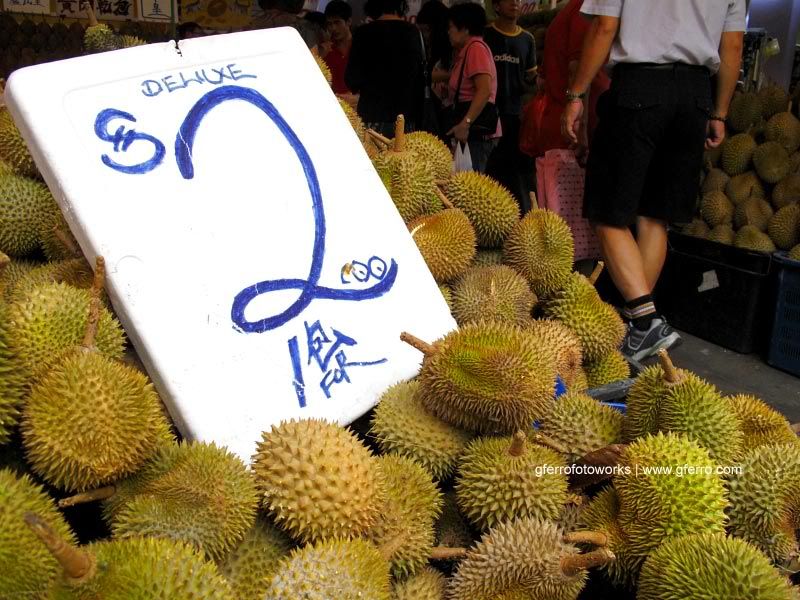 Not only they sell clothes, but they also sell fruit, Durians even!
Persimmon is also in abundance. Good fruit, sweet and juicy.
More durians, quite cheap, only $2 each!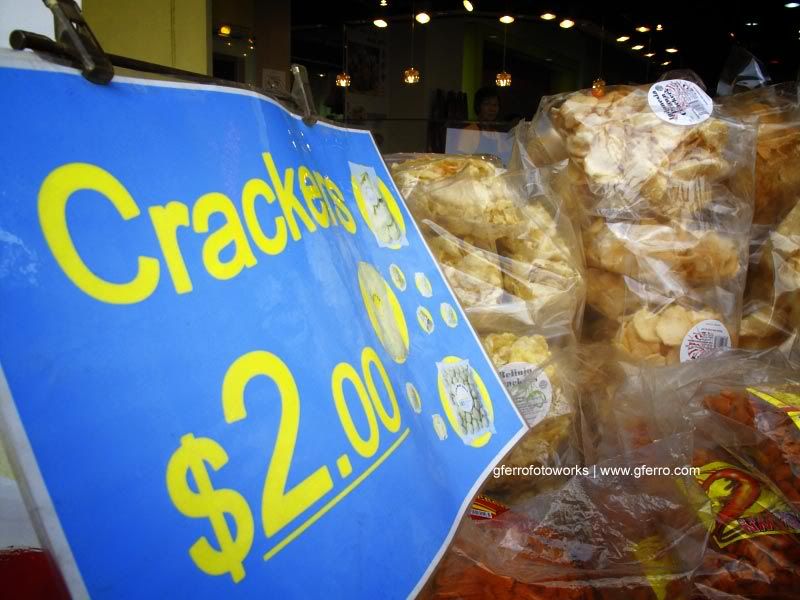 $2 crackers (keropok) vs $2 durians, it's your call!