A visit to the Angkor Thom area is not complete without stepping your feet to Ta Phrom.
As you can see from the above photo, tourists are flocking their way to Ta Phrom, it is quite difficult to capture a tourist free photo.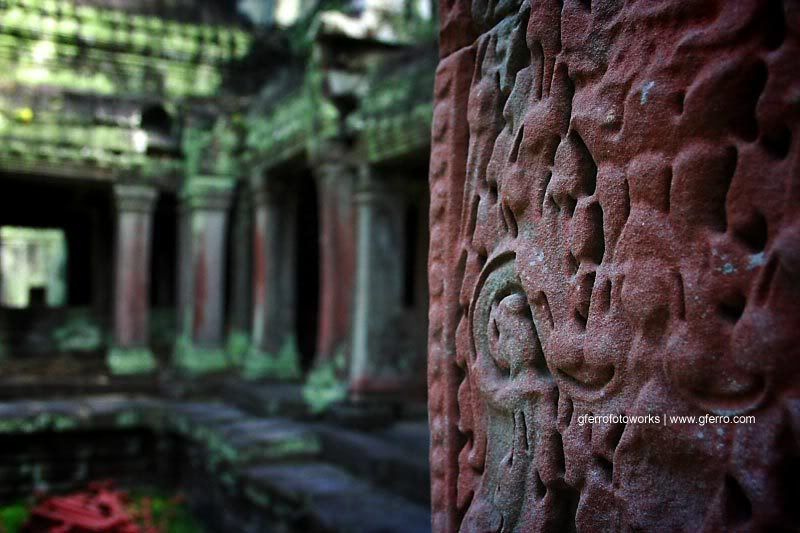 What is so unique about Ta Phrom if you may asked, besides the delicate carving on the walls?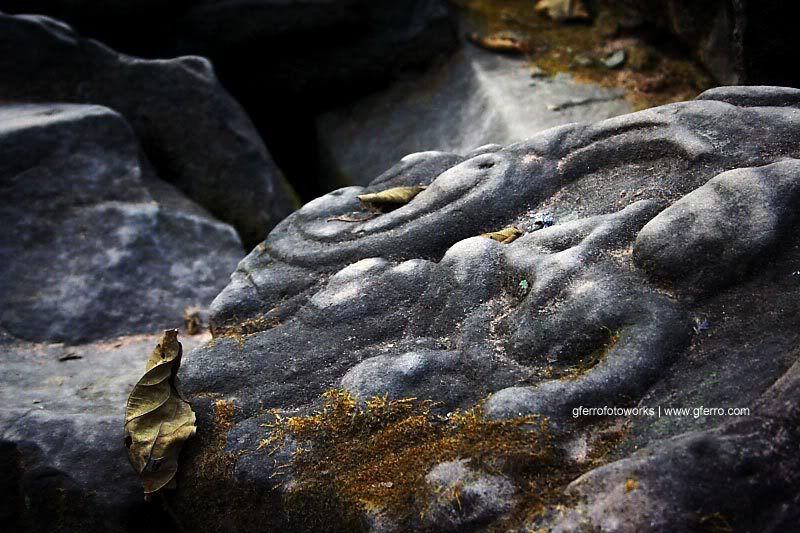 Obviously, carvings can be seen everywhere, done in meticulous fashion.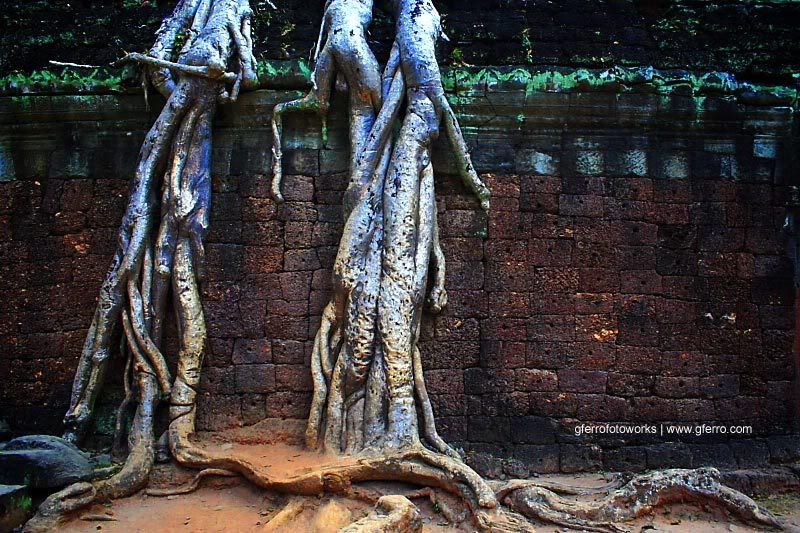 But what actually stands out in Ta Phrom, are the huge tree roots that seems to hug the structure.
The tourists are captured in this photo to show the size of the tree roots!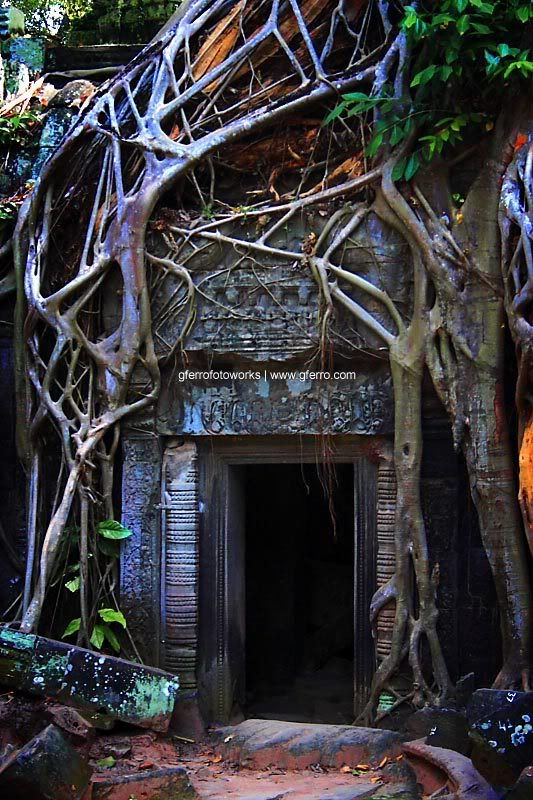 And this is the infamous doorway where Angelina Jolie passed through in the film Tomb Raiders, as the ultra sleek Lara Croft.