.. once in a while .. instead of just walking around Orchard Road .. why not make yourself "get lost" ...go to those unnatural touristry route .. go somewhere else .... enjoy the beauty ...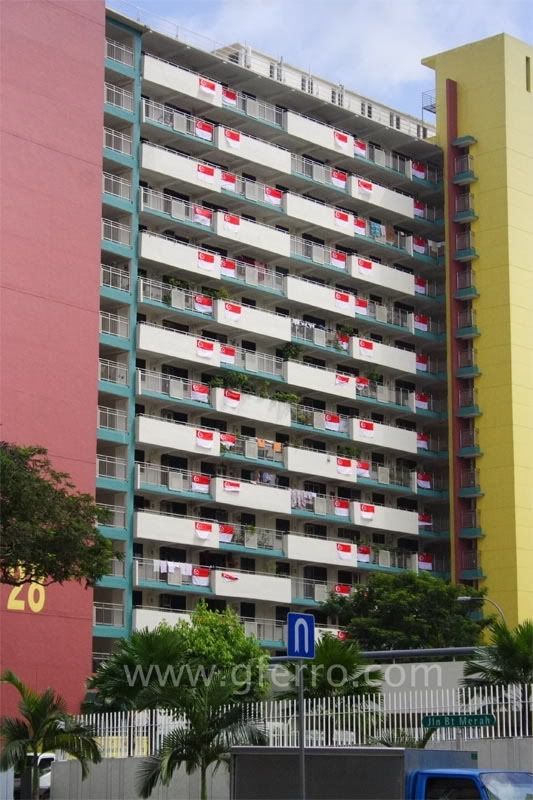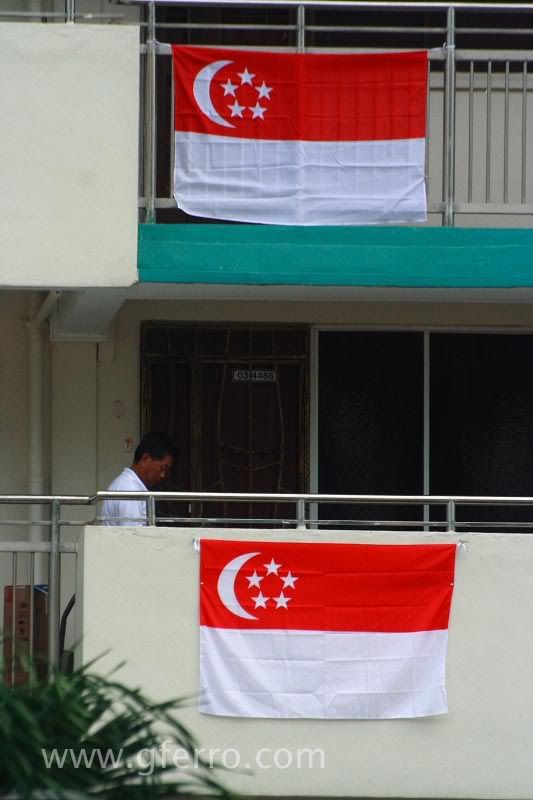 .. during this trip it was only a few weeks before Singapore's National Day celebration, hence the people show their patriotism by hanging their national flag at their HDB corridor, one can see almost the entire block of flats covered with their Red & White flags.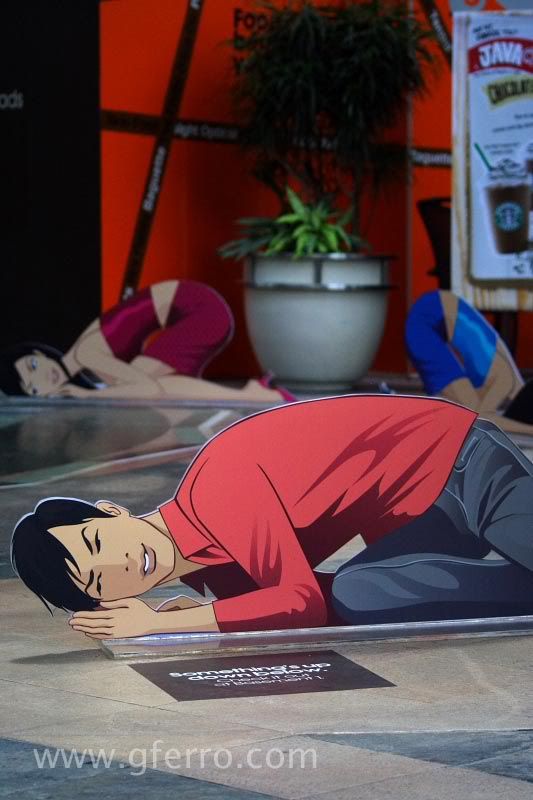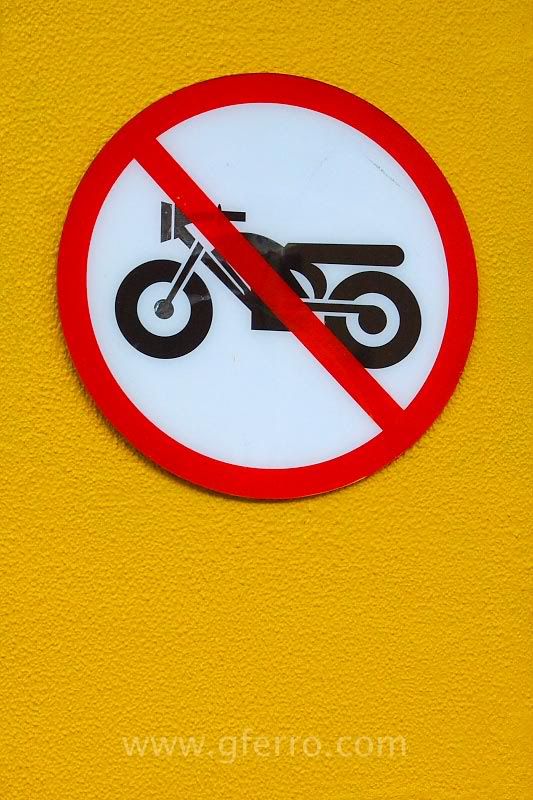 L. Pix | There was this unique advertisement regarding eeer .. dunno.. lupa .. but I think it was about some thingy at the underground floor, hence the "models" were listening on the floor ....
R. Pix | Found along the walkway ... No Motorcycle ...
Named after the founder of "Modern Singapore", Sir Stamford Raffles, the luxurious and glorious Raffles Hotel was opened in 1887, thou at that time it was only known as the Beach House, but in 1987 it was declared as a National Monument.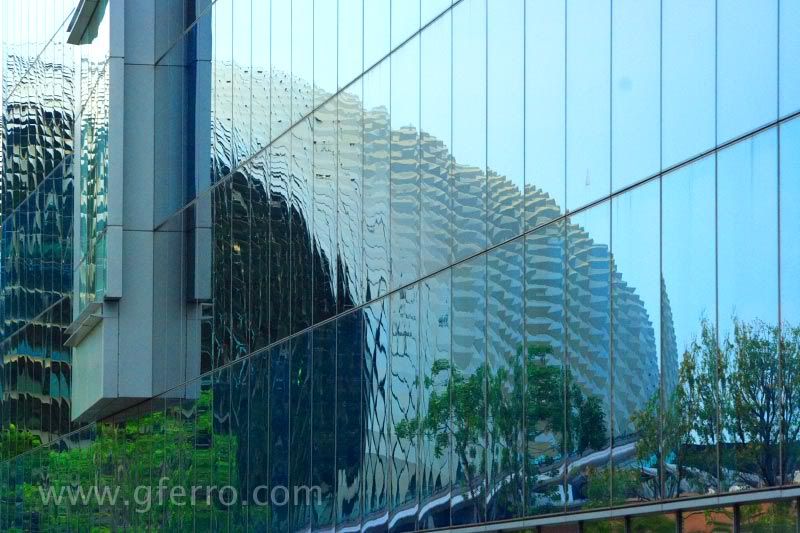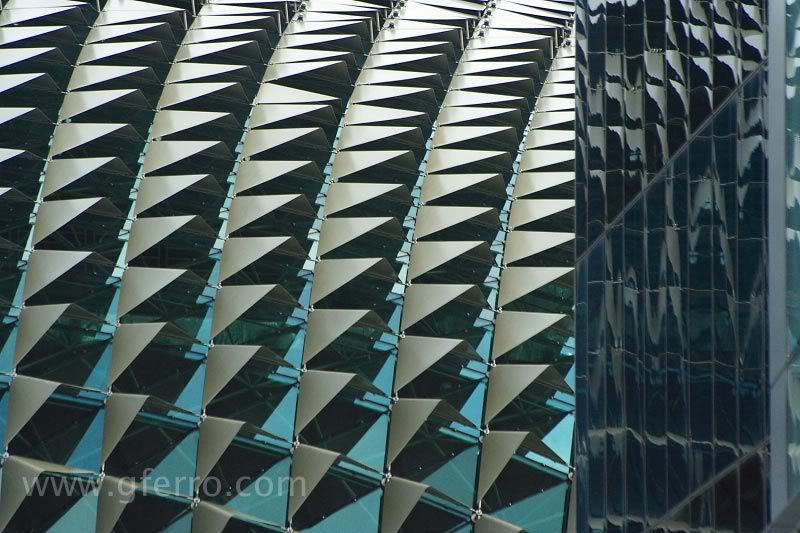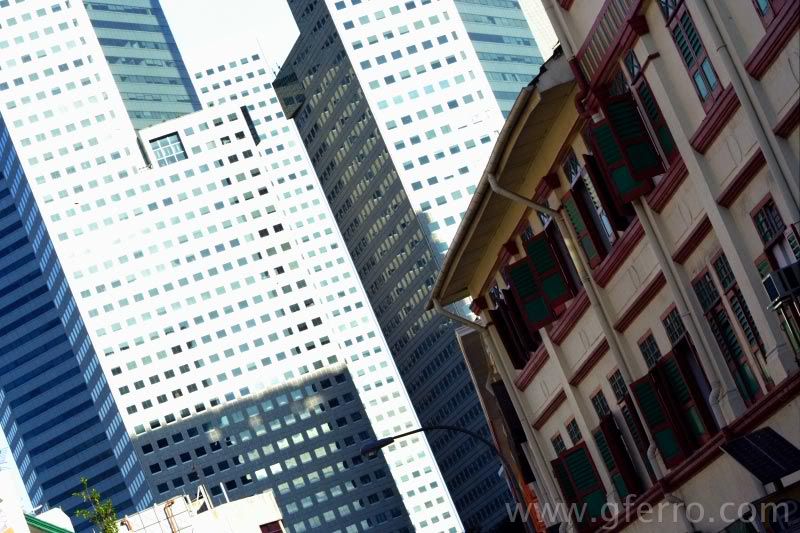 R. Pix | .. The Esplanade.. up-close & personal ...
L. Pix | .. the old and new... side to side ...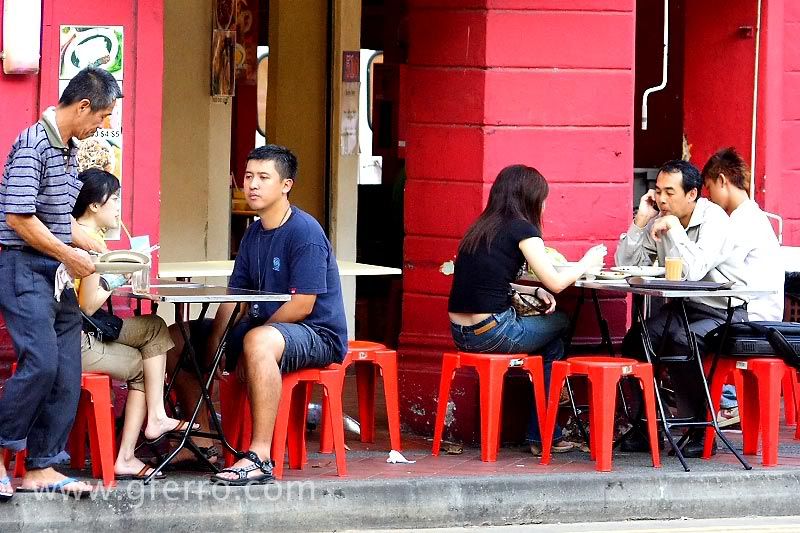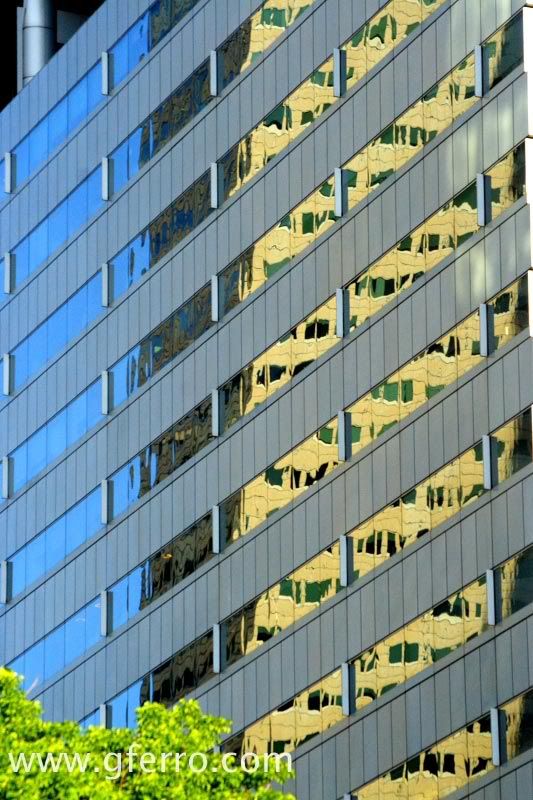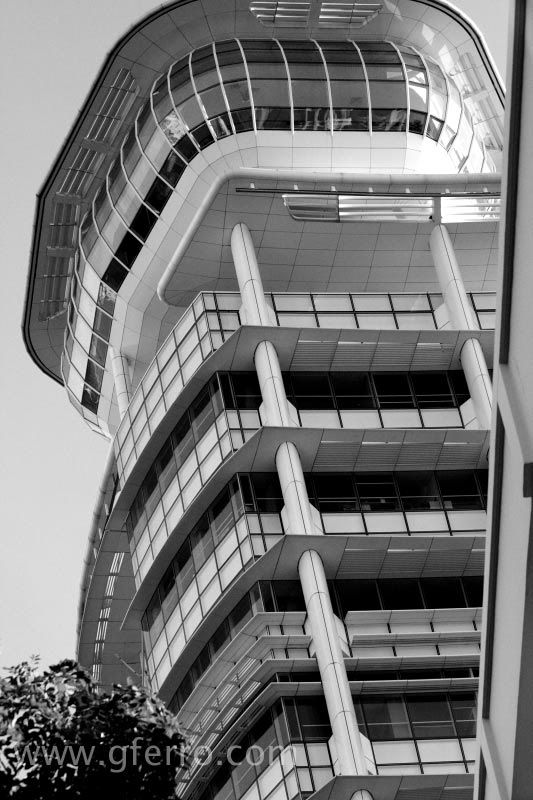 L. Pix | .. the reflections ....
R. Pix | The newly opened Singapore 's National Public Library.. cool eh ..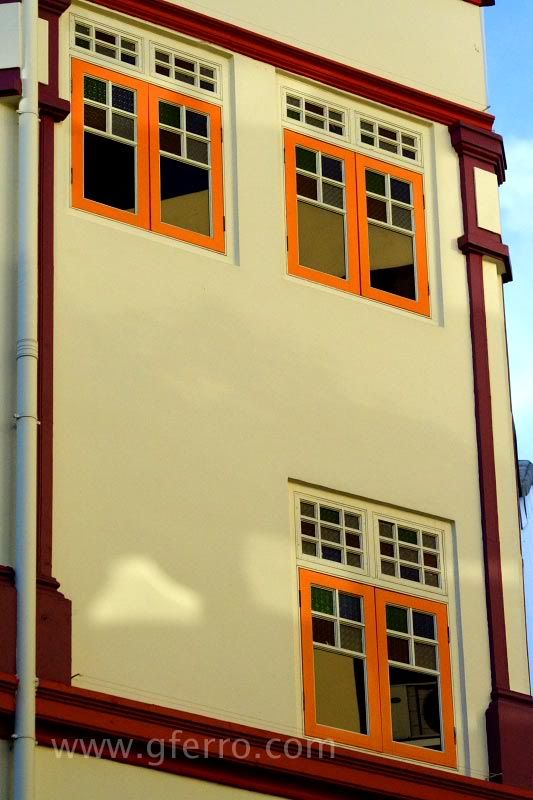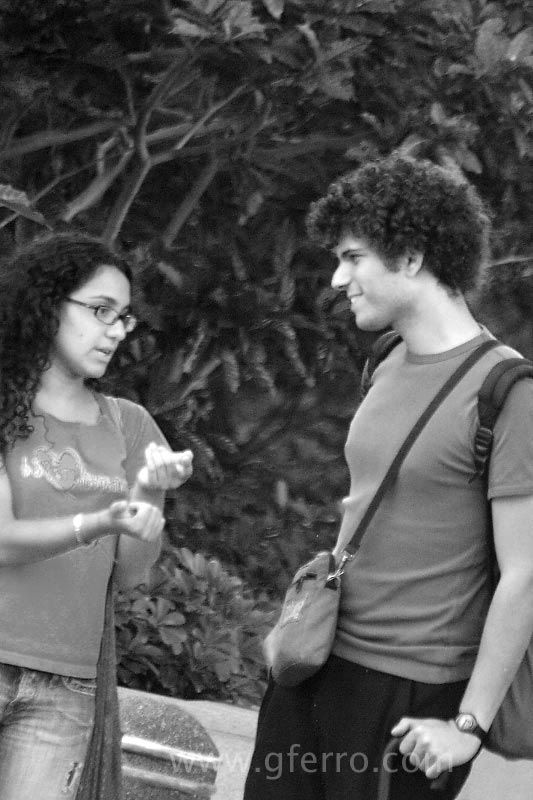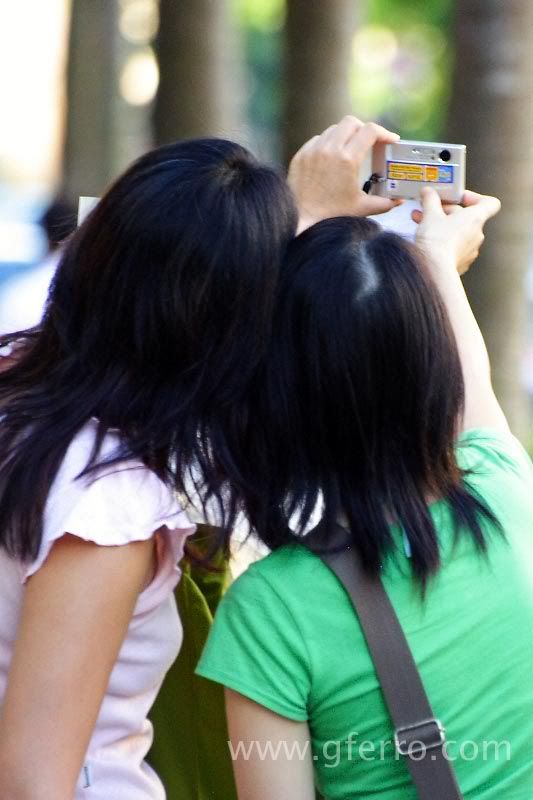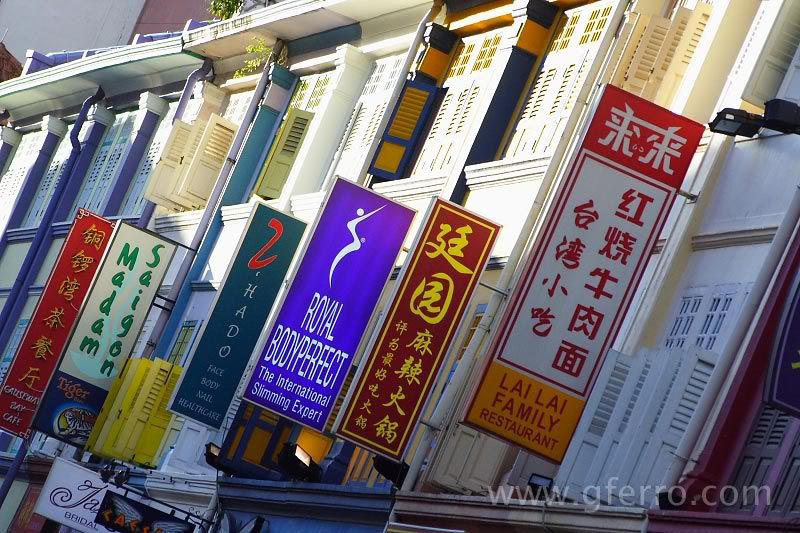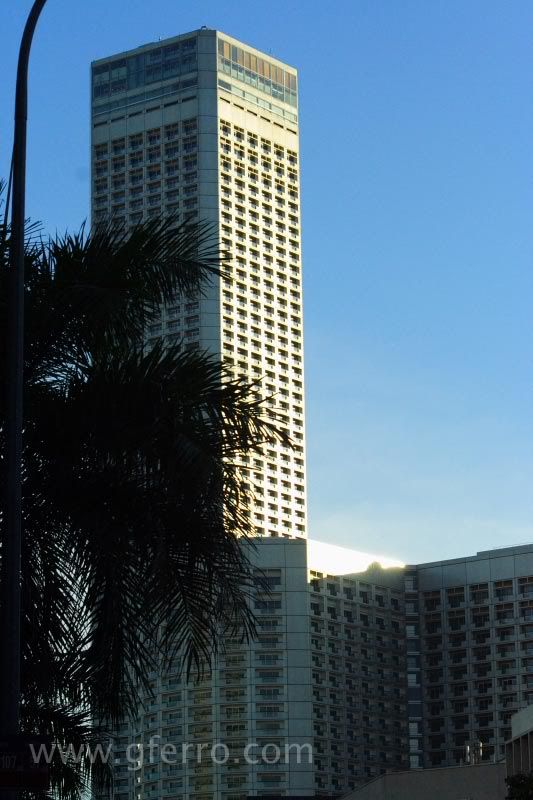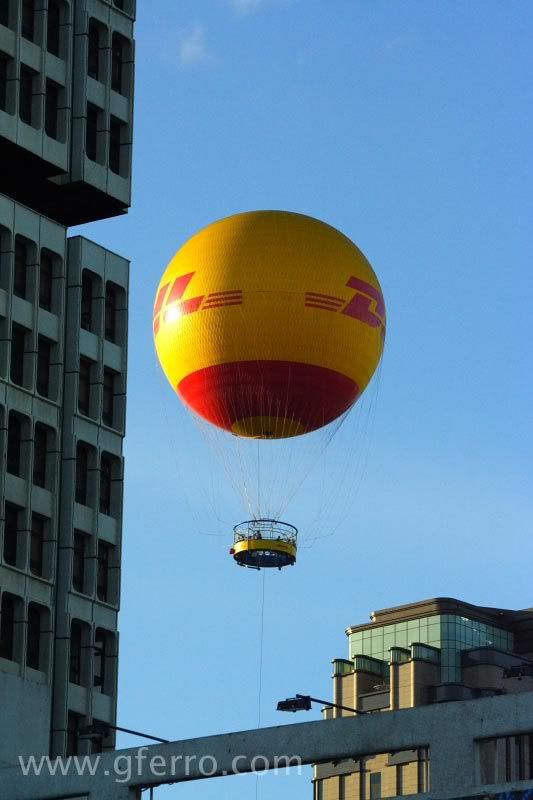 L. Pix | The tallest hotel in Singapore... Formerly tallest in the world ...
R. Pix | ..one can ride the hot air balloon with a fee for a few minutes ...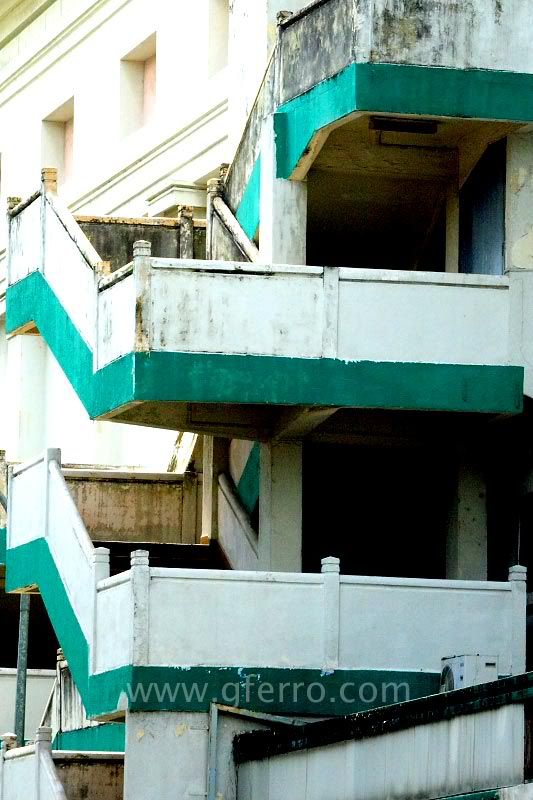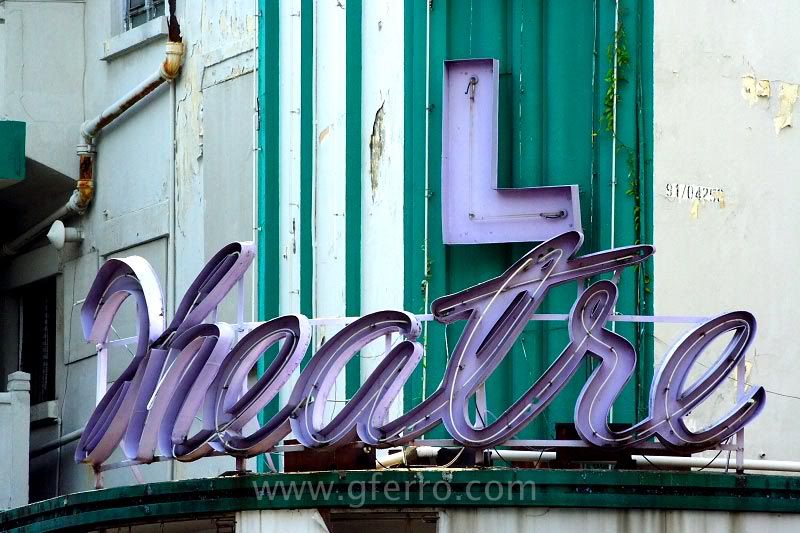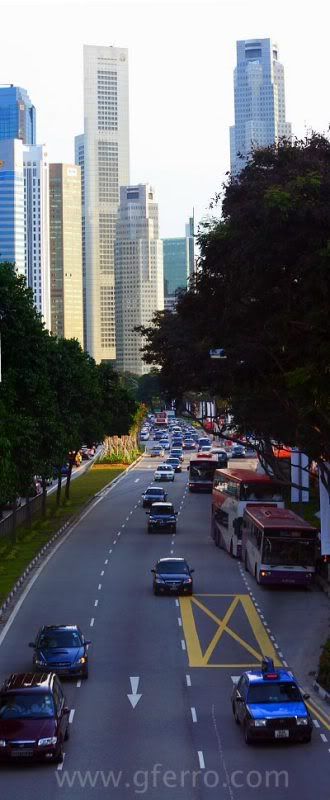 The above photos shows the eclectic neo-Classicism design style of the Capitol Theatre or also known as the Capitol Cinema was built in 1931. With a capacity of about 1600, this used to be Singapore's Premiere blockbuster hall... and now I think this place is in the process of renovation ...
Where as the photo at the left, is a Vertical Panoramic shot, taken on the overhead bridge connecting to the Suntec City, consisting of two hand-held photo shots merged together.