To start off the new year, here are some photos of Brisbane's City Centre.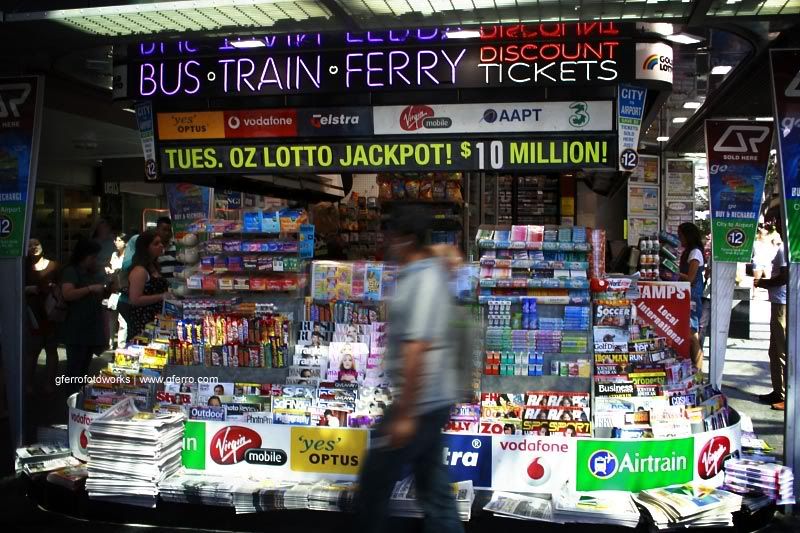 A pedestrian passing by one of the well-known kiosk in the city centre, also known as the meeting point area.

One can get lotsa stuff here, from newspaper to magazine, mobile top-ups to travel card top-ups and also lottery tickets etc.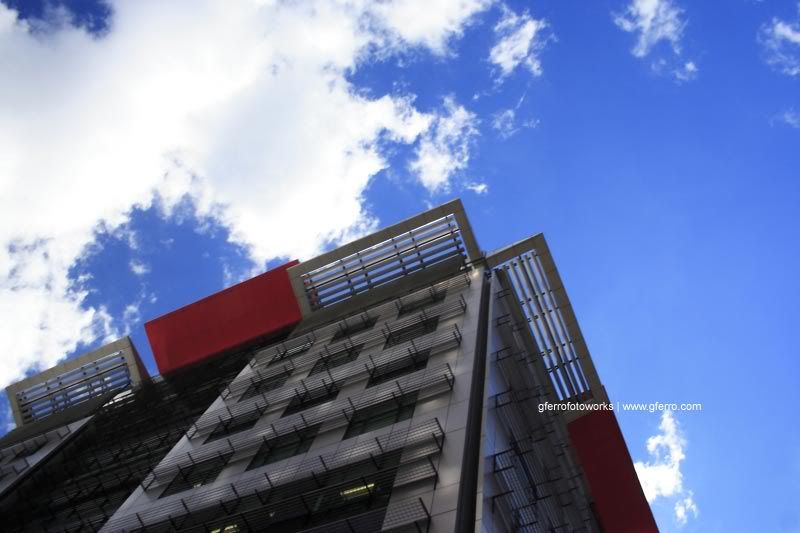 A modern looking building with a clear blue sky in the background.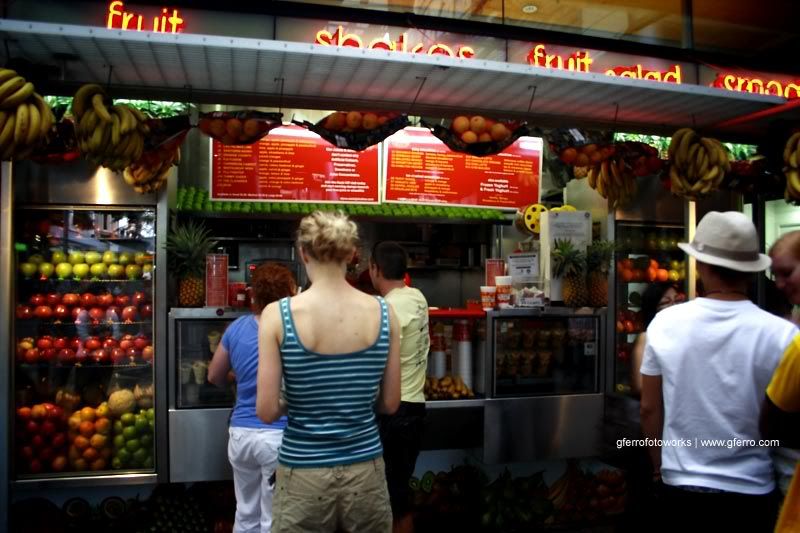 Get your healthy dose of snack here, get some juice or you can even just get the fresh fruits.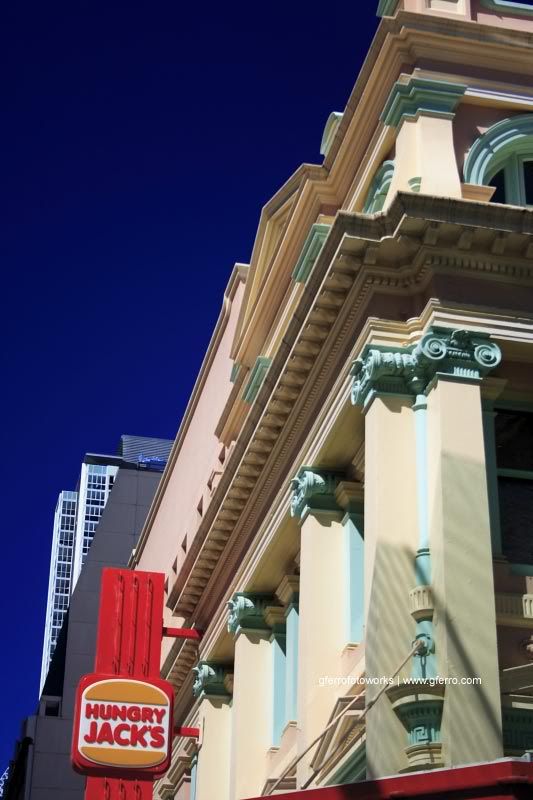 Hungry Jack's can be found located at one of the premises in the city centre, and you do not want to disturb Jack if he's hungry, not to mention Jack's uncle, nor Jack's grandpa nor Jack's house mate nor Jack's cousin's schoolmate's next door neighbour's nephew!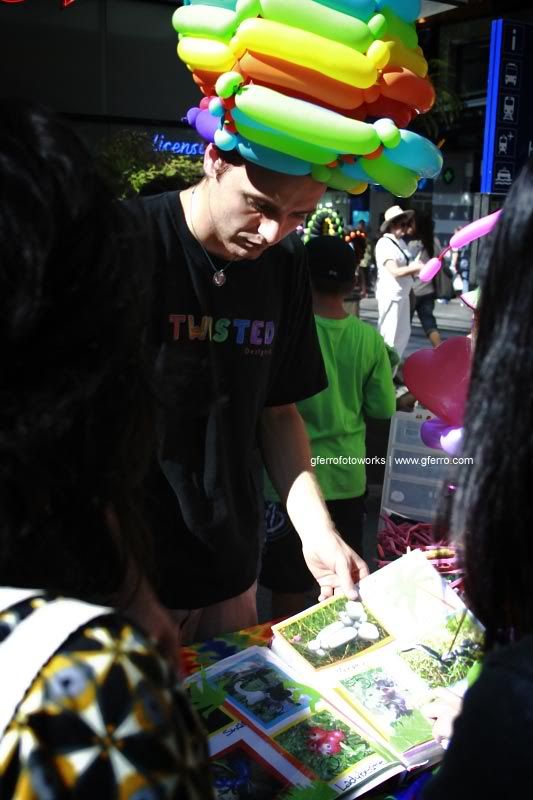 Now, something that colours up the city centre with a fancy balloon sculpturist. They can bend and squeeze the balloons into beautiful art, but not for those with fainted heart, who cannot stand to hear the popping of the balloons.