... one of the 5 pillars of Islam is the paying of tithes .. or alms .. or Zakat ...
....Zakat fitrah or zakat of the body..... can be performed at the beginning of Ramadan..... but the period upon which it is obligatory is on the night of Hari Raya...... and it is encouraged to be paid before solat Aidilfitri....... If it is paid later than that, the act becomes a sedekah..... and haram after sunset of the first day of Syawal .....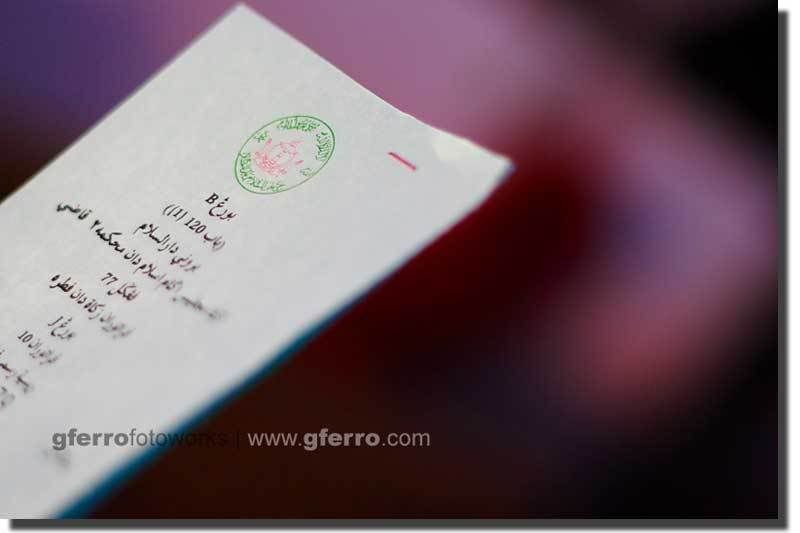 In Brunei .... a representative appointed by the Government called Amil .. are appointed to collect the zakat ... according to their respective area....
.... Zakat is then paid via this Amil .. for check and balance ... and a receipt will then issued by the Amil for the payee accordingly ....
.. thou in varies in various countries .... some u can just drop them to a "Zakat Box" ... some can be paid thru SMS ... some can be paid by cheque .... and various other means endorsed by each Religious Council ...
.. the prevailing rate at the moment is 2268g of rice or equivalent to $1.93 (Siamese Rice) or $2.84 ( Fragrant Rice) per person ....
.... Majlis Ugama Islam Brunei (MUIB) menetapkan kadar zakat fitrah sebanyak 2 kilo 268 gram atau nilai wang $1.93 (beras Siam) dan $2.84 bagi beras wangi.....


......Waktu yang dibolehkan membayar zakat fitrah itu ialah dari awal sehingga akhir Ramadan,......... wajib selepas terbenam matahari pada akhir Ramadan, ........ afdal selepas sembahyang subuh pada akhir Ramadan sehingga sebelum mengerjakan sembahyang hari raya aidilfitri.
........Sementara itu adalah makruh......... membayar zakat fitrah selepas sembahyang hari raya aidilfitri sehingga tiba waktu maghrib (sebelum terbenam matahari) dan......... haram selepas terbenam matahari pada hari raya aidilfitri.
... memandangkan ramai orang membeli belah di kedai-madai .. jadi .. adalah dengan ini di cadangkan .. agar Amil-amil dapat dilantik dan ditempatkan di gedung-gedung perniagaan.. pusat-pusat membeli-belah... agar memudahkan ... orang ramai membayar zakat .... dan "tiada" alasan .. nda sampat ... payah kan jumpa Ketua Kampung lah ... time Imam sama kitani inda bertamu lah ... itu lah .. ini lah .... so amacam ... next year ... boleh tu...? Amil di pusat-pusat membeli belah .. yang basar-basar lah .. jgn pulang di kedai runcit ... awu .. atu inda berorang tu ramai ...

.. bah ... kepada semua yang berkenaan... jangan lupa membayar zakat .... share-share lah kitani punya wealth atu sama mereka yang lebih memerlukan ....