Apgujeong besides being famous for its row of boutiques, it is the place to be seen, or to see celebrities.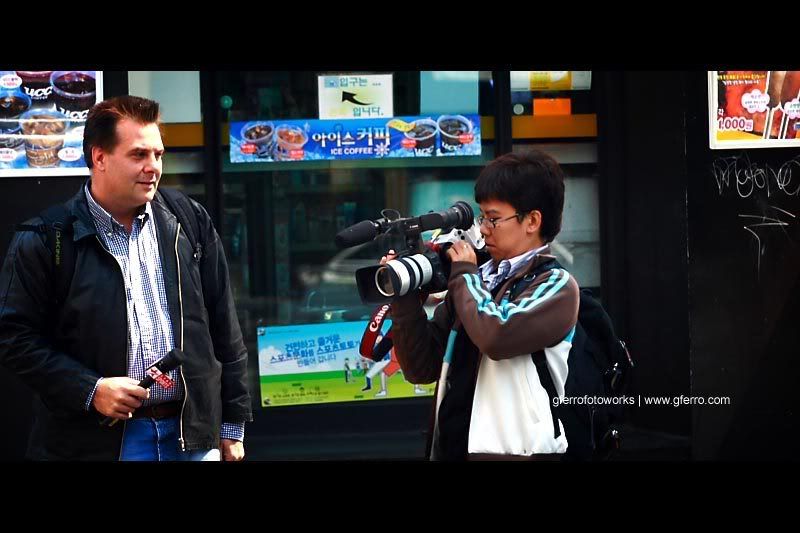 Armed with the Canon video cam, the Crew members of Star Sports caught filming for their next show.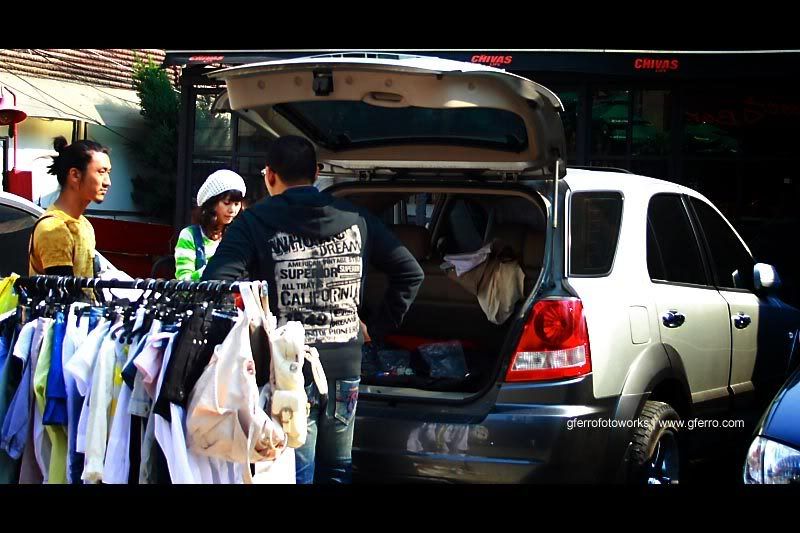 Then at another corner, saw this crew with their abundance of clothes, and that guy with the yellow shirt carrying a professional Canon DSLR, perhaps trying to do a model shoot.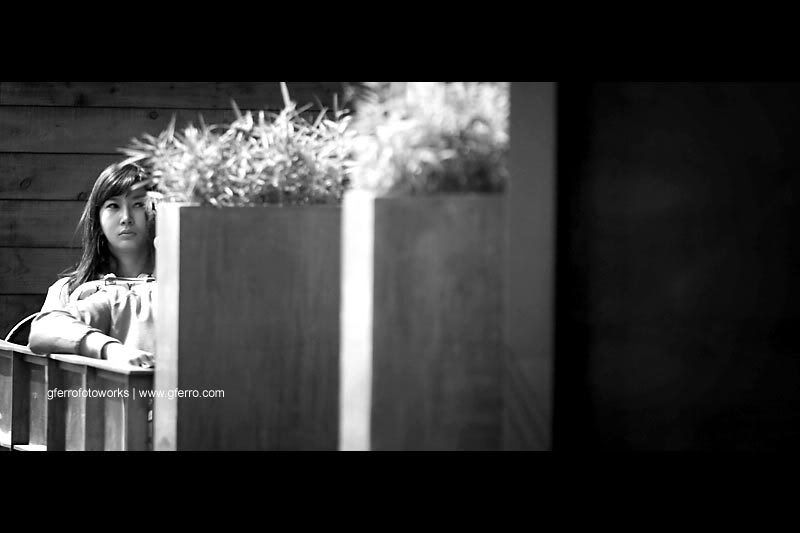 And at a cafe at the corner I saw a Korean Celebrity, or maybe not.
Another interesting thing about the Seoul's Rodeo Drive is their modern antiques and their architectural style, just like the one reflected from the mirror.
And this interesting parking style, just like those in the Fast and Furious, Tokyo Drift.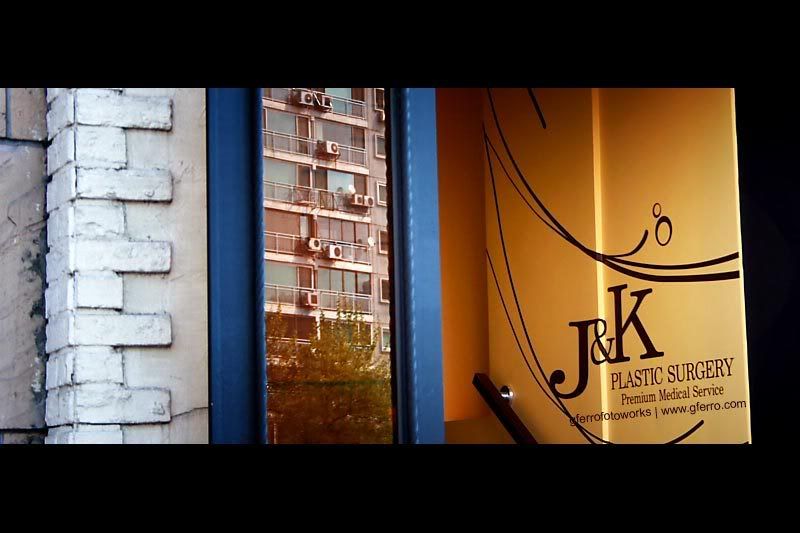 Plastic Surgeons could also be found here.
And finally, a place for someone, not threesome, but TwoSome.