WARNING: Do not read this if you are alone at night! You've been warned!

Exploring more of the Ta Phrom ruins.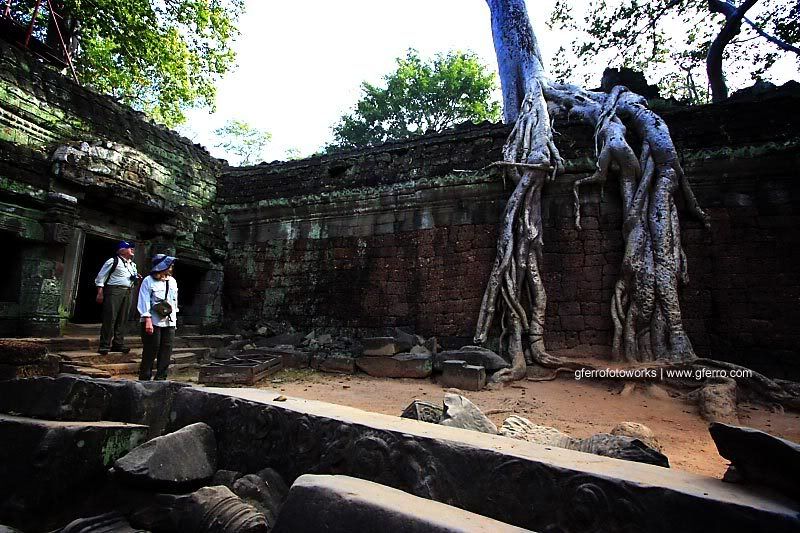 Tourists admiring the huge root "hugging" the ruins wall.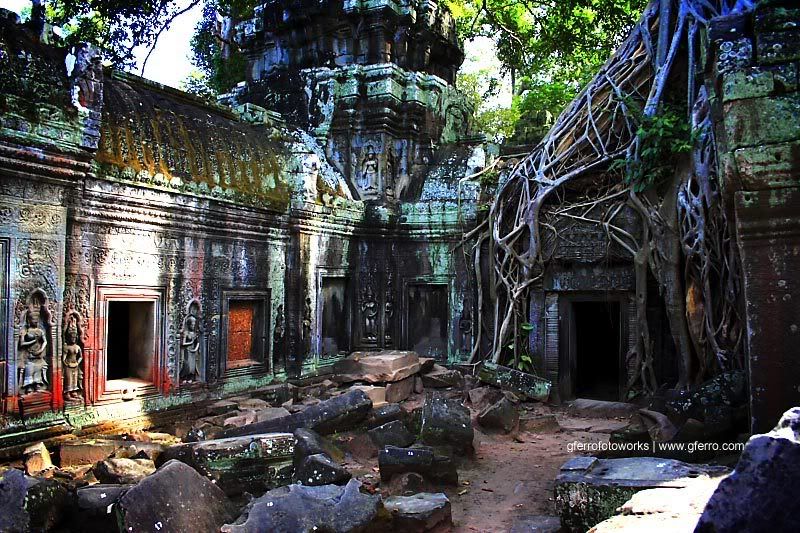 A wider view of the area where Lara Croft's did her action.
A different mystic view of the entrance, effect done in-camera.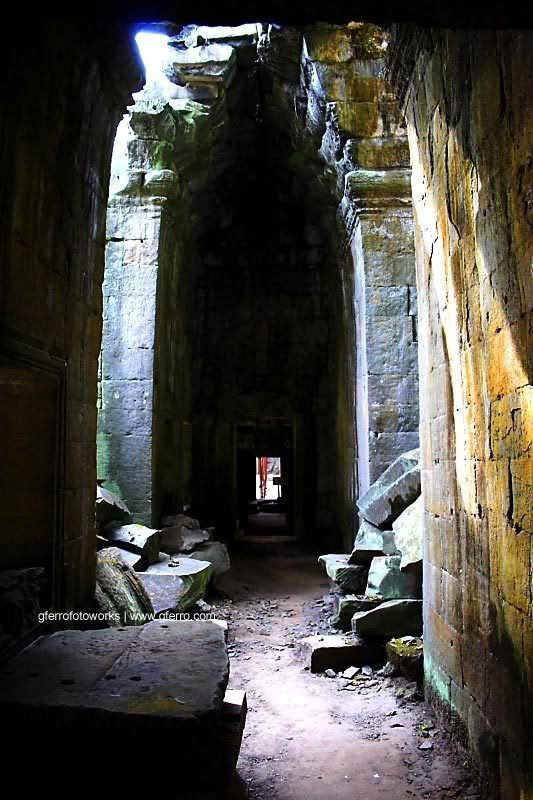 Exploring inside the ruins. At times, there are no one in-sight, as I will try to avoid the typical touristy routes, hence I do came across some empty and eerie spot you might say.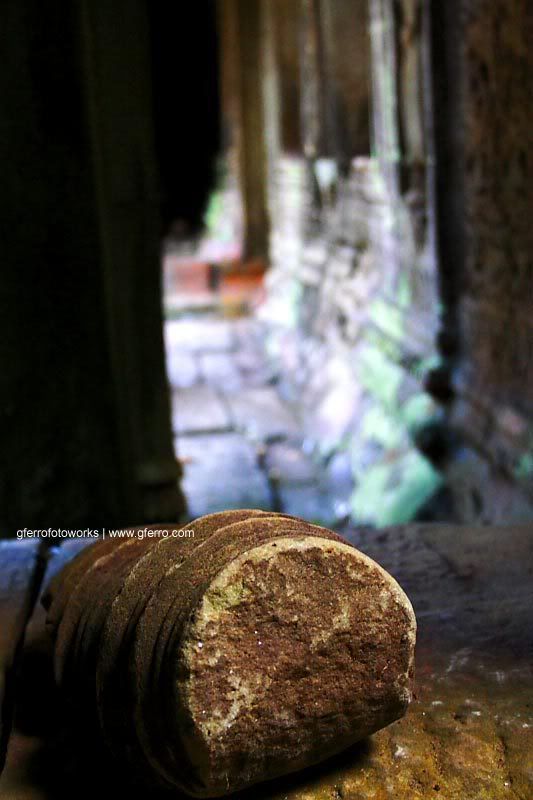 Getting closer with the antique artifacts, sometime I do imagine that does "what if?" Just like those in the movie, which can gives you a crypt.
And finally, "something" came up, tell me what you see inside the trunk of that tree?