... if any of you are a frequent traveler between Brunei & Labuan Malaysia.... along the way you can see loads of islands ... which include the Kuraman Island ....
Actually .. on a clear day ... if one stands from the Serasa Beach the land end of Brunei, you can see the Island of Labuan clearly.... and vice-versa ....
... one interesting island that one might notice is this one island which resemble a lying body .. or a corpse ... or in malay known as "Pulau Mayat" ... well not so sure of the actual name... but the shape can only be seen at a certain angle.. .. anyway I'll just let you decide on your own ....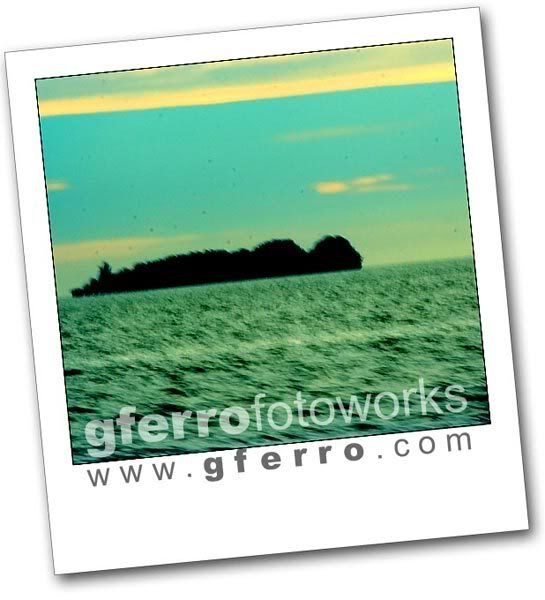 NOTE: ... btw yeap ... the photo's blurry ... I was on a fast moving rocking boat when I took this photo, plus .. I had to extend my "cheap" non-Optical Stabilised lens to the very end of its 300mm ... and the time span was only couple of seconds.. otherwise.. if u missed the angle.. u won't see it, as it is, as above....