.... visiting the grave of our family.. relatives .... friends ... which have departed is not only done by the Muslim .. but it is also been practice in other religions ....

.. but in Brunei .... the muslim will visit the grave more frequently during the month of Ramadhan .. and some during Syawal ... (Eid'ul Fitr) ....

.. visiting the grave .. will make one .. reflects thyself ... all the good deeds .. or bad deeds .. and make one closer to God ...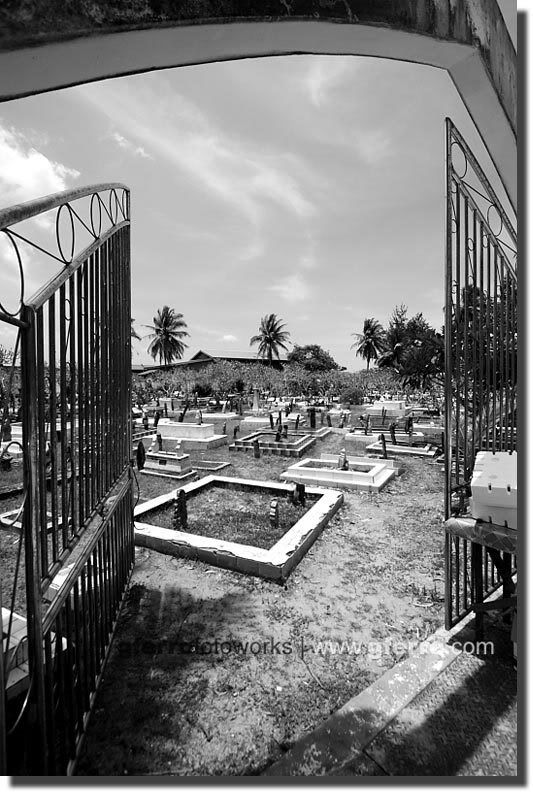 "Dari Abi Hurairah Radiallahuanhu, bahawasanya Rasulullah Sallallahu Alaihi Wasallam bersabda: .......Apabila seseorang manusia itu mati, akan terputuslah daripadanya segala amalannya melainkan tiga perkara:..... Sedekah yang berterusan manfaatnya, .........ilmu yang dimanfaatkan,........... atau anak yang salih yang mendoakan baginya".


ADAB ZIARAH KUBUR

.. diantaranya adalah ...

...
Disunatkan berwuduk terlebih dulu, memakai pakaian bersih, sopan dan menutup aurat....

....
Disunatkan memberi salam kepada ahli kubur terlebih dulu. Digalak dilakukan dalam keadaan berdiri di tepi perkuburan dengan membelakangi kiblat dan menghadap ke arah muka ahli kubur yang diziarahi itu......

...
Disunatkan berdoa dengan cara berpaling ke arah kiblat serta mengangkat kedua-dua belah tangan dan mohon kepada Allah semoga roh ahli kubur dilimpahi dengan rahmat, keselamatan dan kesejahteraan....

....
Dilarang meratap kerana perbuatan itu menyebabkan mayat diseksa pada hari kiamat kelak....
Diriwayatkan daripada Umar bin al-Khattab bahawa Rasulullah bersabda bermaksud: "Mayat berasa terseksa dalam kuburnya kerana diratapi" (Hadis riwayat Muslim).

...
Haram melakukan perkara khurafat yang menjejaskan akidah seperti mencium kubur, mengusap-usap tanah perkuburan dan sebagainya.....


Wallahuaklam bisawaf ...