I love to look at photos, especially by those legendary photographers, learning how they captured such outstanding images out of the ordinary life.

Hence, whilst dining at a "fine restaurant" at one of our fine neighbouring countries, out of the many fine photos hanging on the walls, one of the photos caught my attention.

I remembered seeing the photo somewhere, and my mind was wandering as I was indulging the food, and after a few moment, I remembered that it was one of the iconic photos ever taken.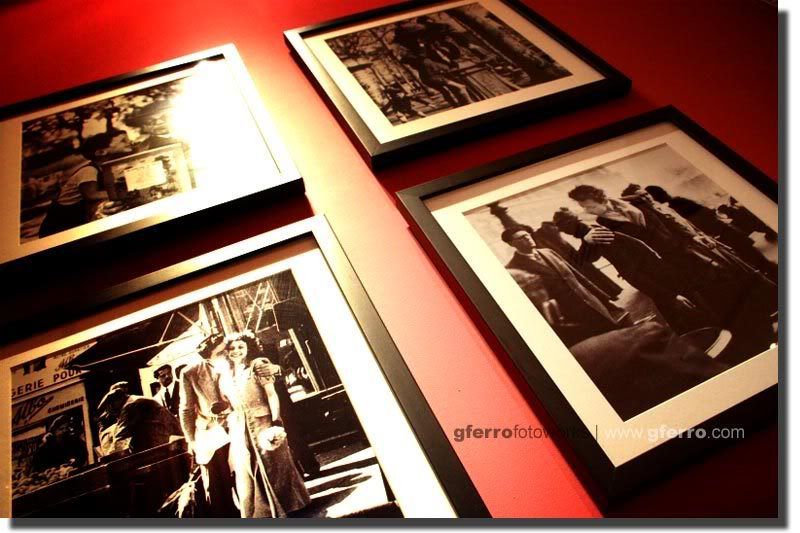 Baiser de l'Hôtel de Ville or
Kiss at City Hall (bottom right), was taken in the 1950, and the woman in the photo, Françoise Bornet, sold her original photo taken by Robert Doisneau, for more than $0.25 Mil. at a Paris auction.
Although, the wall was decorated with beautiful black & white images, that particular photo still strike a chord.