Itaewon in Korea is one of the happening area in Seoul, as
it is some kind of an international tourist area.
Before traveling to both Korea & Japan, I have set on mind, and put on my must visit list, to visit at least one of their mosques.
Alhamdulillah, by God's will, I managed to step inside these mosques, and share with you, a glimpse, more or less, Islam in these developed cities.
Hope, by doing these, people can appreciate each other's religion more.
And amidst the busy surrounding of Itaewon, here lies the biggest mosque in Seoul, or in Korea even.
A very prominent landmark, which distinguish this structure from the others within the vicinity.
Arabic motif decorating the concrete cladding.
The traditional pillars on brick layout.
An easily recognisable Islamic patterns decorating the pillars.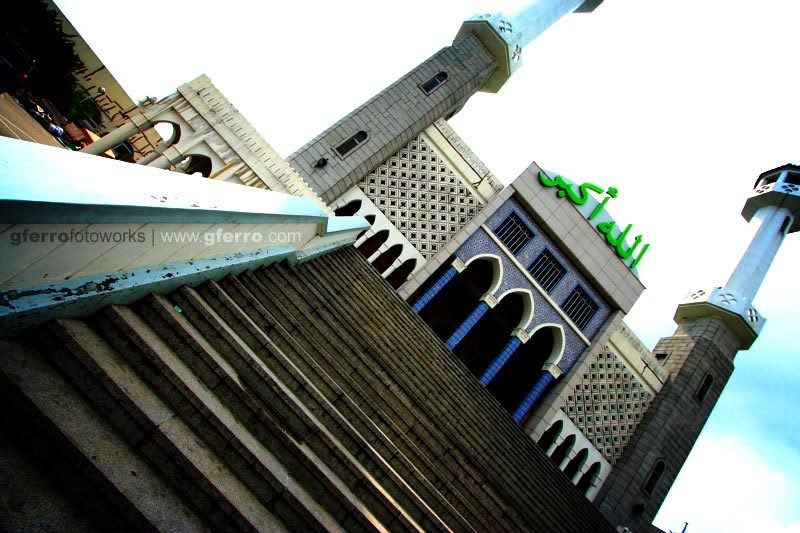 Compared to the Tokyo Mosque, this mosque is quite old, built in 1976, yet it is still "flowing" along with the modern era.