Actually, the number of photos taken during the trip to Cambodia is more or less the same with the number of photos taken during the recent trip to Seoul & Tokyo combined!
It was very interesting to know that, within such a "small" community in Cambodia, they are tens of thousand of photo opportunities, well from my perspective that is.
Despite about 80% usability rate of the photos taken, thou I would love to share them all, but I might not be able to post each and every one of the photos here, some might be printed and some might just be kept in my archive for future references.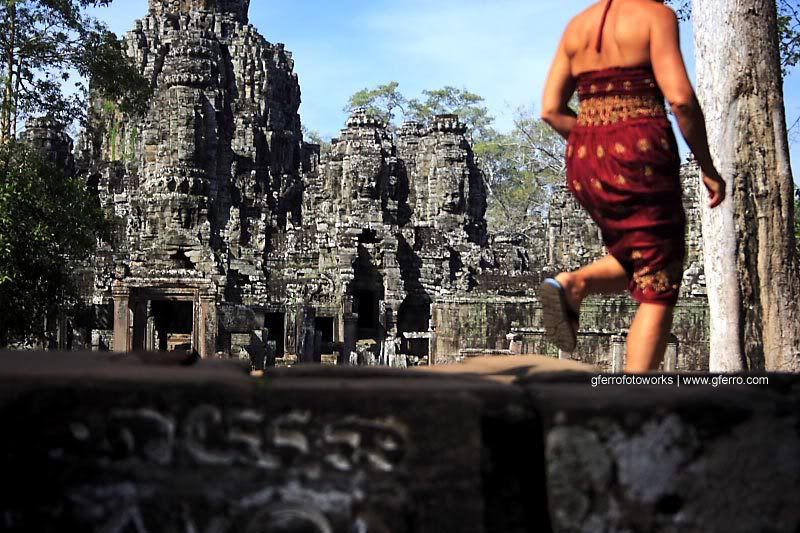 An overview of the Bayon, no, not the one withthe maroon sarong, its the rocky structure on the left.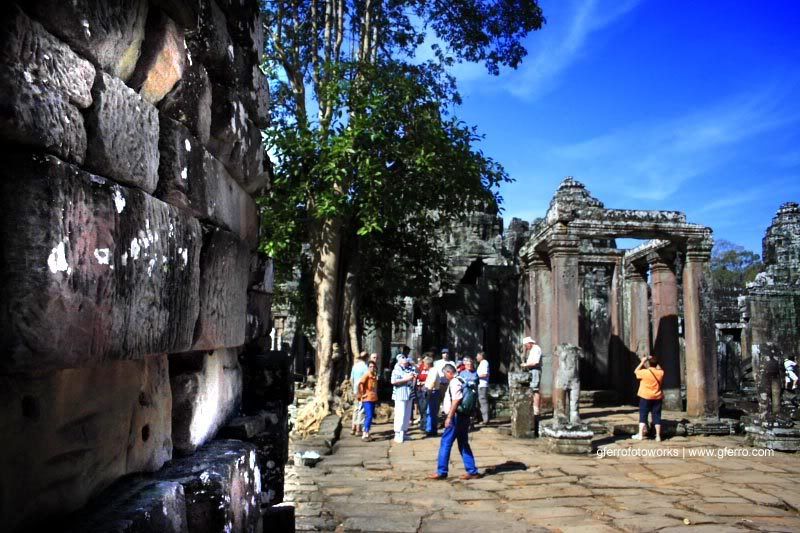 Constructed in the late 12th century during the reign of King Jayavarman II, this has been one of the recognisable images connected to classic Khmer art and architecture.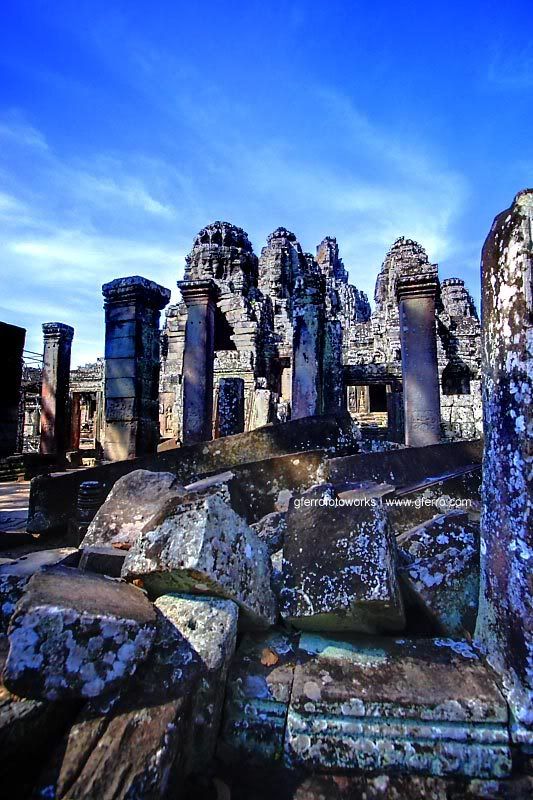 Thou to some degree, this was considered to be an architectural muddle, in part, it was constructed in a somewhat piecemeal fashion for over a century.
The surrounding tall jungle makes Bayon a bit dark and flat for photographer near sunset and sunrise.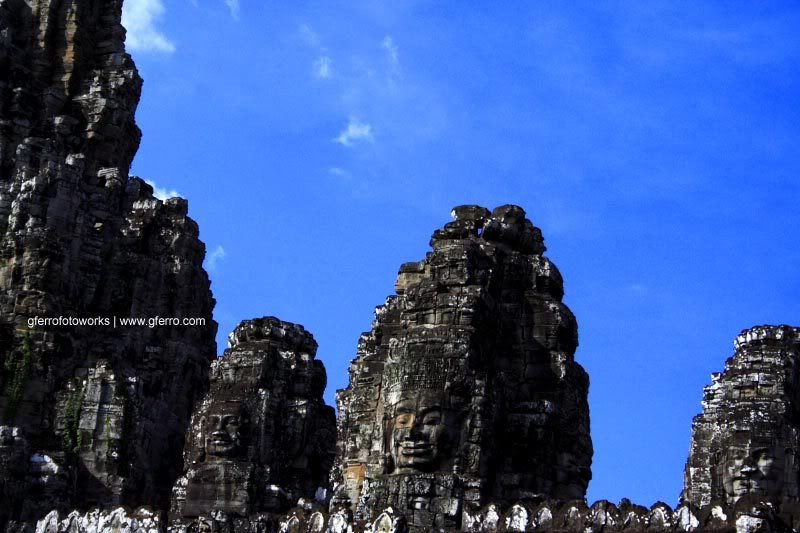 There are about 37 standing towers.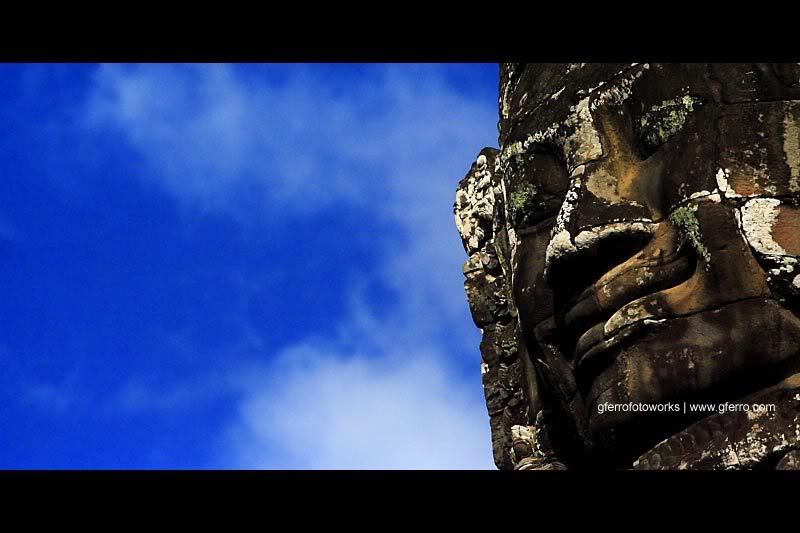 But who the faces represented is still a matter of debate.
What I found also amazing is how they manage to carve the huge stone so tastefully, with their antique piece of equipments and mechanism!
Just look at those architectures and wonderful workmanship, without any help from any modern tools, like computers, AutoCAD and such.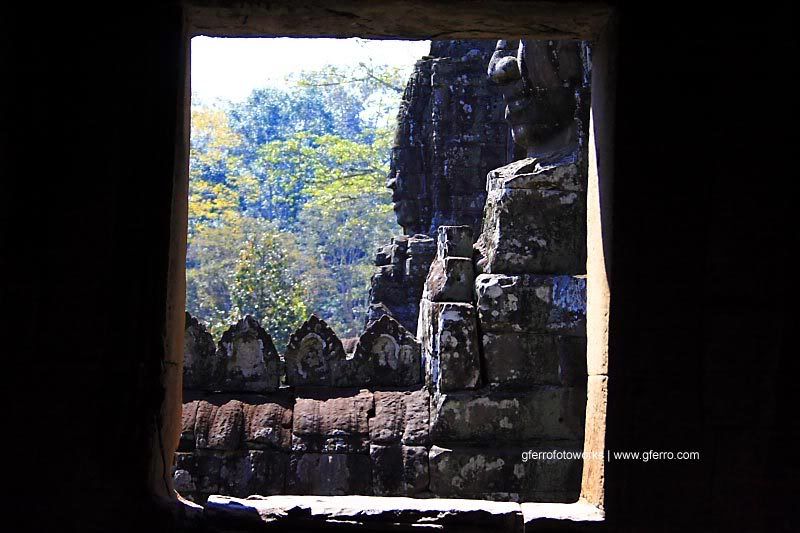 A glassless window.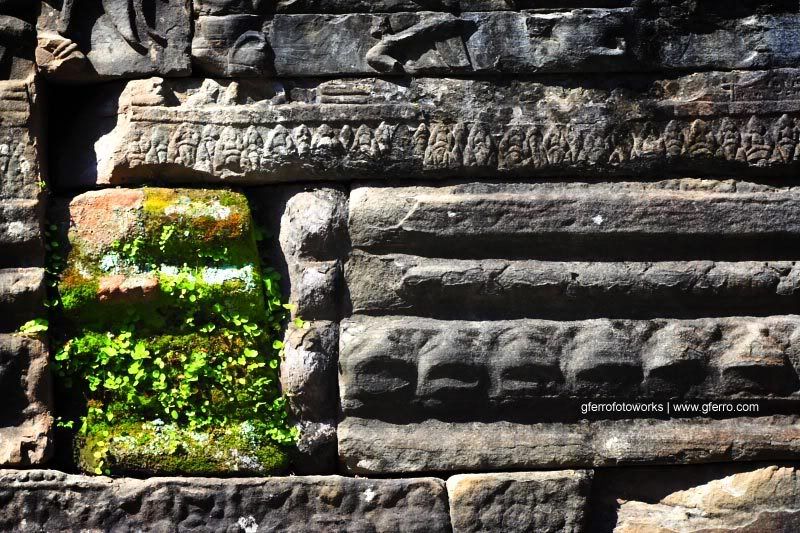 Just can't help shooting at this contrasting image, where those soft moss covering the hard rock wall.