Singapore is now trying a different approach in luring "tourist" to the country. By organising international seminars, forums, meeting and expo, thus indirectly can attract many organisations to take part hence attracting quite a wide range of tourist.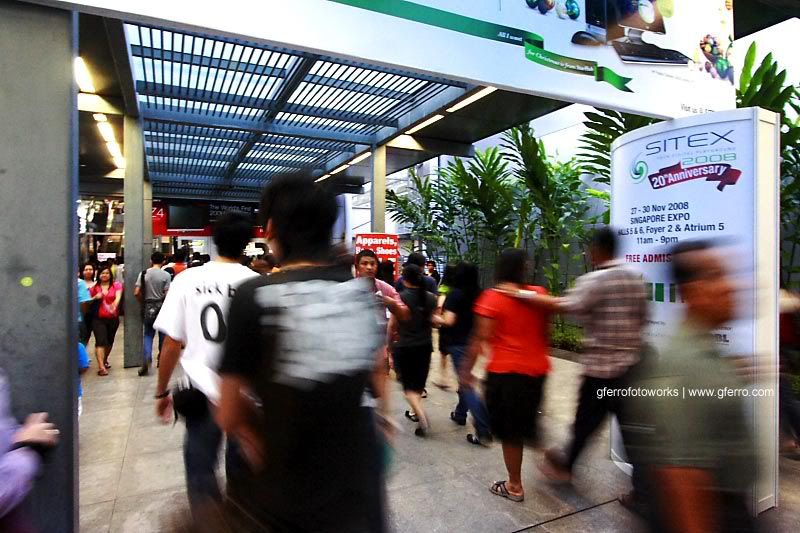 SITEX, is an exposition which showcases different arrays of electronic gadgetry, ranging from small TV to the huge LCD, computers and its accessories, car electronic gadgets, mobile phones, camera, home theatre to personal entertainment, just to name a few.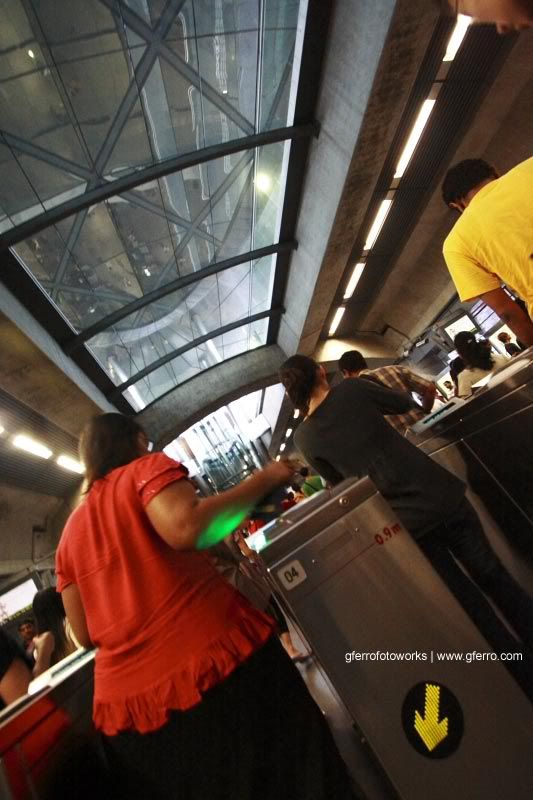 Situated at one of the largest exhibition centres, which have its own MRT terminal, attracted nearly a million visitors last year during its 4 days expo, and this year are no difference.
Products on displays are often those of newly launched, with mostly hugely discounted prices, and even they are of the same price as those outside retail stores, usually, they are bundled with numerous additional gifts.
And to top up the cream of cake, non-ICT related expo will also runs concurrently, just to get some shares of the number of people coming to the area.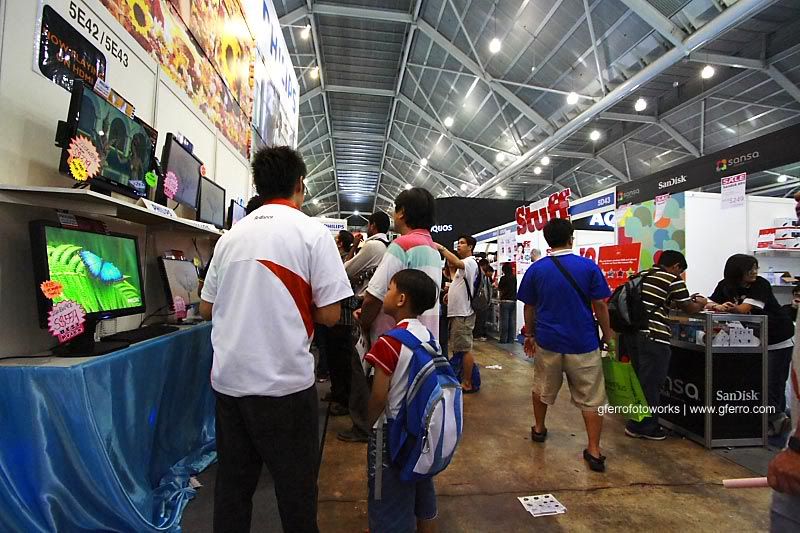 What I found interesting is the amount of additional "free" gifts that are thrown away as part of the bundled price. It could be anything, from a simple gadget, complimenting the actual item to some ridiculous stuff.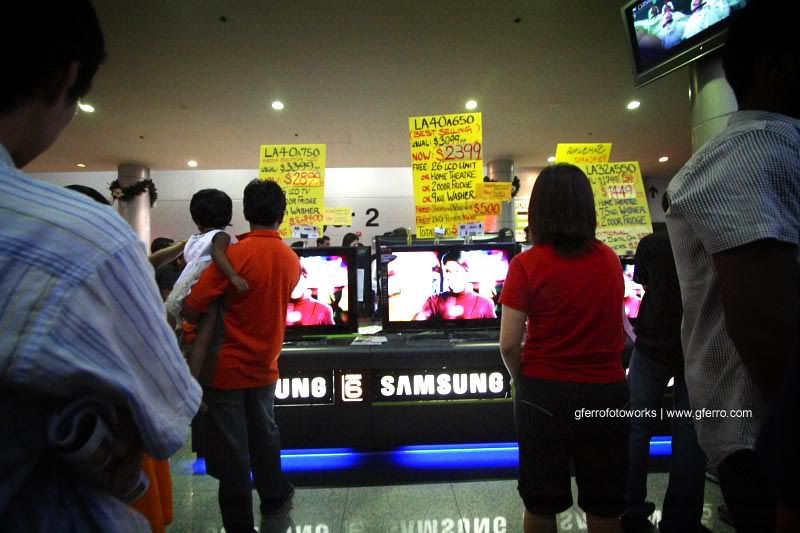 For example, buying a mega huge LCD TV, one can get an additional smaller LCD TV + DVD + laundry token + free cola, or buying a new PC, one will get additional standing fan + raincoat + pillow + cat food!?!
Yeah I know, I might exaggerate a bit, but you get my drift.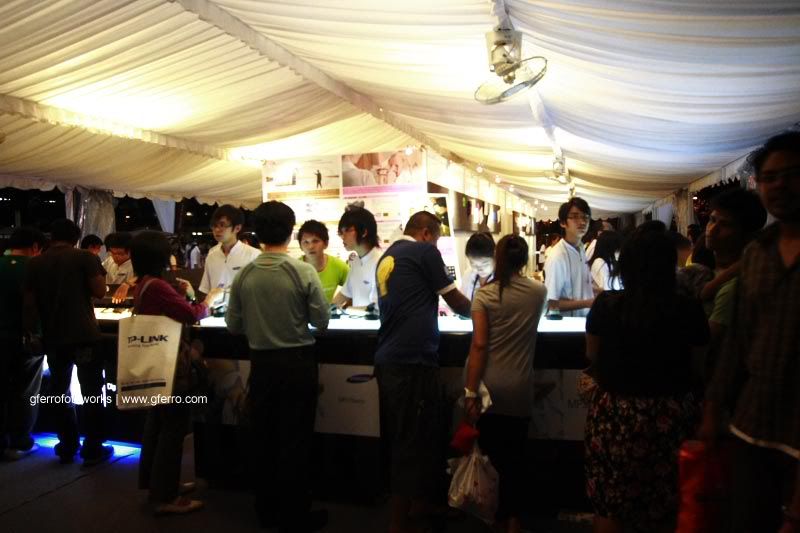 People are everywhere, in front of you, behind of you, left, right, down (sitting down exhausted), and even people when you looked up!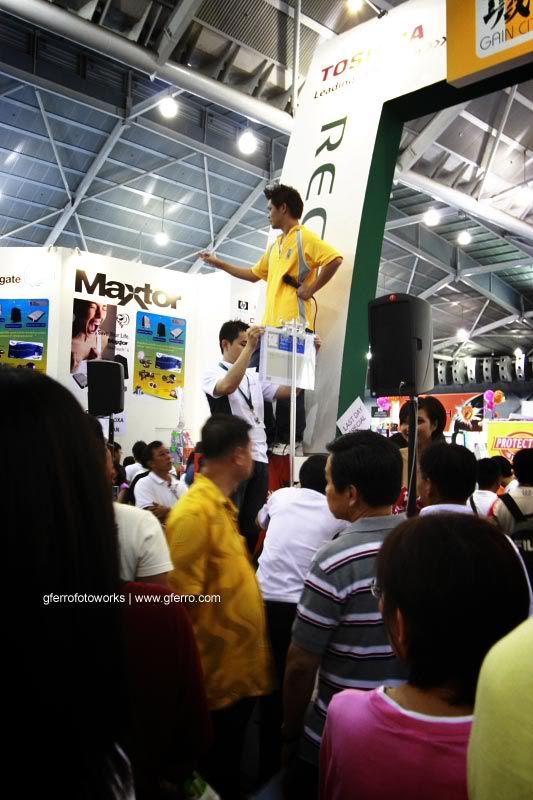 Yeap, you got that clear, up!, The sales promoter will do anything, just to grab the visitors attention, they scream, they sing, they dance, they will do anything just to get a second of your attention, thus buying their products.
There are almost no place to rest, because soon as you try to stop walking, and try to browse the product in more details, you will be shoved off, it is literally one huge massive jam of people.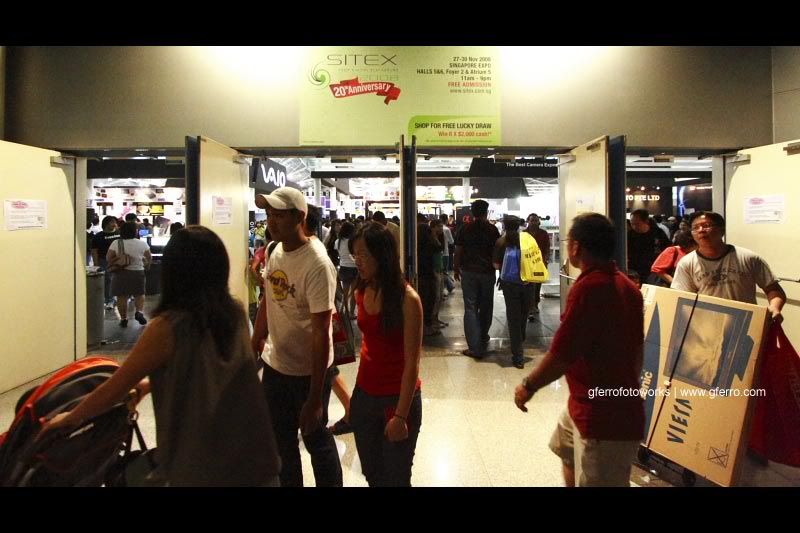 Some just go there to browse new products, some have done their homework and spend the right amount, some just walk-in, thinking of nothing to buy, but ended buying thousand of dollars of worthless items, thou I have been longing for the LCD TV like the awesome huge Sony Bravia LCD X/ ZX-Series, but hei, I just keep on thinking that, I just want it, but I don't need it, unless I have extra dosh, or I won it from some sort of lucky draw or the likes, then woohooo!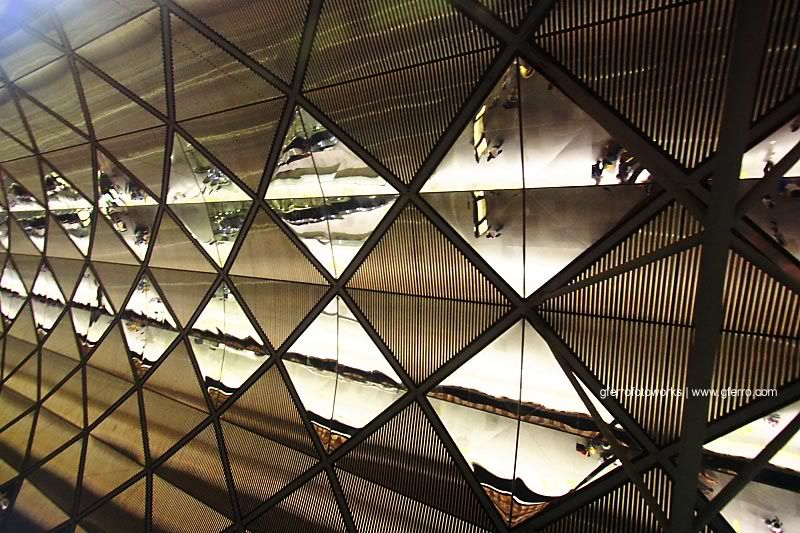 But then again, even if you got your desired items during the fair, the queue to pay for the goods can be more than 100 metres long with about more than 200 people waiting in-line!
Well, if in the end, nothing have induced you in buying any of the stuffs, then go back to the train terminal and look up the ceiling and admire their beautiful modern abstract motifs.