Siem Reap, Cambodia is now one of the sought after places for those adventure seeking traveller, as well as one of those must visit places for photographers.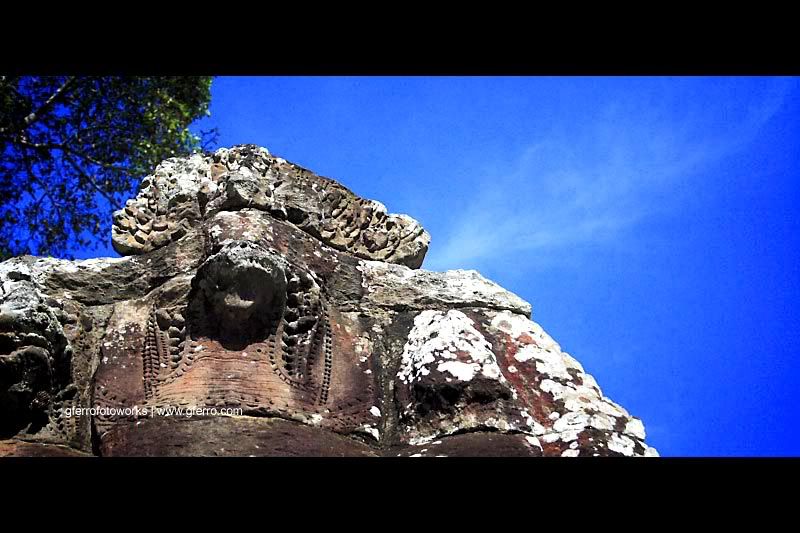 This is where the world known historical and archaeological site is located.
Angkor Wat, part of AngkorArchaeological Park, and listed as one of the sites in UNESCO world heritage is one of the reasons why million of visitors are coming to Siem Reap nowadays.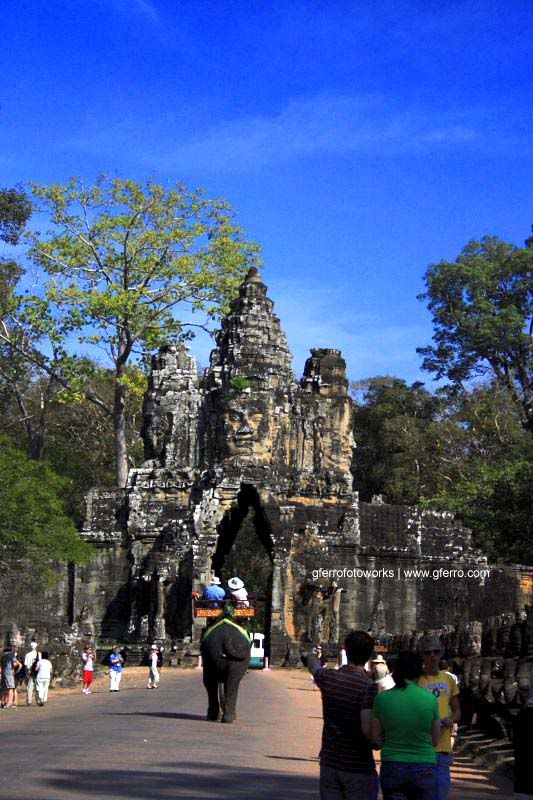 The South Gate, is one of the major entrances to Angkor Thom.
It is quite huge, as compared to the already huge elephant.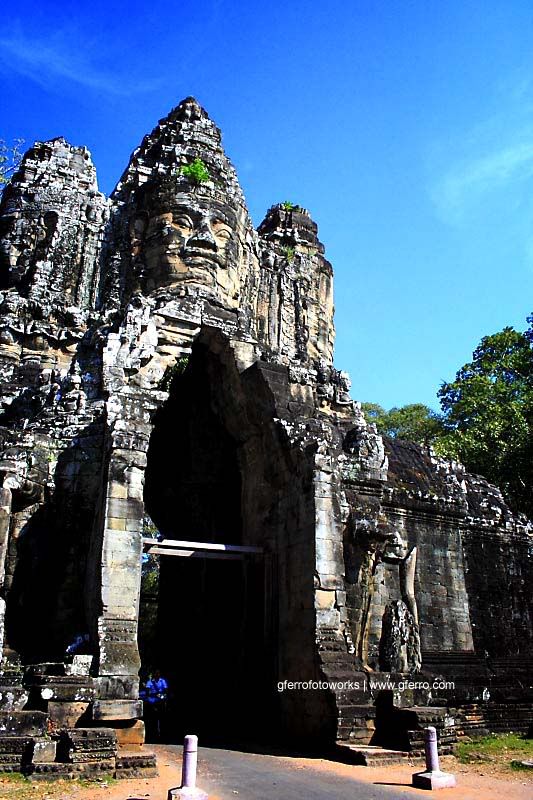 Trying to get a decent photo without any people surrounding the gate is a very tough challenge, as visitors are frequenting the place every minute.
The gate is identified for its many sculptured faces.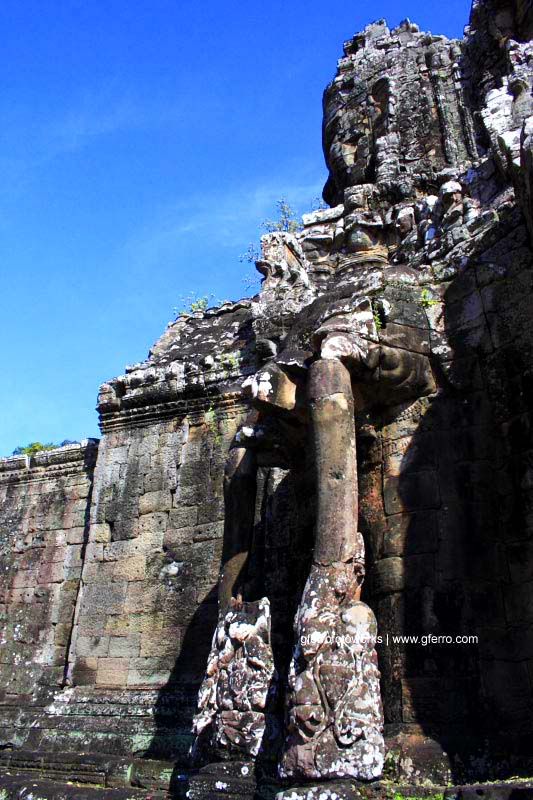 A different view of the gate.
A close-up detail of one of the many sculptures.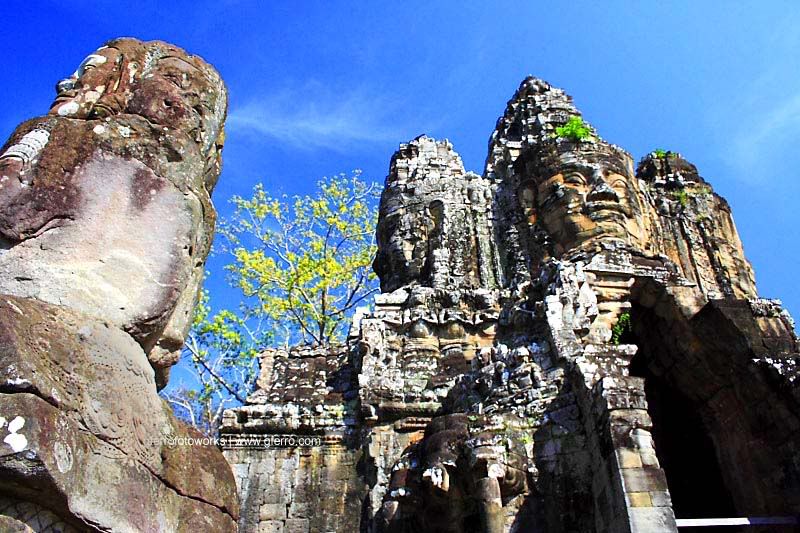 A different perspective of South Gate.