As mentioned in the previous post, it is quite hard to capture photos without any people in it, unless you barricade the area then it is a different story, thou it is not advisable nor plausible.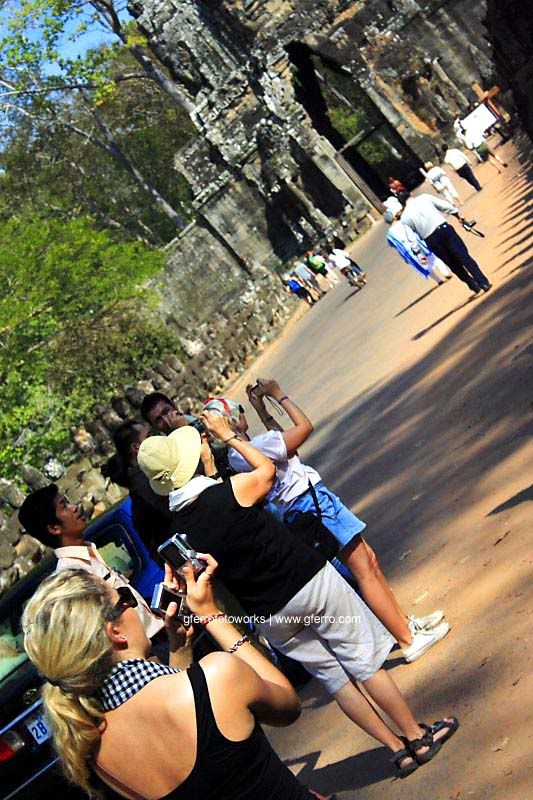 Tourist trying to capture the site, capturing the same thing, the same view, so I just captured this moment.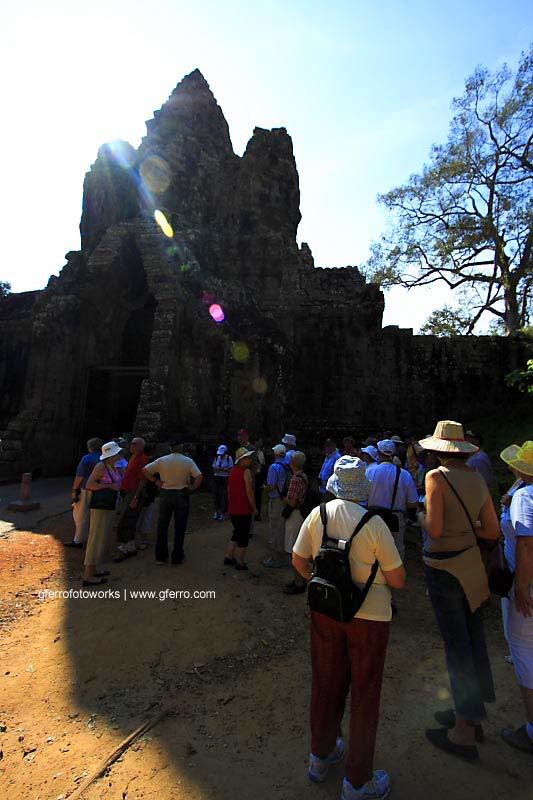 The weather was quite hot, despite wearing a cool hat, visitors still prefer to stand under the shade, and looking this as a good opportunity, with the flare of the sun, I captured the moment in photo.
Yeap, flares, most photography magazines or tutorials will advise you use lens hood to avoid capturing those flares, and you will also encounters some tips to lower your ISO to reduce noises, but hei, so what about flares and noises?

What is so bad about them? Bend the rules, incorporate them into your photos, if flares and noises are problems why do they add them for filters in Photoshop and other photo editting softwares???
As it was hot and dry, and looking at the dusty area, changing one lens is a "nightmare", you can either have a less superior all in one zoom lens, or good prime lens or zoom lens, and risk of trapping dust in your sensors, or otherwise miss a good photo angle by reluctantly not to change lens, despite all those money spent and thousand of miles traveled to come here! It is your call!!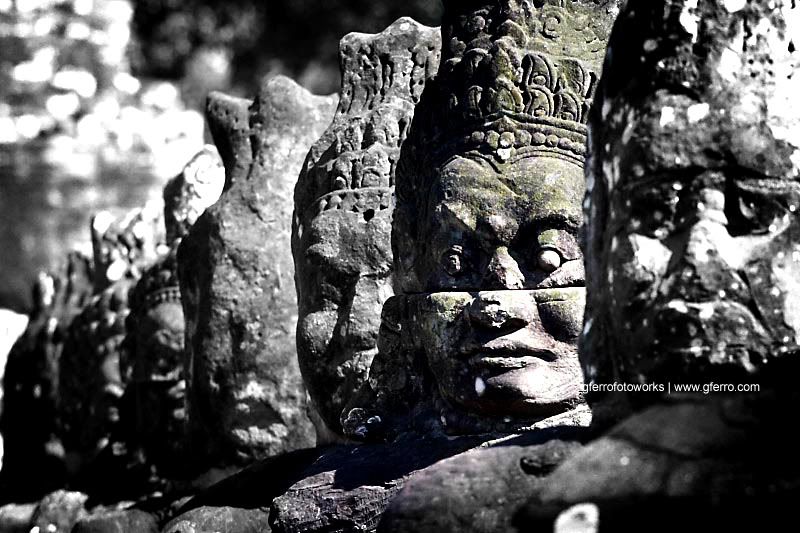 The many heads "guarding" the gate.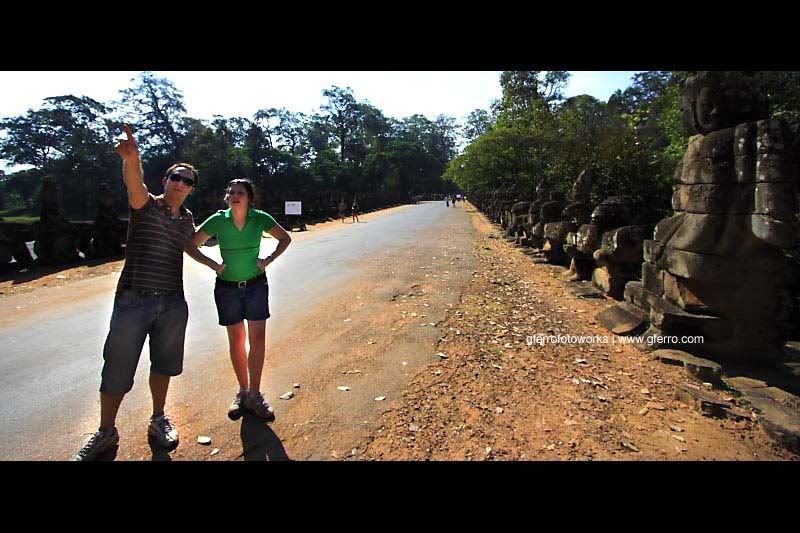 "Look at that interesting head! Seems so real! And Smiling even!"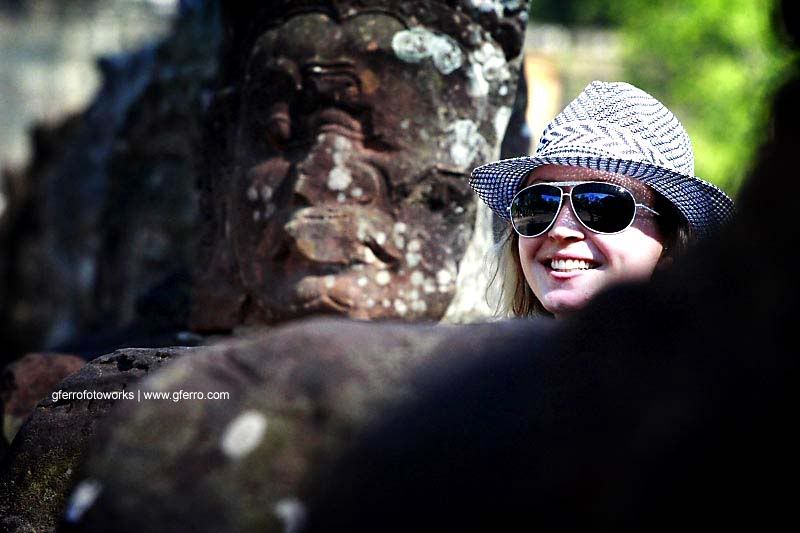 Well it is interesting indeed, if this is what they meant. Not so solid rock head. A beautiful head amongst the hard rock heads.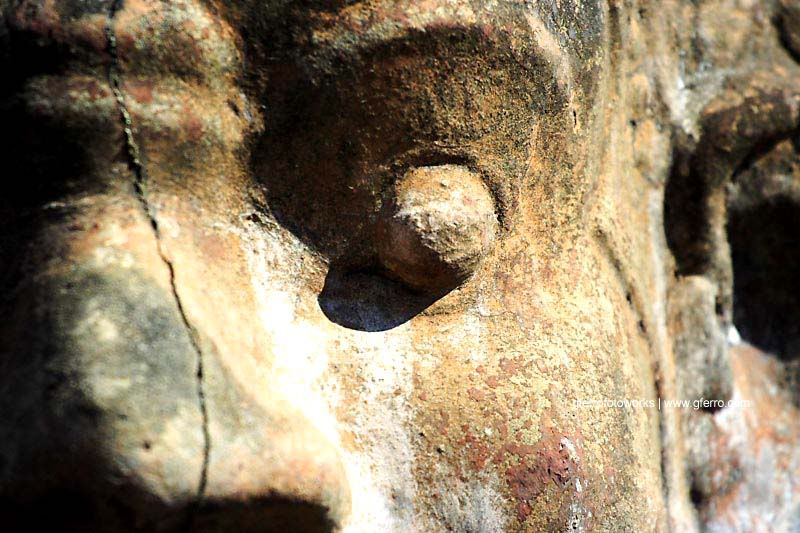 More details of the hard rock head.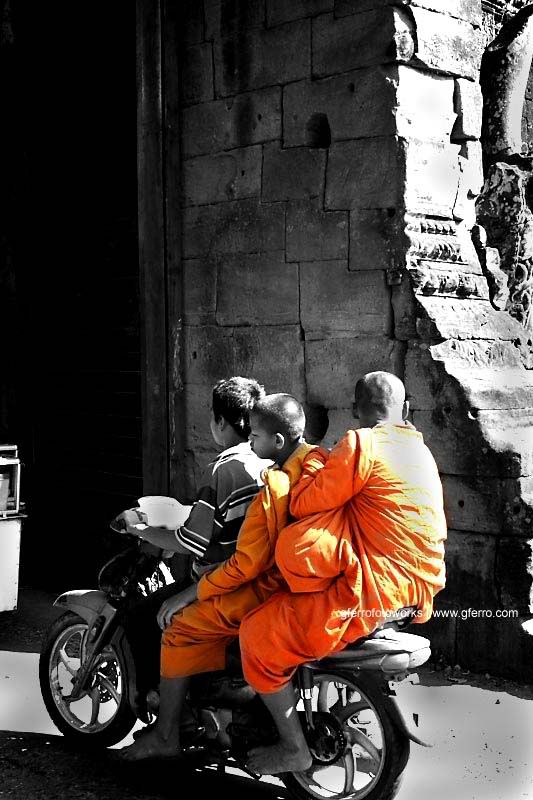 A photo opps not to be missed.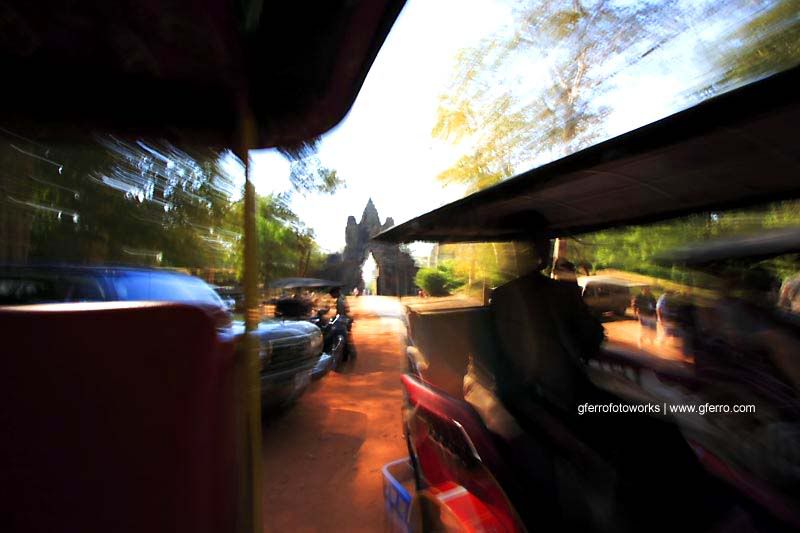 After the photoshoot, taking a rest amongst the ubiquitous tuk-tuk