Now bringing you in full glorious colour, uhm, well not really, just but the sky is nice, clear and blue thou.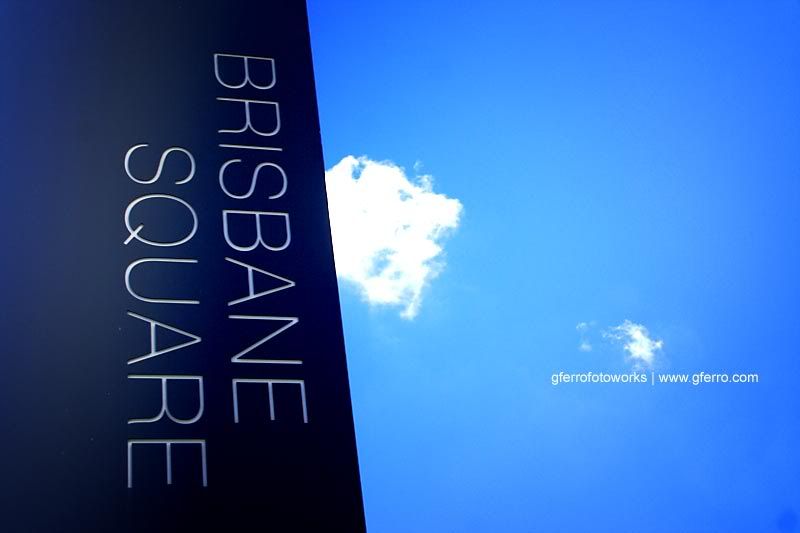 Starts off from here, Brisbane Square.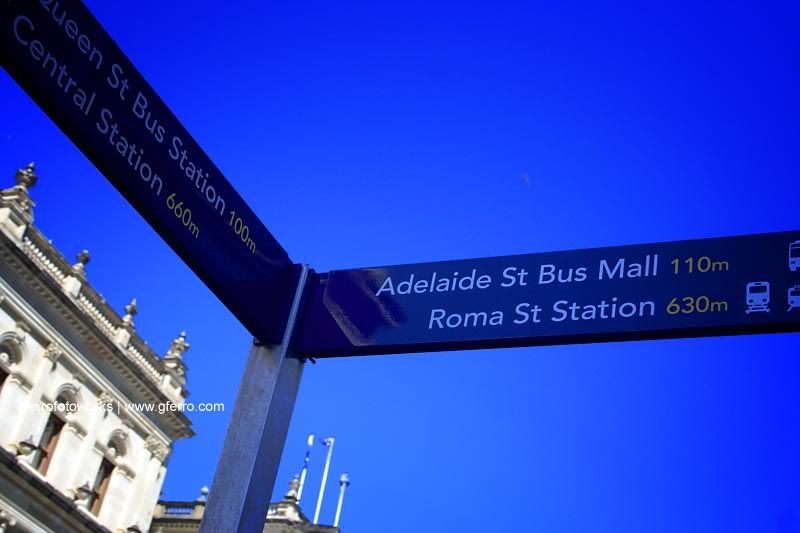 And as for direction, just look at the sign posts, and then determine your mode of travel.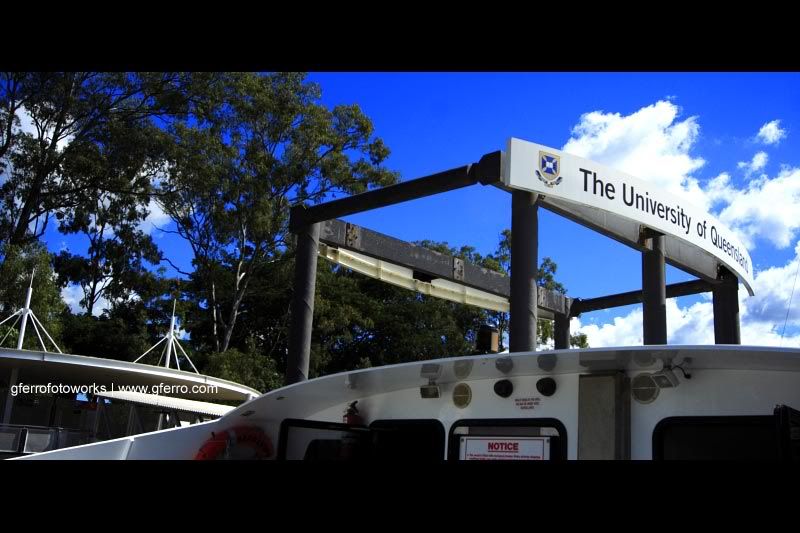 The University of Queensland, UQ, stop if you desire.