Sabah, is also known as the Land Beneath the Wind, or Negeri Di Bawah Bayu.
But, the signboard says, The Nature Resort City.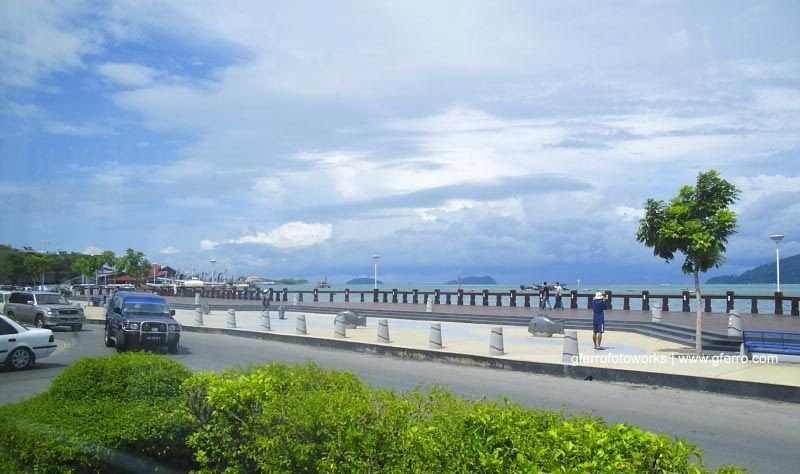 The Waterfront.
A quick capture from inside a fast moving vehicle, The Shuttle Bus, anyway, that tall building is the Menara Tun Mustapha, which formerly known as the Sabah Foundation Building.
When it was comeplered in 1977, this 30 storey steel and glass structure, was one of only three such buildings in the world. There is an auditorium, two mini-theatres, exhibition foyer, gymnasium, kindergarten, research library and a revolving restaurant on the 18th floor.
Street view of the city centre. It was raining, hence the water droplets.