Kota Kinabalu, KK, is the capital of Sabah, located on the northern part of Borneo Island, and the home of the great Mount Kinabalu, and several island famous for snorkeling.
The trip to KK was a short one, and due to transportation constraint, we only manage to wander within the city centre.
Unlike from my previous excursion, this time, I only managed to get a handful of photos, the memory card in my camera was not even half utilised.
Almost all of the photos were taken with the Canon G10 and on moving vehicle!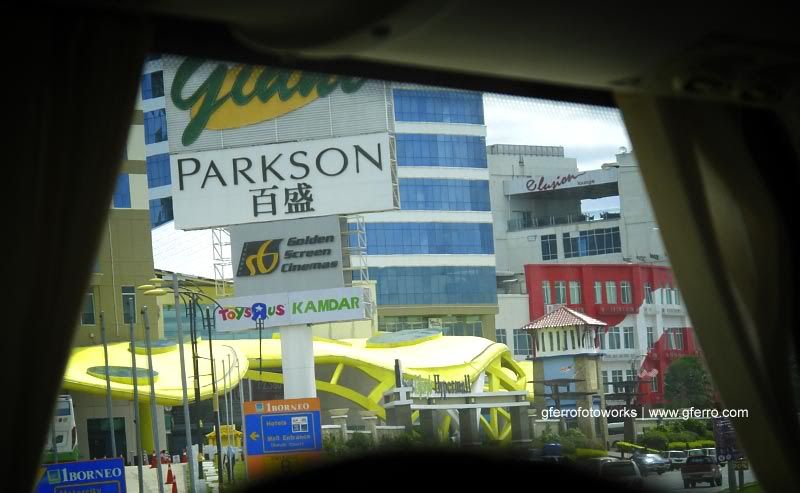 Some of the shops that one can find in 1Borneo Hypermall, captured from the bus.
1Borneo is about a good half an hour ride to the city centre, and the taxi fare from the airport is RM50, but there is a free shuttle bus to/fro 1Borneo to the city centre.
A glimpse of the minarets of the City Mosque, built on a 2.47 acres site at the Likas bay, the
Kota Kinabalu City Mosque is situated near the sea. This majestic white mosque boasts similar features to the Nabawi Mosque in Medina.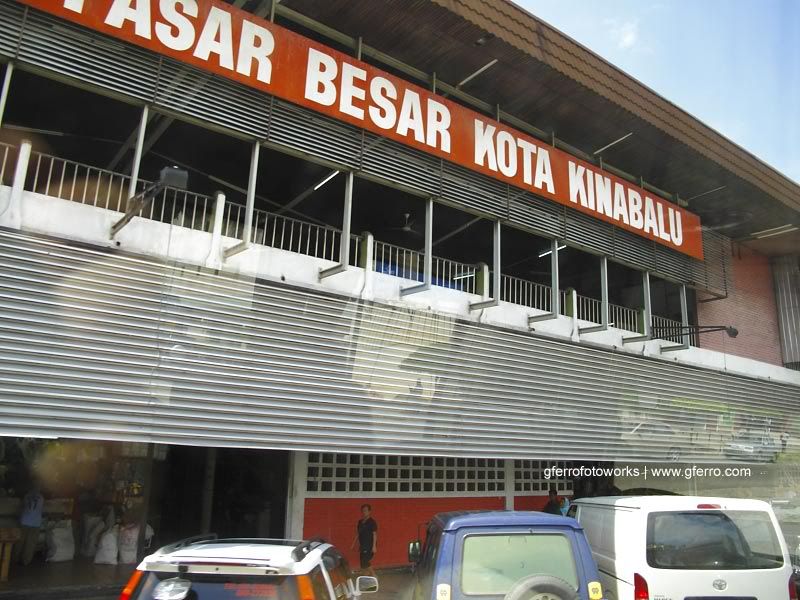 As the signboard says, this is the Pasar Besar Kota Kinabalu, or the Big Market of KK.