The last part of the current series.
Bussorah Pedestrian Mall, view from the mosque.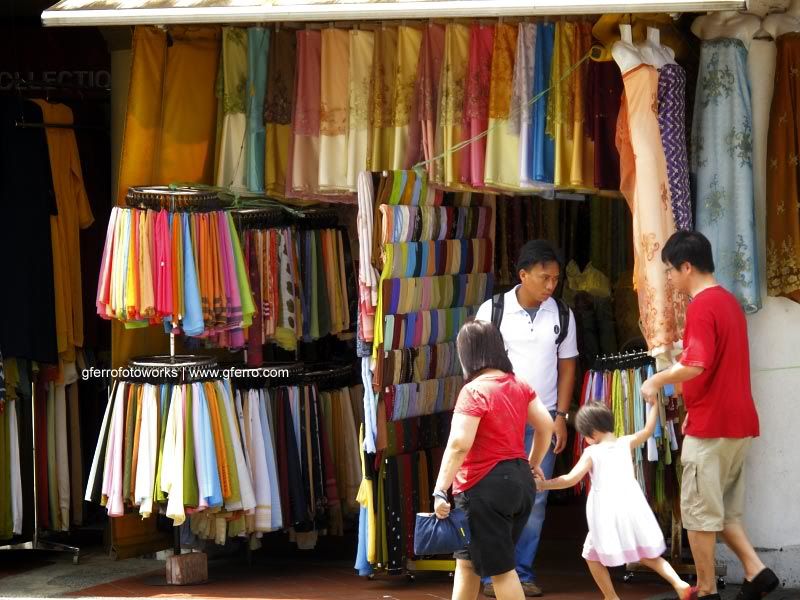 A family passing by one of the shops. There are many textile shops within the vicinity, if you are looking for any particular textile, feel free to browse around.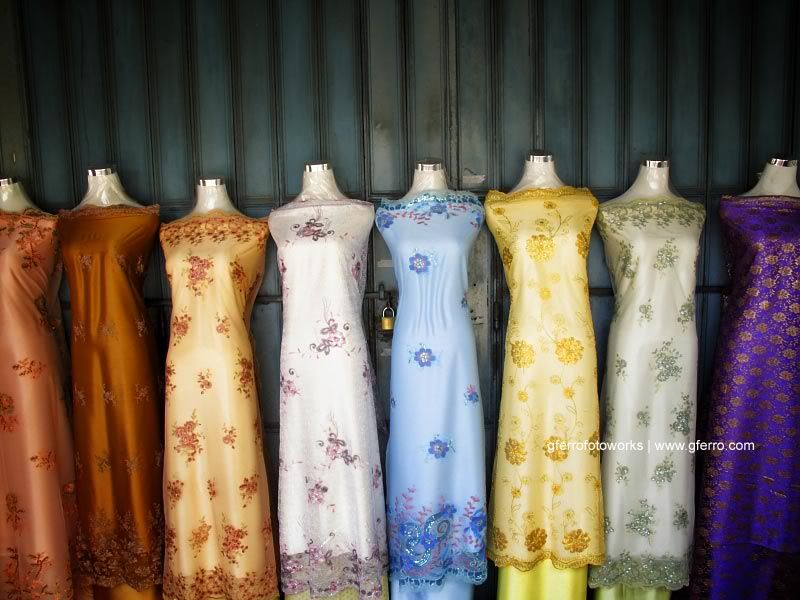 Slim yet headless models, displaying the textile on sale.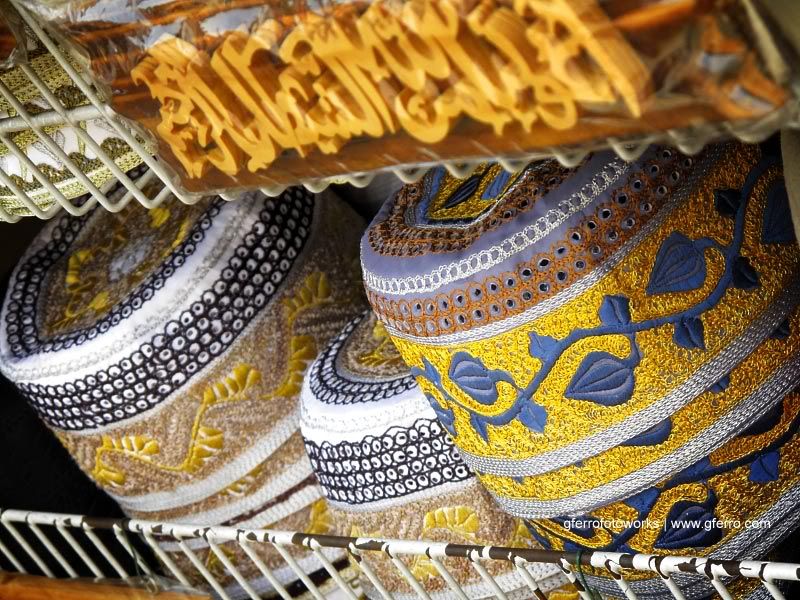 Close-up of some of the items on sale, and these are head gears, worn by men.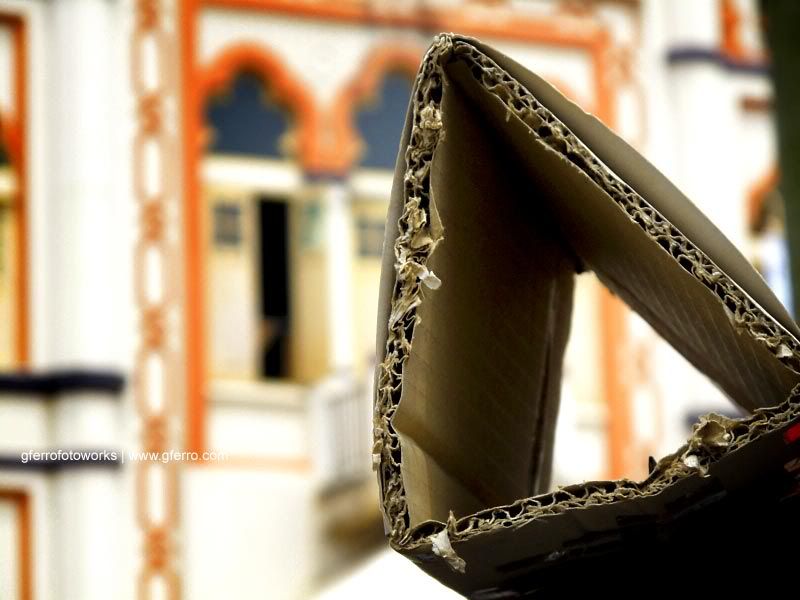 And this is a unique historical sculpture, made on display to show the cost of the goods on sale, errrm, nope, not really, this is just some random corrugated cardboard that I found, and just capture it for my photo collection.