By now, most of us have already heard about the recent protest in Seoul, regarding the new "banned-lift" of imported beef from the US. About 100,00 people goes on protest at the major street in downtown Seoul.
These are the actual photos of the street where they did they protest, as can be seen from the
news here
.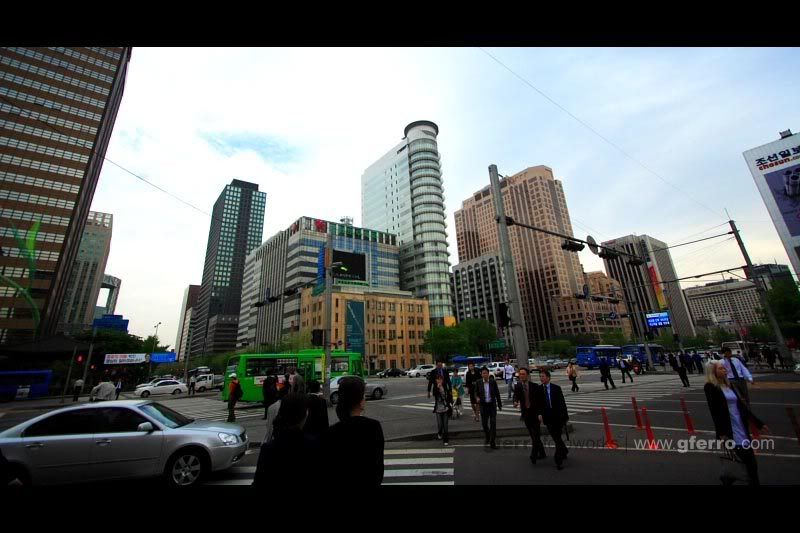 The street as it is, during a normal weekday.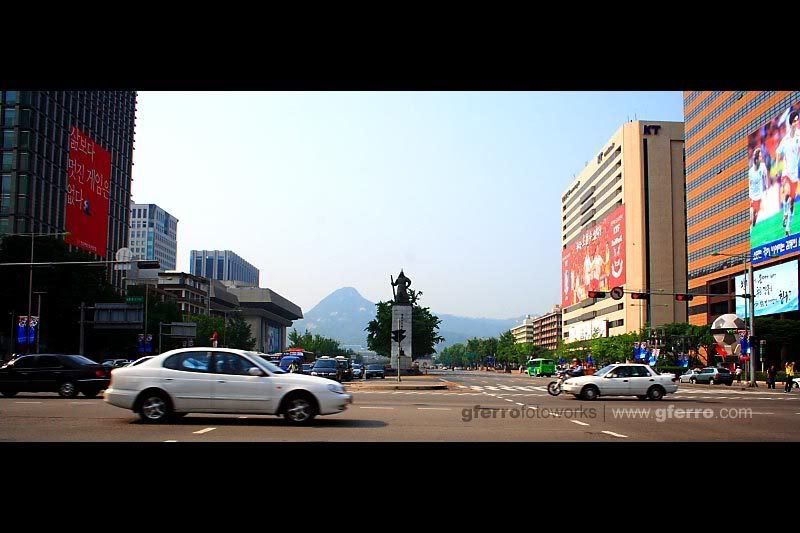 The middle is statue of one of the famous admiral, and the reknown mountain at the background.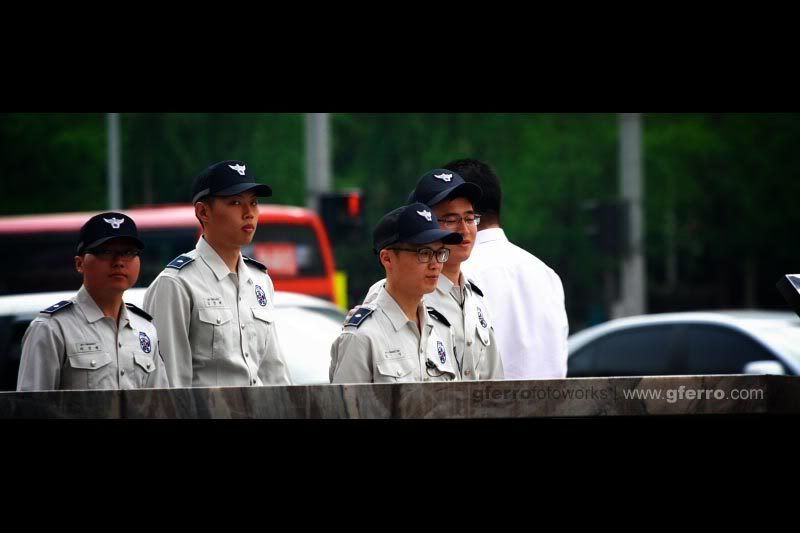 Even during normal weekdays, the police are on stand by everywhere.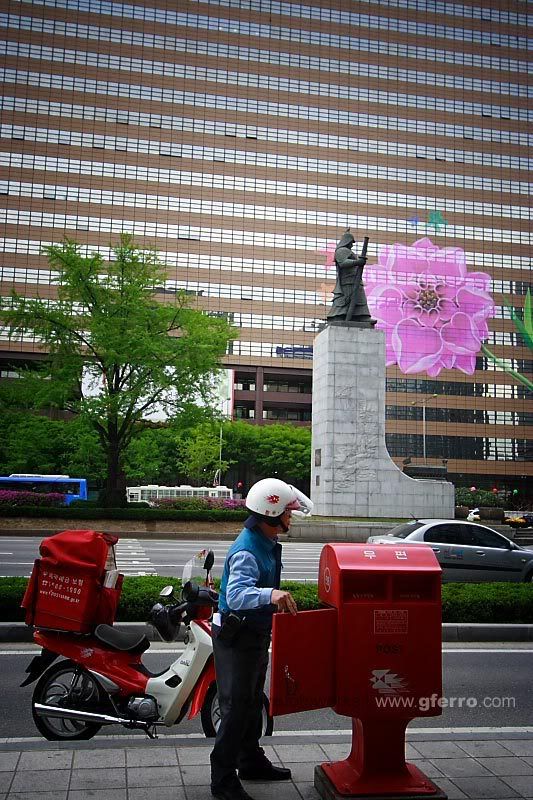 Mr. Postman checking the post box for any mail.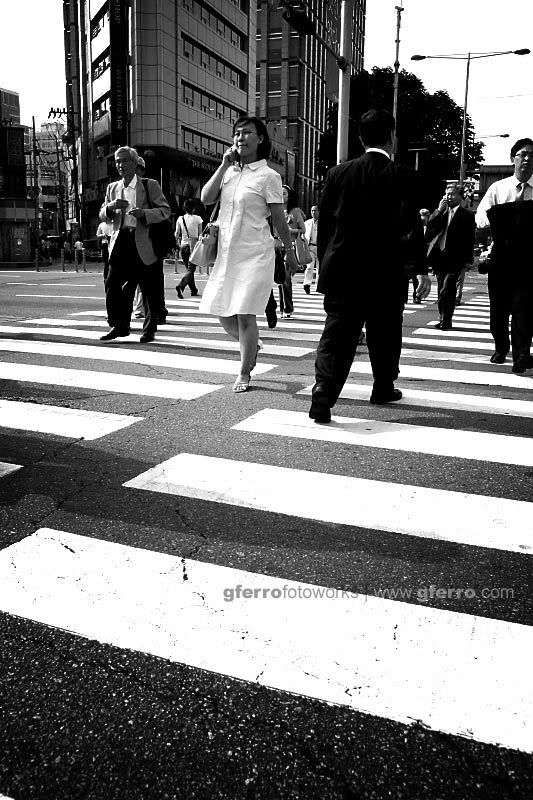 The crowd crossing the busy street.