Looking thru the window one breezy morning, overlooking the busy Seoul city, saw many interesting infrastructure of varying design and make.
You can either go straight ahead, left, right or where ever who feel like going.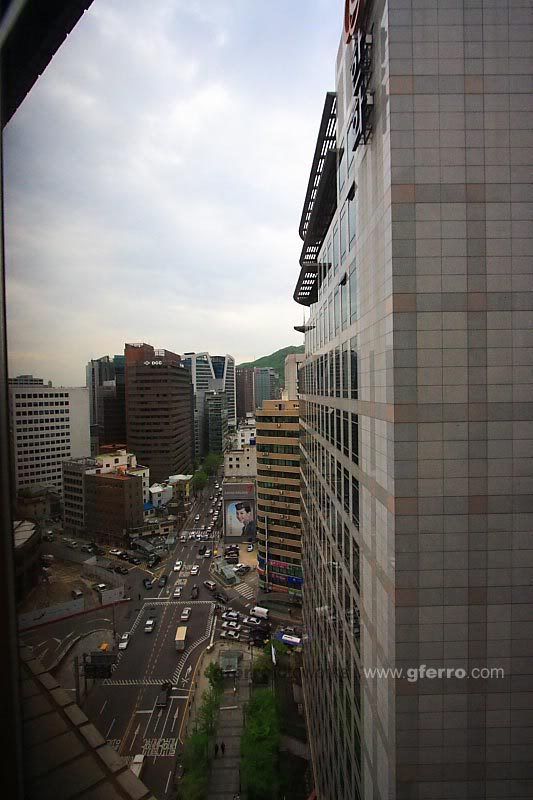 This is what greeted me almost every morning, so decided to explore ahead.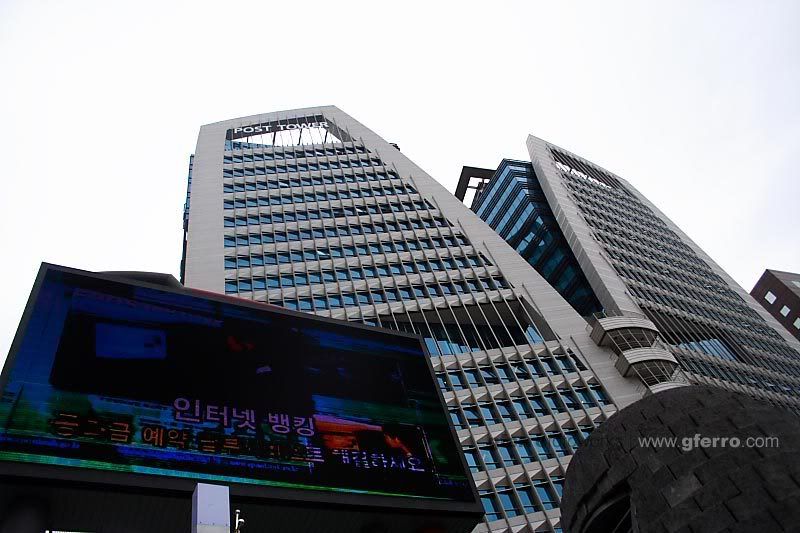 Walking along the street, stopping here and there, and finally after 30 minutes or so, this is what I saw, a huge TV made for karaoke! Unfortunately I could not understand Korean alphabets, otherwise I'll be belting a song in the middle of street, and might shattered some windows.
Zooming more to the top of the building, to capture more details of the Post Tower beauty.
Thou some don't really like the aesthetics of the building, seems as if, Paul Bunyan have just axed the top part, yet it was a meant as a "space" design, and I'll let my architect friends to ramble about this more, if any.
Officially opened on the 22 November 2007, this building which has 28 floors altogether, including 7 basements, are said to revolutionize the traditional governments' "matchbox" designed building.