Shibuya is one of the many must see places in Tokyo.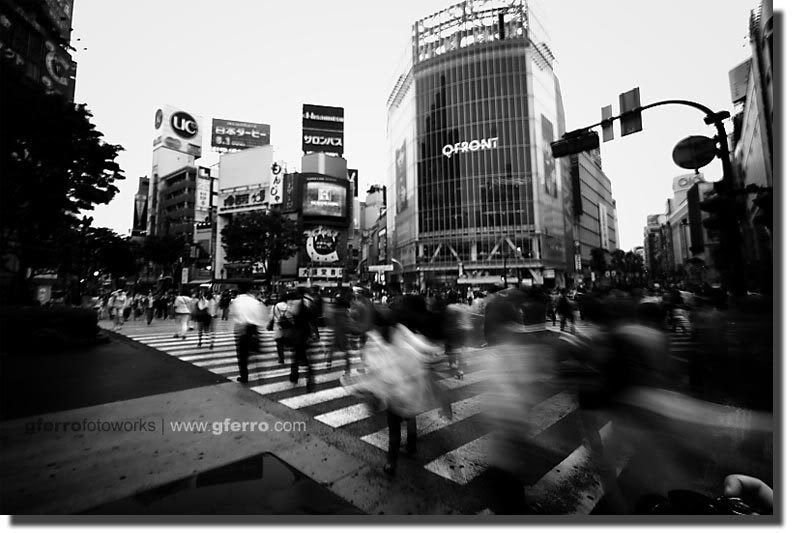 Just look at all those people walking/crossing the street! (More of this in future posts).
For those of you, who like to watch people passing by, this is the place to be!
Starbucks is available on that "QFRONT" building, so u can have a sip of your designer coffee, and just watch the people all day long.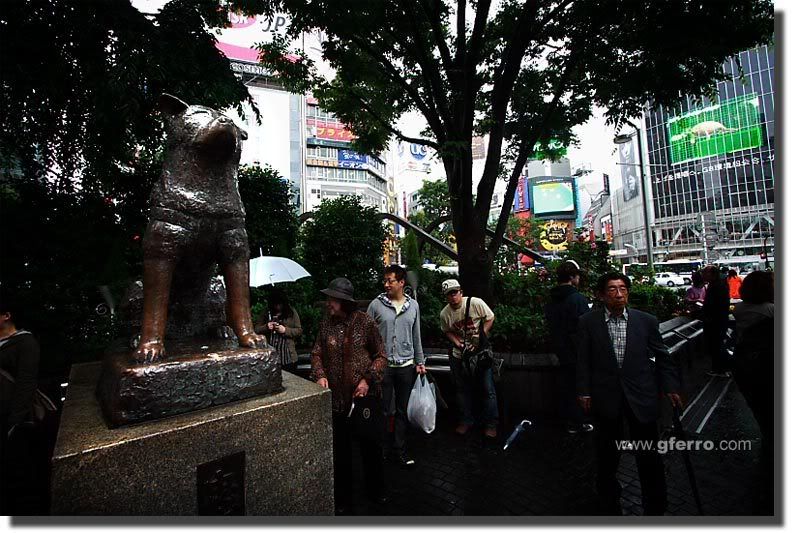 This is a famous statue in Shibuya, no not on the right, that is Mitsukoshi San (not his real name), there, that statue on the left.
It is the statue of Hachiko, the famous dog, who waited for his owner everyday after work, and even after the owner has passed away, he still waited for him until he too reached the end of his life.

Thus, for those passer-by who noticed about the faithful dog, they cast the dog in concrete and place him there, naaaah, just kidding about casting him in concrete, but yeap, then erected a statue to honour such drama.

This is also a major meeting area for many people, if you happen to be here, and wanna meet up with your friend or whoever, just tell them to meet up here, the easiest place to meet.
Or, otherwise, you have to look up at the street map which can be found at strategic places.