Unlike Seoul, Halal food cannot be found near the
Tokyo Mosque
, (I have asked the Imam/ Mosque's Official regarding this), hence they gave me option to go to a Halal restaurant in Shibuya & Shinjuku.
So I would like to share some places of Halal eateries within Tokyo, but in no particular orders.
Hilal is one of the recommended Halal eateries by the mosque's official, located just a walking distance from the Shibuya station. But due to time constraint, I have no opportunity to eat there, but I just walk around it, to know the whereabout.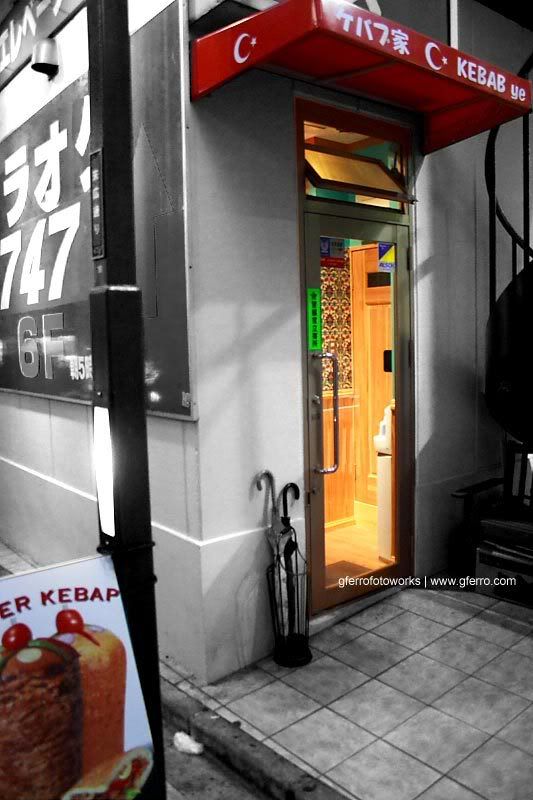 The next one recommended by them is the Kebab Ye, a small, but cozy fast food like Halal eatery located in Shinjuku.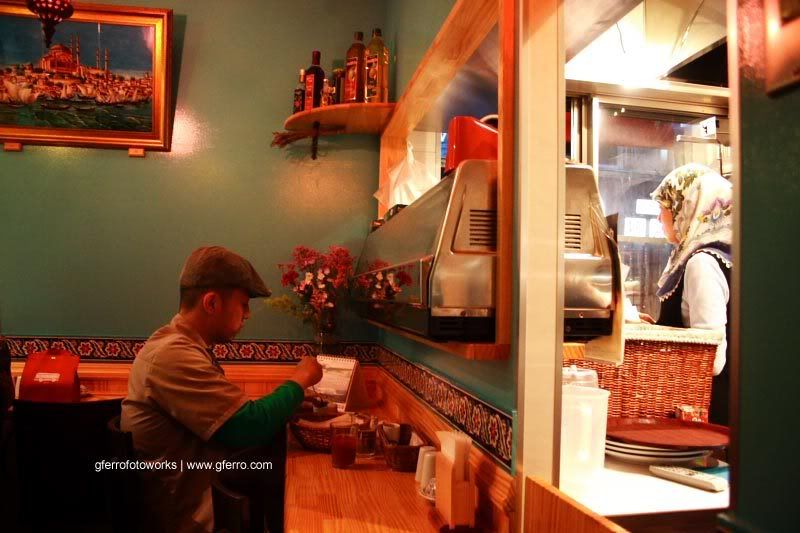 Just a glimpse of the interior of Kebab Ye, good Turkish food, good service, price wise is quite affordable, and I can give my personal recommendation.
Then another corner of Shinjuku, one can find Taz Mahal.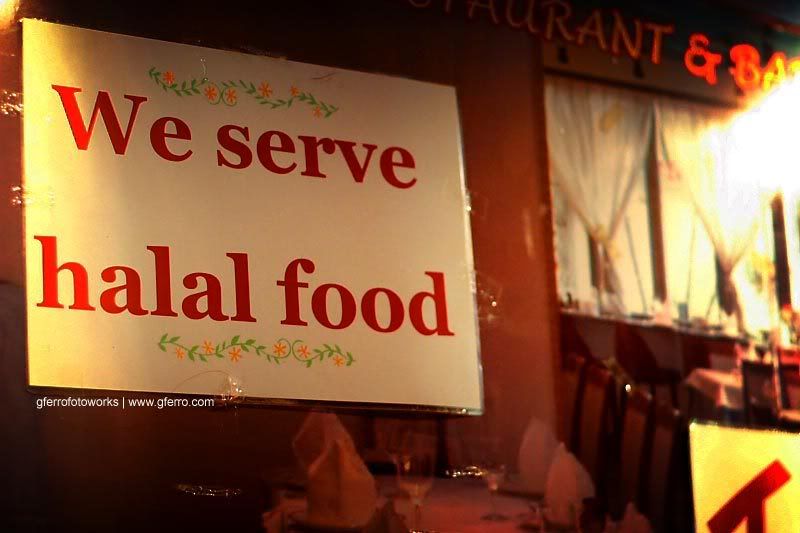 What I noticed about Taz Mahal or Taj Mahal is, theye are "everywhere", I think I saw one in Seoul and there is also one in Siem Reap, (might post Halal guide in Siem Reap in future post), but I doubt that they are franchise eateries.
If you are in Roppongi, step inside the Aladdin, do not expect any magic flying carpet ride, you need to climb the stairs, and do not ask for the magic lamp, the only lamp they have is the electrical w

all lamp!
Thou the ambience is quite nice.
So, how about Ginza you might ask, well, there are also quite a number of Halal eateries within Ginza Five area, such as the Rasa Malaysia and the Gandhara. I have tried both of them, and they are quite alright. Unfortunately I did not manage to get any photo of the eateries.
By the way, these are just a few, there are probably more that I have not been to, feel free to share with the others, anyway, enjoy your trip!