The structures within Angkor are mostly tall with ultra steep sides.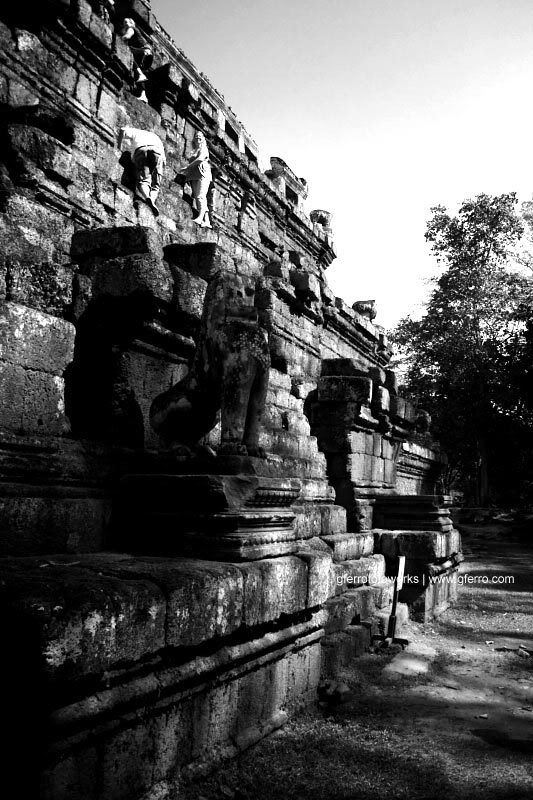 Just by looking at the above photo, you can see the very steep gradient of the staircase (if you can call that a staircase!)
Obviously, warning are everywhere, Climbing at your own risk!
But how come that guy on the warning sign seems so relax climbing the stairs?
So the question is, will you dare to climb it or just put your feet on the ground and just watch the people climbing their way up.
I must admit, it was a tough decision, after spending your dosh and time, traveling thousand of miles to come here, and to make this decision is quite tough, climbing is risky, but not climbing it might make you lost you sleep, regretting it.
There is a story of why the steps were built as such.
After so much thought, and after watching the other tourist doing their acrobatic stunt climbing, securing all of my belonging tightly to my body, especially holding tight to my priceless camera equipments, I finally decided to give it a go, balancing myself on the steps, and taking photo, thank God I made it to the top.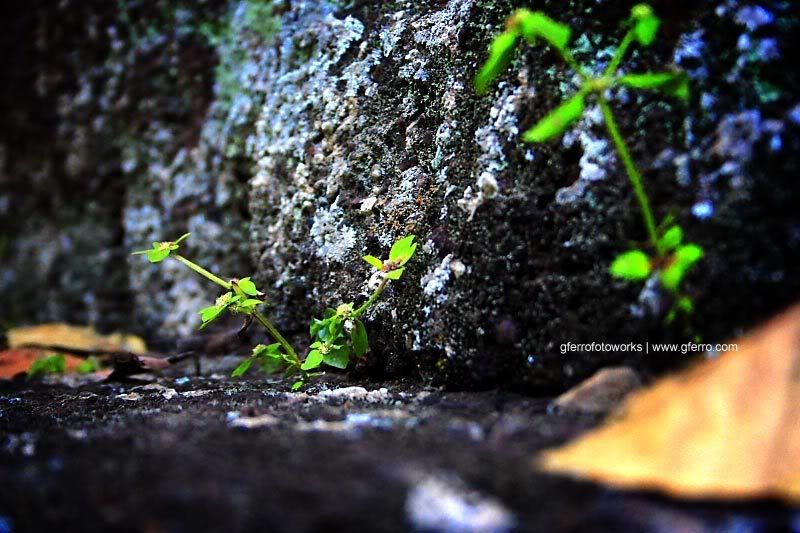 Hence what is on top you may ask, well, just some wild plants and ruins of course! No, kidding, actually, you can see the breathtaking view of the surrounding.
But what I wanted to share with you, is how the stairs or the ultra steep steps look like from above, well folks, this is how it looks like!
How scary is that?
And when I was on top, I said to myself, why did I "punished" myself climbing to the top, now, how do I go down?