... during a wild night out... the GF Team have manage to get up-close and personal with one of the street or road legends in Brunei, if not the world ... The Traffic Light ...

Yeap.. u got me right ... The Traffic Light or TTL for short ... nope .. not kind the of TTL in the SLR flash light .. but this is a different TTL ...this is the LED ATS Traffic.... so without further ado, I'll leave u with the "once in a life time" interview ....
(The Traffic Light - Personal Potrait)
GF: Yelloo... Good Evening ....
TTL: ... eh sapa pening? No understand Henglish ...


GF: eeer... Selamat malam ...

TTL: malam memang selamat .....


GF: (penyeluru jua ia ani...payah ni eh ...)... hmmm....so berapa lama udah di sini...?
TTL: .. sudah lama ... semenjak dua menjak udah sini ani ....


GF: (awu sab nyangku loyar...)eh batah tu udah eh ... kira ok jua kah keraja sini ani ?
TTL: .... ok? ... imagine saja u ... ujan .. berpanas... kilat sambar menyambar ... inda jua org ingau ...ok kah tu ah cematu atu .... inda lagi ada break tu ... time kami brek eyatah tu..... mun kan tau masa lampu kuning kalap-kalap..... eyatah time nya ganyantu....


GF: Tapi famous tu eh kerja sini ani, mcm ramai jua org meliat .....jadi perhatian orang ramai bah ni ...

TTL: awu perhatian orang banar ... abis kena liat, inda bakalip-kalip bah mata orang meliat , pasal mun inda terliat.... lambat sikit mun udah ijau .. abis tia kana hon .... tapi sungguh catu ... ada jua orang yang inda meliat .... ada jua yang melanggar atu jua .. adusss.. kapisan eh ... abis belingkuk ... tumbang apa endah ....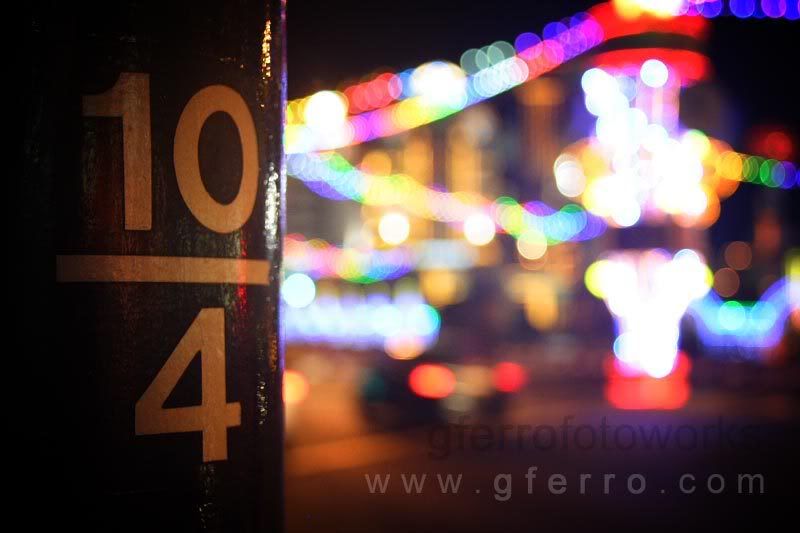 (TTL - Their Name Tag a.k.a The Two n a Half)
GF: eh berisiko tu ah, inda beinsuran kah tu....
TTL: eeerrghh sudahlah, ngak peduli sama itu pihak ansuran, masa ongkosnya ngak bisa digunakan untuk biayai tukar lampu segala, masih sama aja gayanya, emangnya gue kangen deh mahu hidup mewah...


GF: .. waduh bisa berbahasa indo eya kamu...kayaknya macam sinetron......
TTL: .. wah eya .. masa ngak bisa, setiap hari ramai orang yang sudi mampir sama lewat di sini, banyak mobil yang macet sih, orang asing juga sering lewat di sini, orang belanda, jepang, thailand, ostrali... eya semuanya dong ....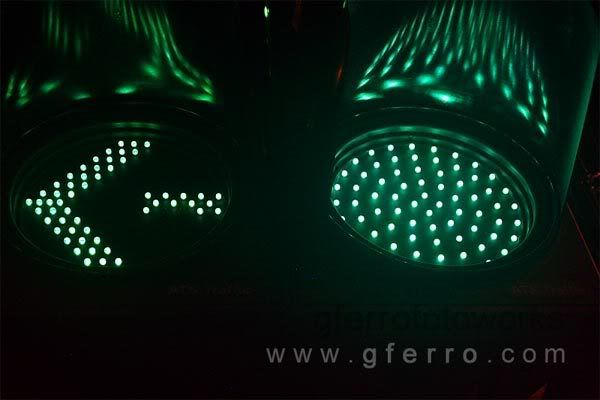 (TTL Turning Slanky Green)

GF: adeeh.. andal .... tadi nya.... inda pandai cakap London, eh bukan jua apa, apa warna lampu yang dipakai masa ani, sama banyak udah tukar lampu baru ni, napanya?
TTL: ... awu ... boleh lah sikit sikit ... Sawadee Khrab ...ano pengalan mo?..... kolor lampu ....nya orang London.... ada 3 kolor, Green, Red sama Amber Chia ... eh salah atu model tu ... Amber bah ... nya orang kitani Kuning .... masa ani lampu tukar udah makai LED ..... pasal kira better lagilah dari 50w halogen yang dulu atu .. LED ani maintenen pun sikit... inda berapa glare lah nya orang Afrika ...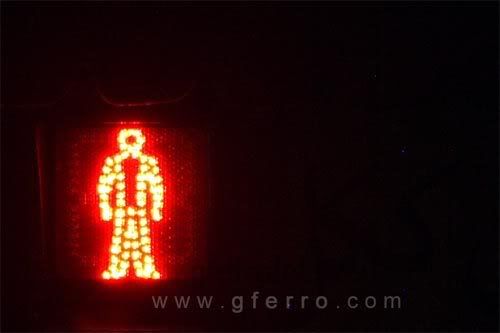 (The Rugged Red Man)

GF: ...eh dalam bahasa kita atu eh... technical tu .. inda ku berapa paham.... tapi inda apa.... masa ani bisai udah ah... ada numbur udah arah lampu atu ... apa gunanya kan tu ....
TTL: ... nah eyatah tu c Awang ani inda tau ... atu gunanya untuk orang ready untuk menakan minyak ... atupun mun arah lampun yang ada gambar org atu, ... untuk orang ready kan belusir .... sama ....gunanya untuk belajar mengira...... eyatah ani ada udah planning kami ni ... kan kami ubah jadi Alphabet ni .. ABC .... esuk-esuk yang dekat masjid kan kami ubah jadi jawi Alif Ba Ta .....

GF: atu kreatif banar tu eh, napa inda biskita ubah jadikan TV tarus ...
TTL: .. eh Wang, jangan kan penyeluru ani, ketulahan krg arah org tua ... sadang luan deh ...

GF: Bah minta maaf tah eh.. (inda dapat baibun.. kedia buleh...)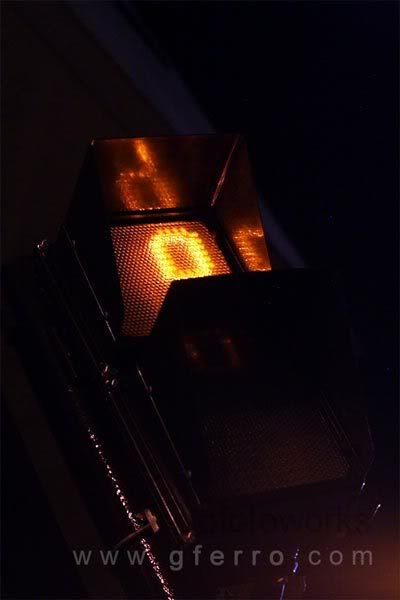 (The Amber Number Tumbler)
TTL: ... eh wang bah udah tah eh.. banyak udah pertanyaan ani ... emangnya kamu pak polisi eya? ..... polis lagi inda banyak tanya........ani bertanya enda lagi bebayar ... tu ...

GF: adedeh .. minta bayar lagi tu ... ok udah ni kena gambar ani .. tau biskita ... masuk gferro.com bah ni .... udah atu .. polis atu memang inda banyak tanya ... mun ia sangal kan biskita ... di switch off nya ganya bah tu biskita atu .. abisidia take over kontrol jalan wah tu.... bukannya org inda tau....
TTL: ... apa kan tu gferro.com atu... ? famous kah? .... apa pemos nya sama c awang muamad?

GF: eh ada-ada saja jua eh .. bah eh .. udah tah eh .... inda mau abis ni .... lain kali lagi nyambung eh .. mun boring-boring nada kan di buat .....
TTL: ...marah kah.. jgn marah ani .. bah apa-apa sms saja ah .....
GF: ntah eh .. mcm banar saja......SMS tia lagi .... bah ok eh... bye ... sekian terima kasih ..... balik tah ku ni....

Note: No Traffic Light was harmed during the interview, the only thing which were hurt were The GF Teams' Heart & Feelings, because who in the world would interview a traffic light! ... hmmmm something's amissed here......