After a few years absence from Insa Dong (as if I'm here every year), oh well, the
last trip
was actually in 2006, now I'm back again.
Insa Dong is one of the most visited street in Seoul i.e. must visit street when one is in Seoul.
The street itself, is still the same as few years back, still as vibrant, lots of people, and now I noticed that, large number of people are lugging around their huge DSLRs, so I was quite alright.
One of the signboards which one can not miss when entering the street.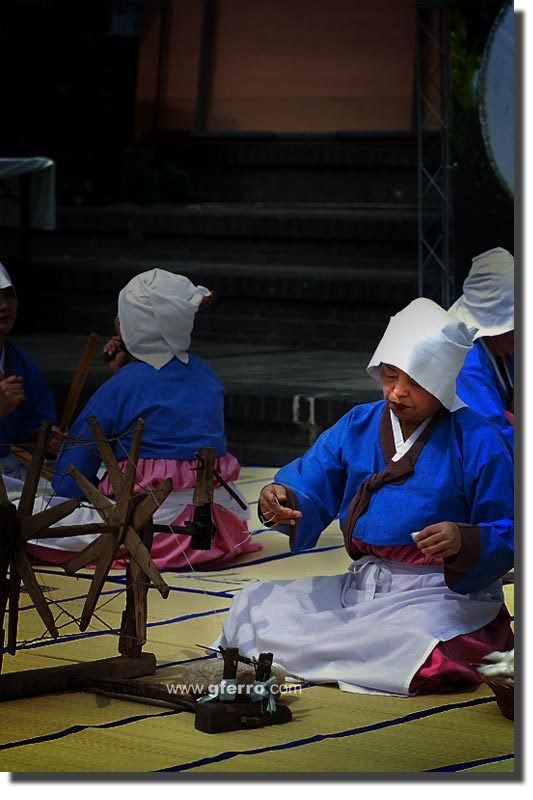 Upon arriving at the area, there was a street show performing Korea's traditional culture, unfortunately, the show finishes less than 5 minutes after that, they might have started much earlier.
Hence, I was not able to capture load of stuff, and only manage to get these.
So why Insa Dong, what is there so special about it, you might ask.
Well, there are many interesting stuff that you can find here, from tiny little antiques, to the typical Korea souvenir and what interest me most is the many interesting type of people that you can see here.
Language might be a barrier for most of us, but numeral or numbers are still the same, so when you are traveling to a foreign area, remember to bring a compact calculator, so that it is easier for you to communicate.
FYI, USD1 = 1,000WON
More to come, with more insights and perhaps some travel tips and photo tips.