Namdaemun Market is encompassed within heap of skycrapers.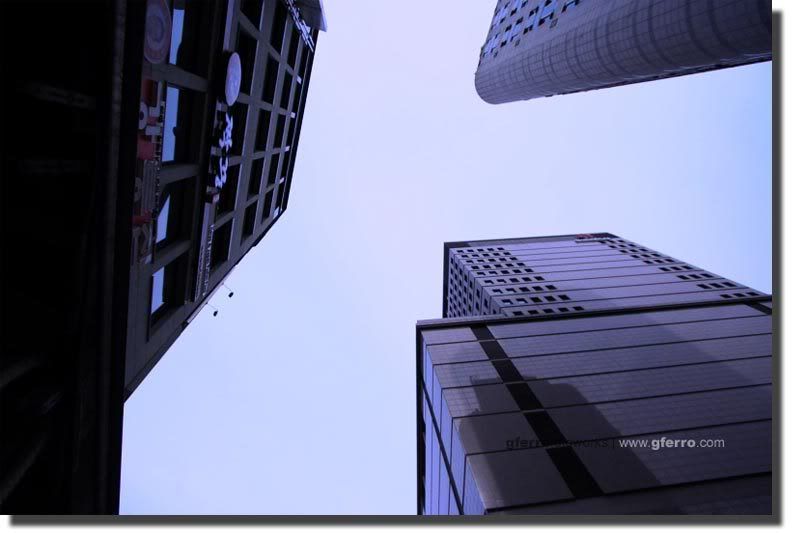 Skycrapers, scraping the upper space.
Nevertheless, the ray of the sun can still penetrate in between them, giving the people opportunity to gaze at themselves for hours.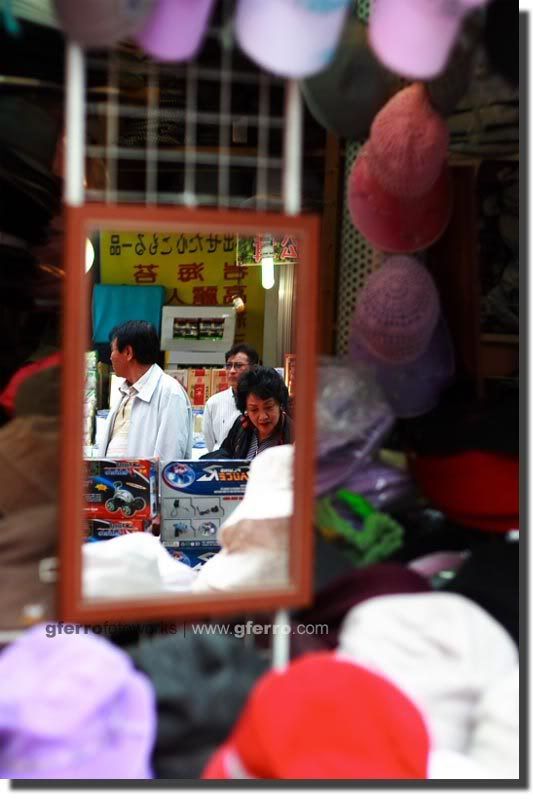 People browsing at the item on sale, as can be seen from the mirror's reflection.