Now we are off to Namdaemun Market.
Namdaemun Market is huge, very huge.
It is actually an open air market selling varieties of item.
From Kimchi to underwears, from antiques to souvenirs, and even electronic especially photography equipments!
There are many gates in Namdaemun, so you can enter any one of the gates, which is clearly marked in Roman Numeral, so that easier for you to find your way around, nevertheless, in any gate you pass thru, be prepared to get lost in the mazes of alleys or market stalls.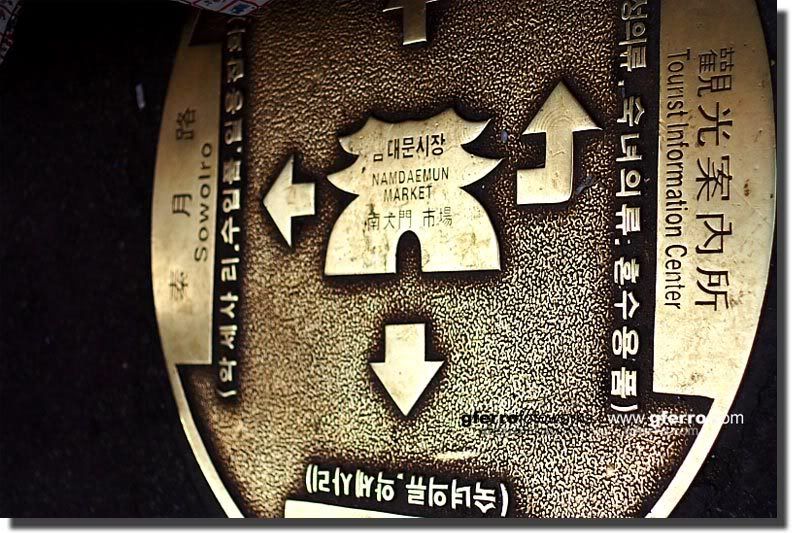 A sign on the street to show your bearing.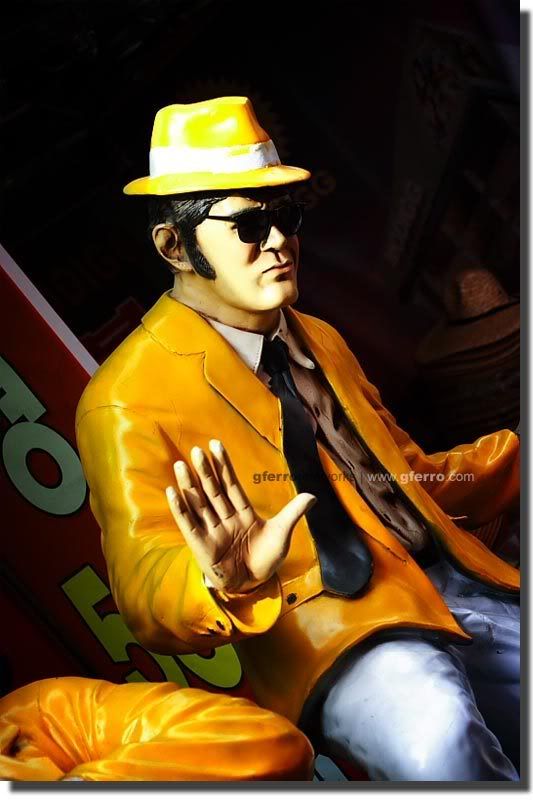 No Photo Please! Yea, right, as if you can talk, one of the statue that awaits the heavy flow of people.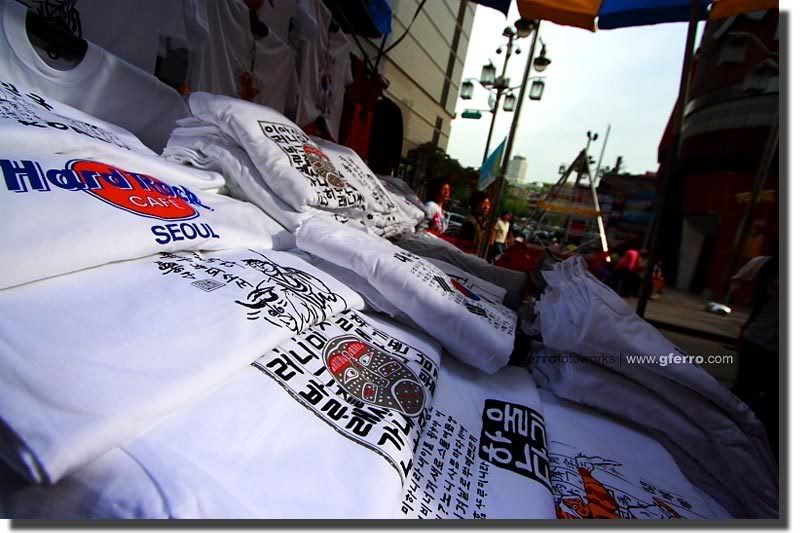 Some of the items on sale in Namdaemun Market.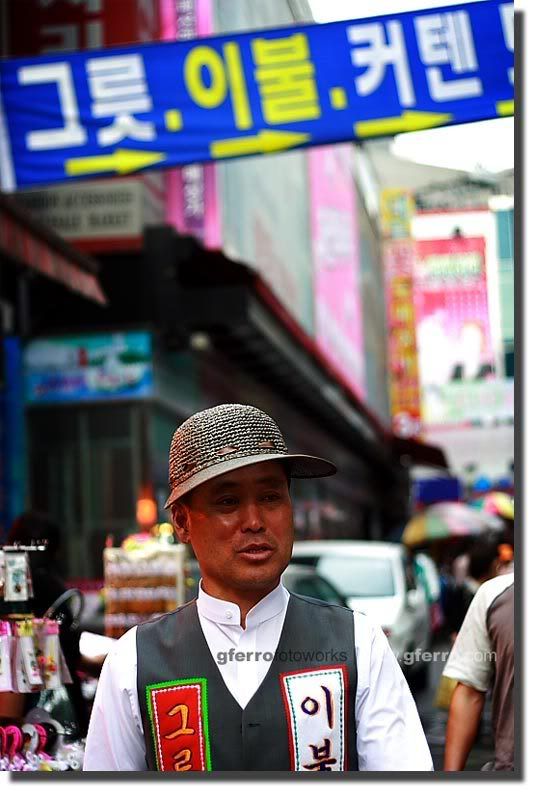 What I noticed is that, there are hundred or even thousand of banners hang everywhere, some kind of publicity it were, even this guy was use as a publicity stunt, by having some adverts on his vest.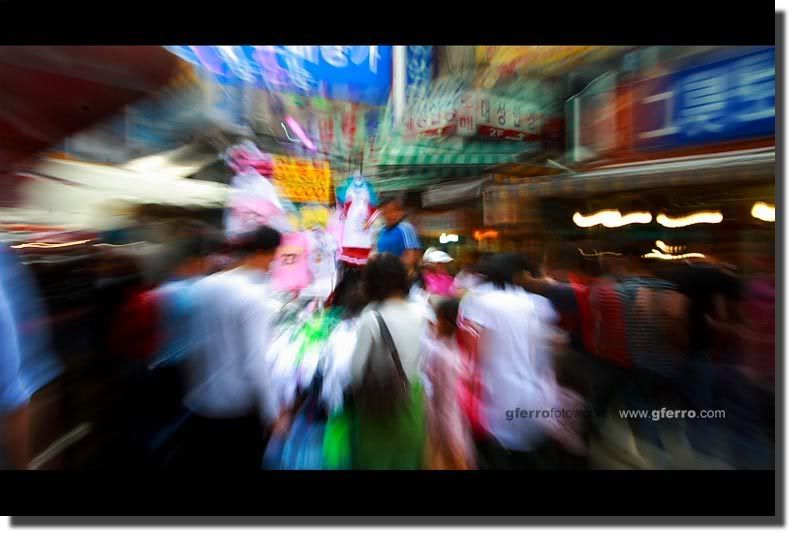 There were also some sort of auction going on, the locals are perhaps very use to such scene, you can learn from them in how to haggle for the best price.