Now, I just feel like wanna put it in Black & White.
Insa Dong, as I mentioned earlier, is an interesting street, and was always on the look out to capture something as a memorabilia.

Hope, even in black & white, one can still feels the happening of the street.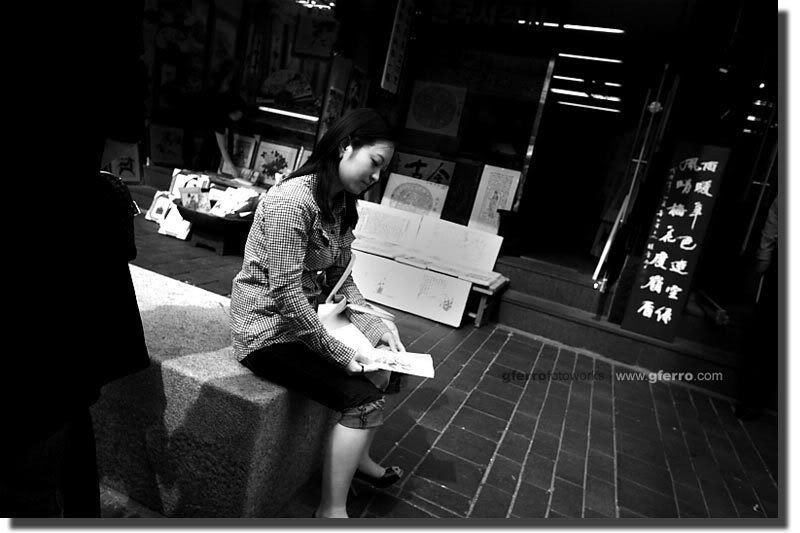 A lady reading a pamphlet, may be, she is also a tourist like me, or may be just a local tourist, looking at another interesting places to go, or even just wanna know the bearing of her whereabout in Insa Dong.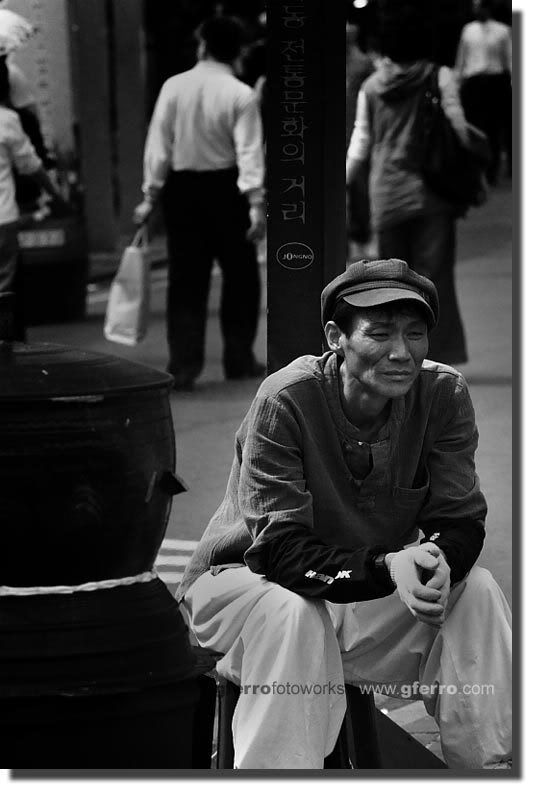 This guy is waiting for customers, I was informed that, inside that huge pot is Kimchi, the local traditional delicatessen, pickled onion.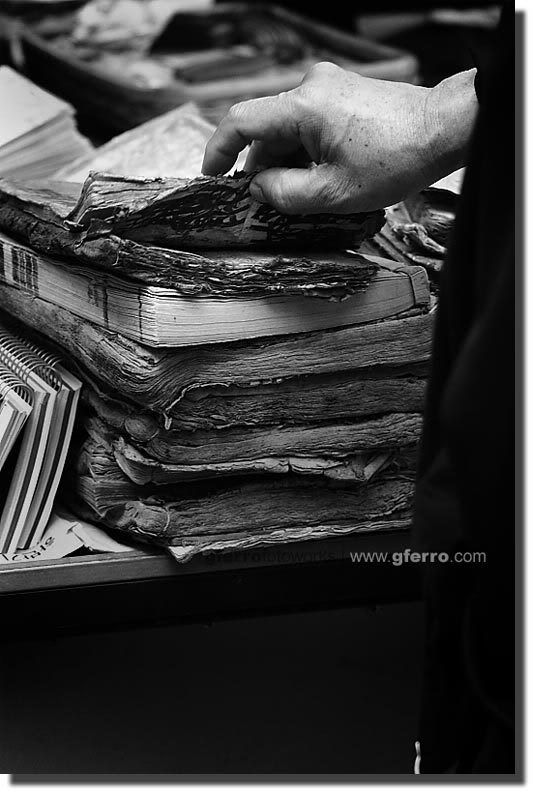 Whilst some of the people, browsing the items for sale, in this case, some antiques, very old manuscripts, junk to one but treasure to others.
Then, this veteran gentleman, just smoking his day away, enjoying his retirement life, yet he is very smartly dressed,
kes abis bank lah ni
.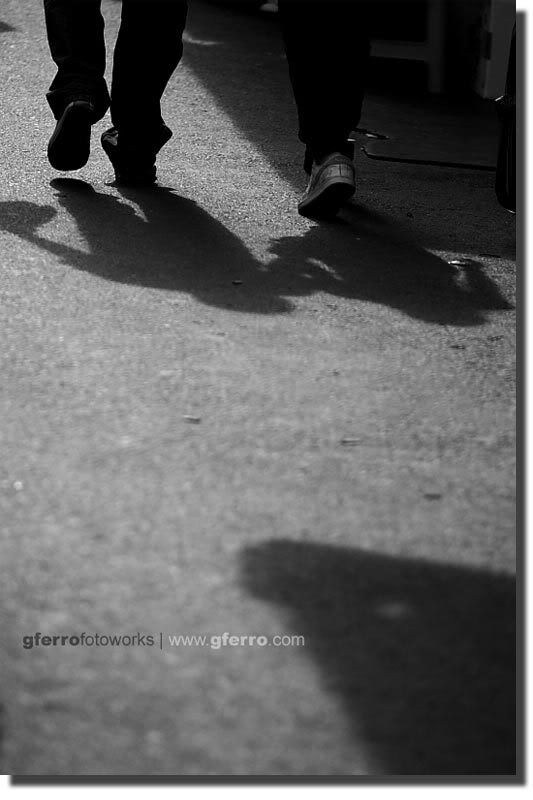 Then for some, they have had enough happening for the day, they are moving away from the busy street of Insa Dong, to another place with a different ambience.