Moving away from the sadness of the prison, here are some interesting signages and graffiti in the city.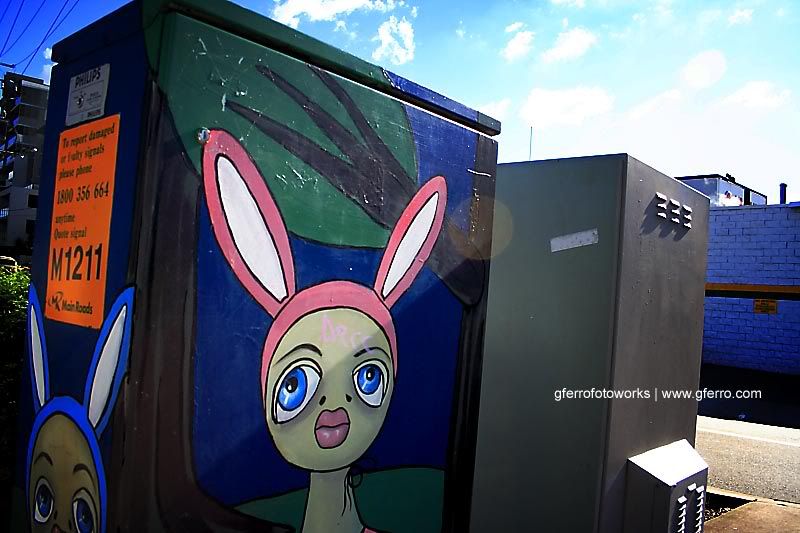 First, is this cute bunnies, pink bunny and blue bunny, painted over an electrical distribution box.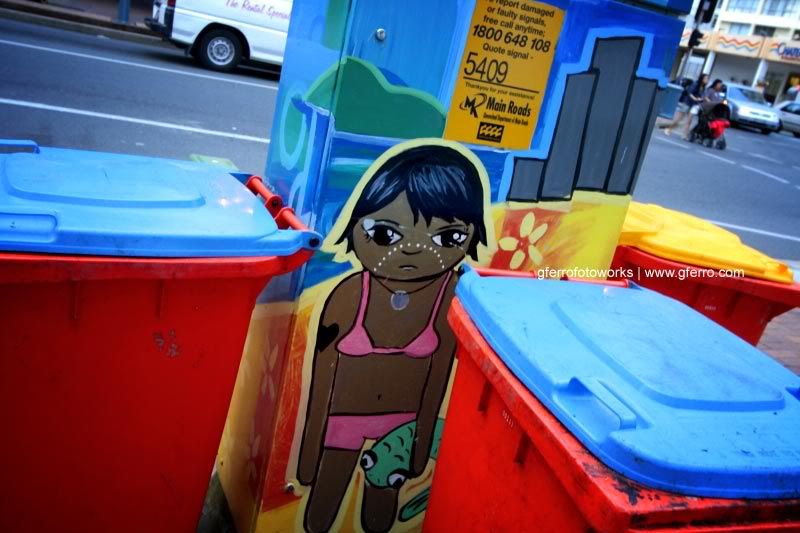 Then, found hiding in a same complimenting brightly coloured garbage bins is this girl in bikini, also painted over the electrical box.
And this is really something, some sort of reminder, sheeps in suits, or is it really fox in a "sheep's clothing?
Just like an "ethical hacker", these are some of the "ethical graffiti", conveying some sort of hidden message in every art.