South Bank, is one of the places to be if one happened to visit Brisbane, Australia, and yeap, those who are very familiar with England, there is also a place in London called the South Bank.
So what about South Bank, Brisbane?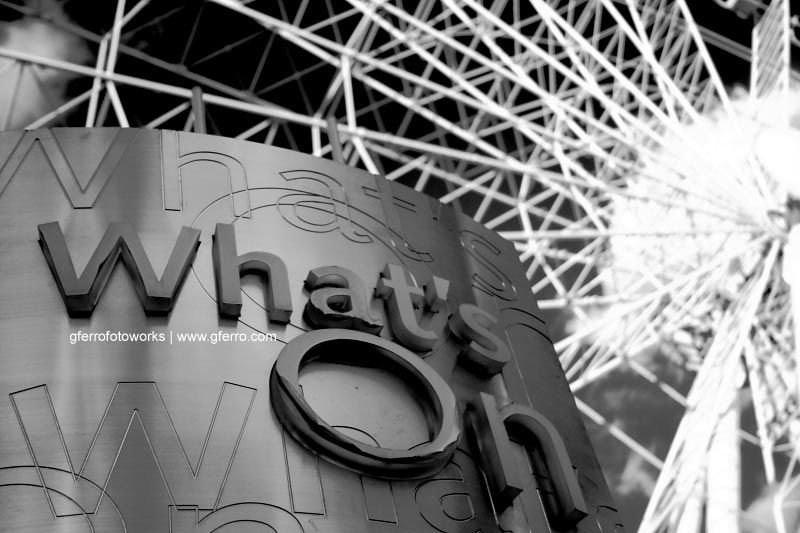 What's On? What's not? What's off? What's under?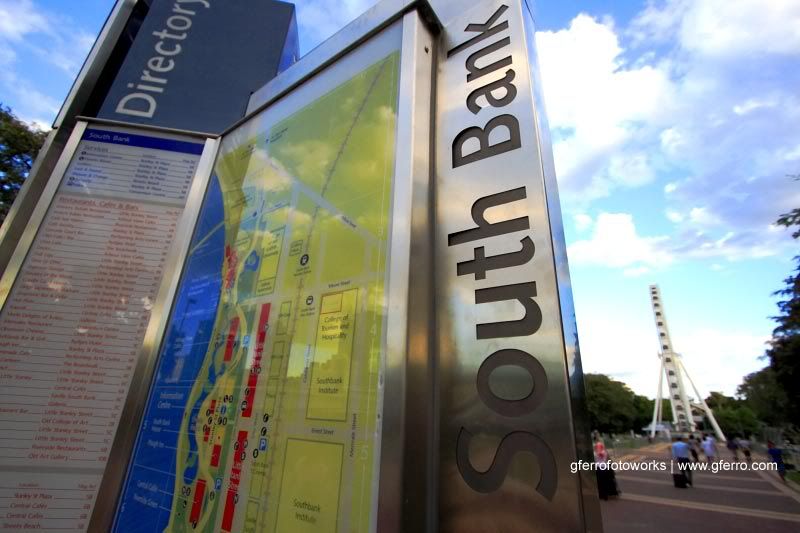 The directory of South Bank so that you will know your way around, and at the background you can see the "big wheel".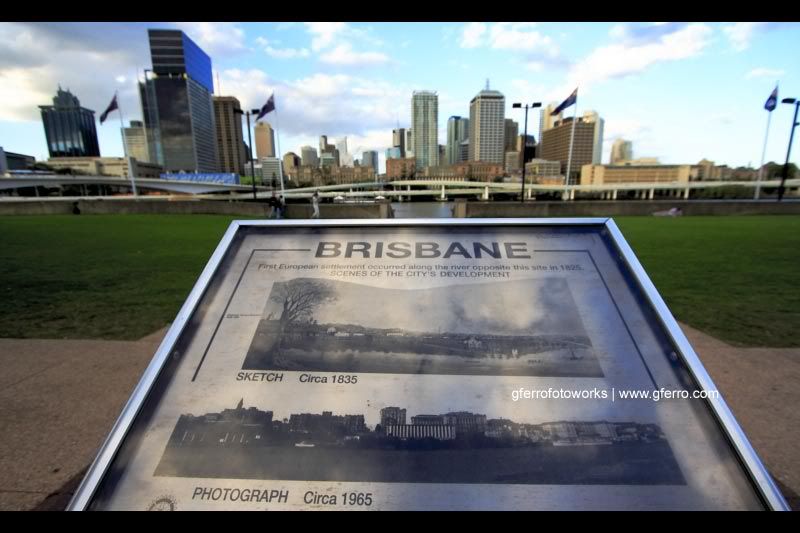 The view of Brisbane city skyline, from South Bank, some old photos of Brisbane dated back to 1965 and even 1835.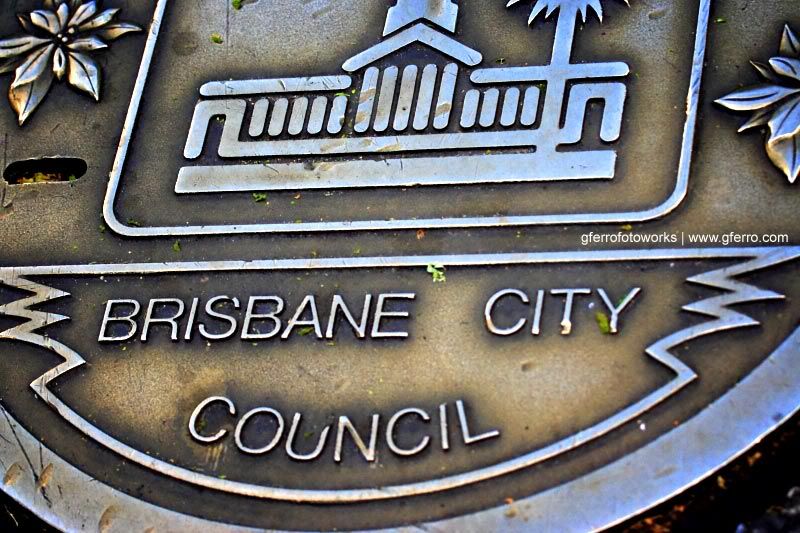 Brisbane City Council permanently etched on a steel plate.