The "Really Big Wheel", a.k.a Ferris Wheel is almost everywhere nowadays.
There's that one in London, then in Singapore, Kuala Lumpur also have one, Manchester also have one, and some other wheel in various part of the world.
Yet, not they wanted to re-invent the wheel, but there is a newly erected wheel in Brisbane.
The 60m high wheel was erected to commemorate the 20th Anniversary of the World Expo 88 and 150th Anniversary of the State of Queensland (1859-2009 Celebrations).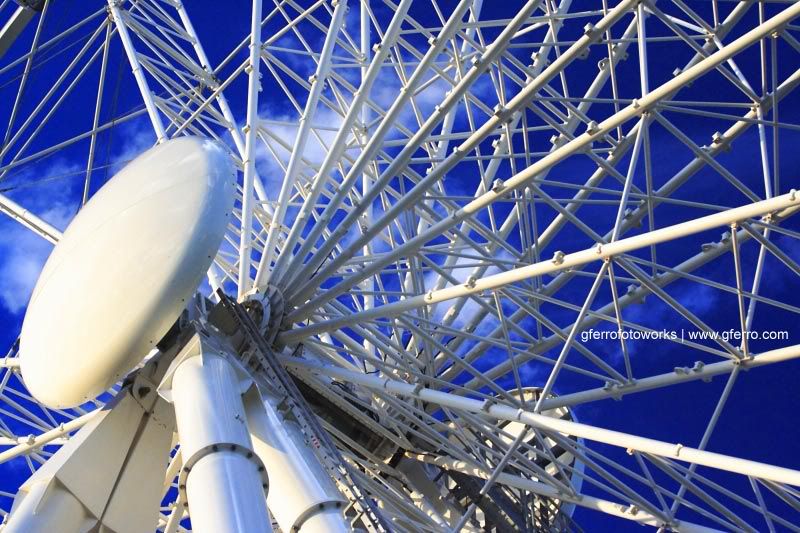 It was painted white because if it was to be painted blue, it will be the same colour as the sky, and nobody can see it, helicopter pilot might miss it and birds will just fly straight to it! (No, not really, I just made this one up).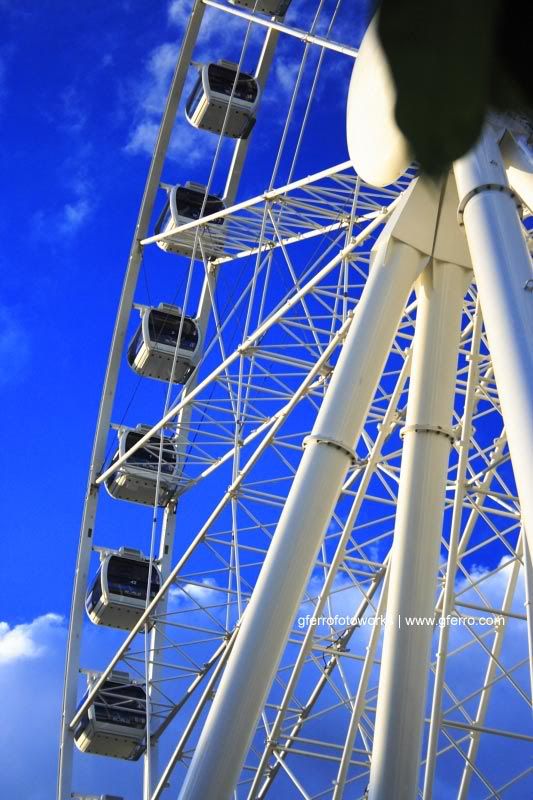 There are about 42 capsules so the wheel, and the ride is about quarter of an hour long, or in simple term, it lasted about fifteen minutes.