It has been awhile since I have updated this site with a proper post.
Today is Sunday, so what else better to do than going off to the Sunday Market.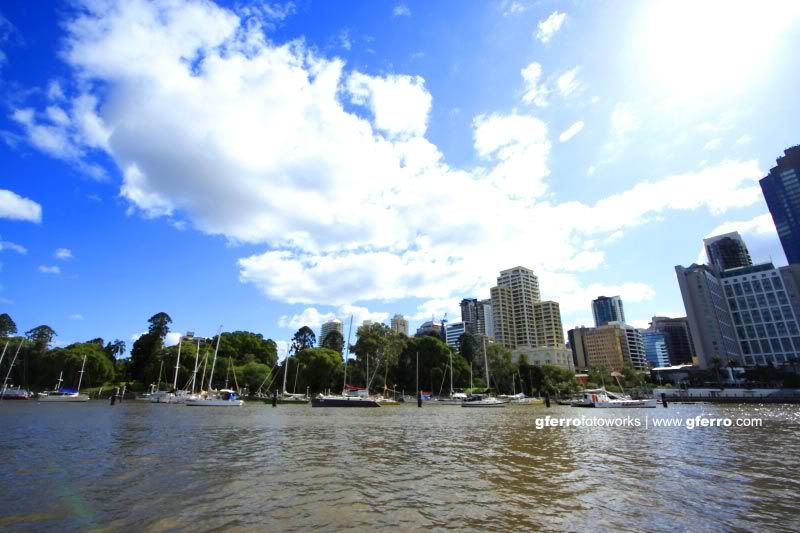 It was such a perfect day, with the sky so blue, and clean fresh air.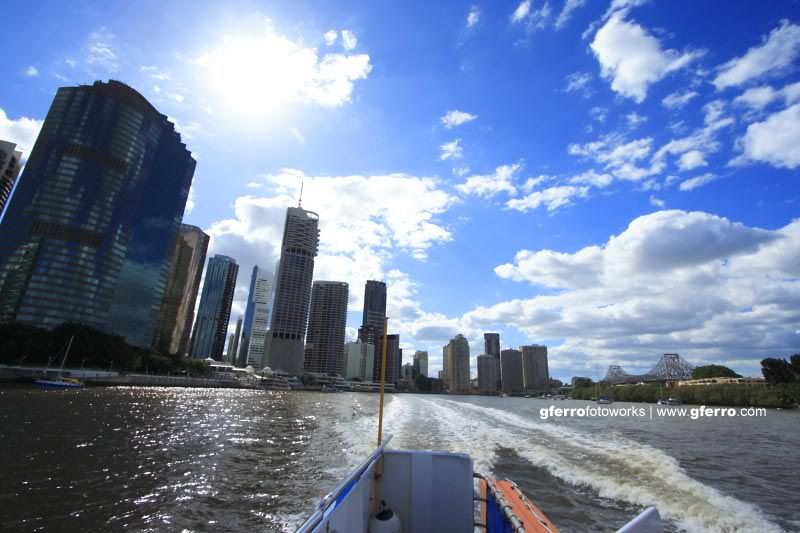 And off we go via the City Cat or in other word, the public transportation.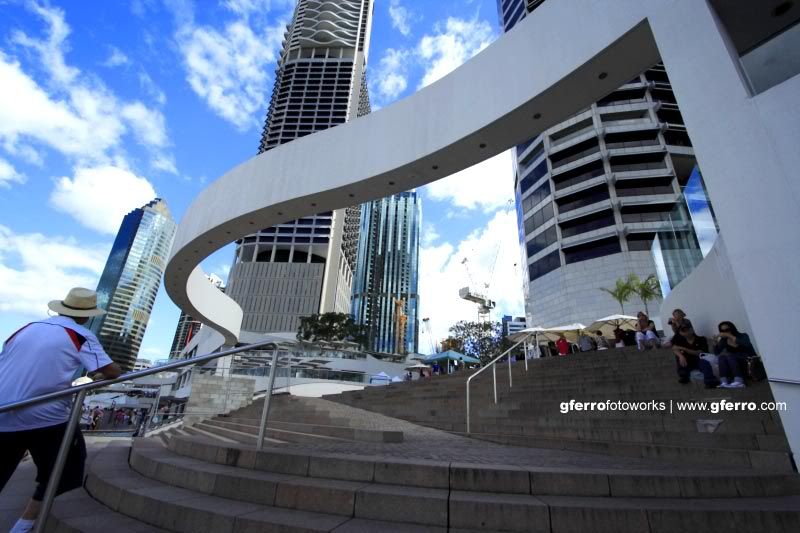 Arriving at the scene, expecting a busy crowded market like those in the local scene, but I was wrong, the area is located at those modern architectural advances.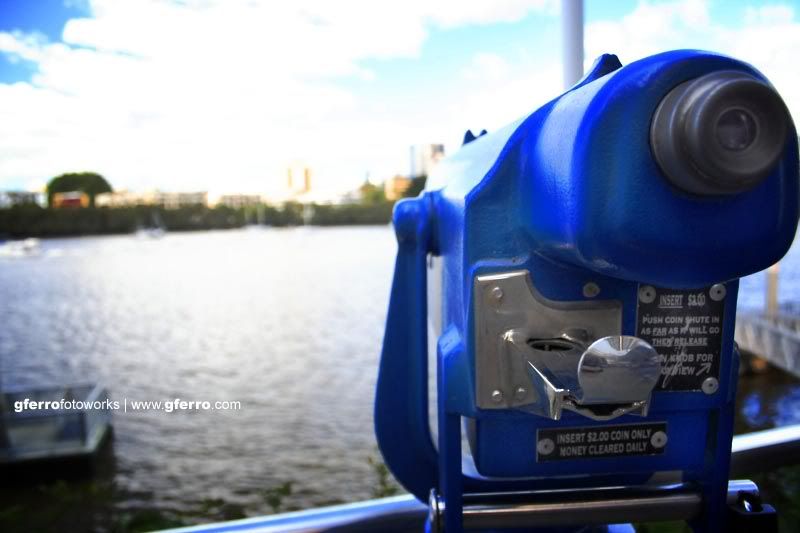 I thought I was at the wrong place, so I had to use this telescope to make sure I was at the right one, and boy, you would be surprised what you can see thru this machine. ;)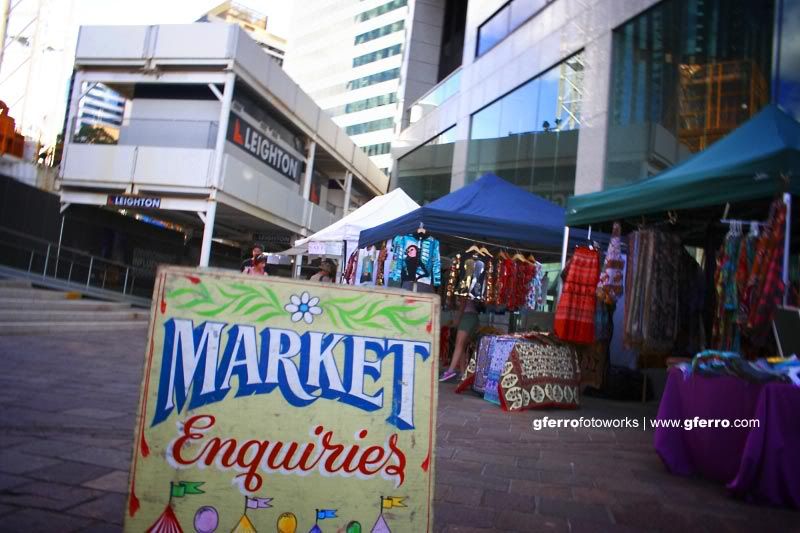 So this is it, the Market, if you are interested to sell off some stuff, feel free to inquire within.
Whilst traveling, I do enjoy the scene i.e. pause viewing the area thru the viewfinder, and "breath the fresh air", thus I did not captured many photos from this market.
But what did impressed me was that, the variety of item that are being put on sale, going from one booth to another, you will find different products, from locally hand made child's toy, to herbal products, to local handicraft from clothes handbag, local t-shirts, local ornaments, foodstuffs, musical performance and many more.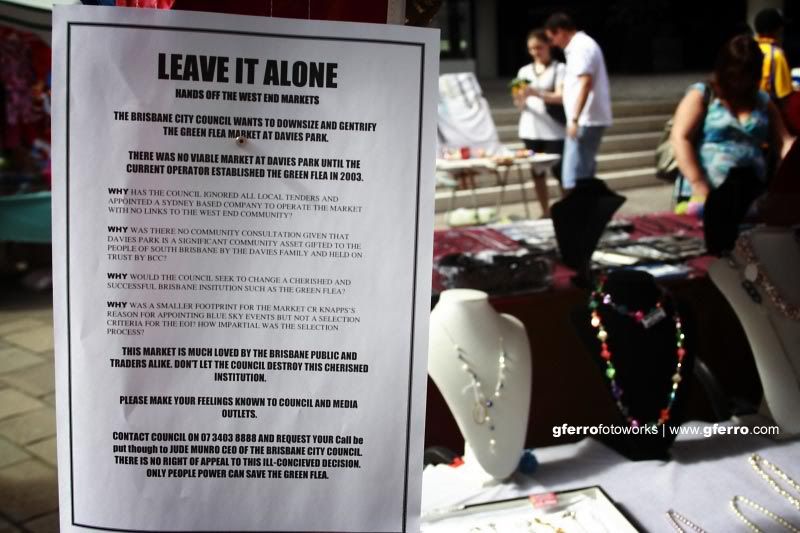 But it seems that this much love market, are soon to be changed.