The
Annual Photo Day in 2007
was about photos from various corners of the world.
Photos from a 1.3MP phone's camera was concept for the
Annual Photo Day in 2008
.
Now, The Annual Photo Day 2009 is about the same subject taken from 3 totally different cameras of different genre i.e. CANON DSLR EOS 350D, CANON PowerShot G10 and the SONY ERICSSON K850i phone's camera.
What I am trying to bring about is, usually it is hard to tell which photo was taken with what camera.


The Petronas Twin Tower a.k.a. KLCC is one of the most photographed structure in Kuala Lumpur, Malaysia, and the challenge obviously is how to get a fresh angle.
But in this post, I don't bother to get very creative, (may be for another future post) as I just merely wanted to point out that, it does not really matter what camera you are using, but how you compose the subject.

1.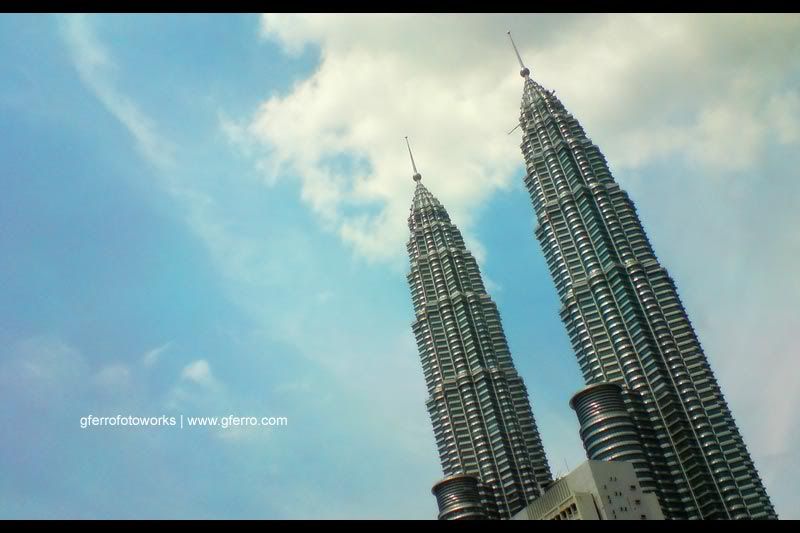 2.
3.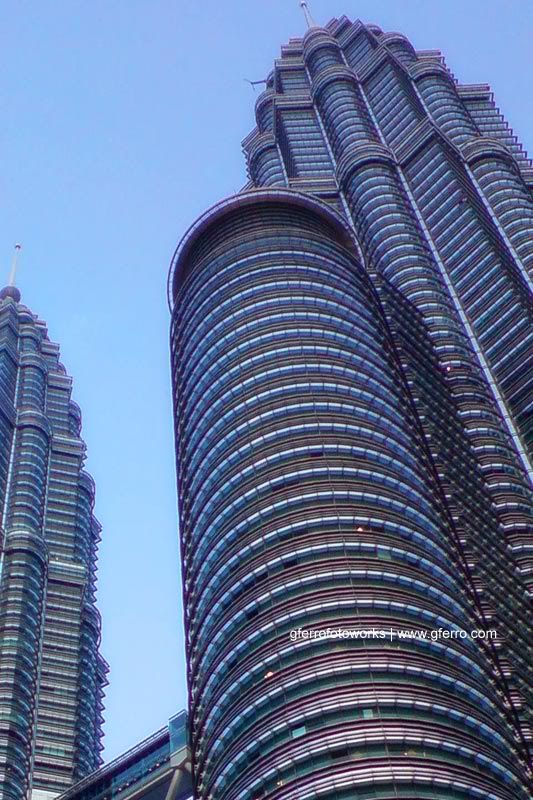 4.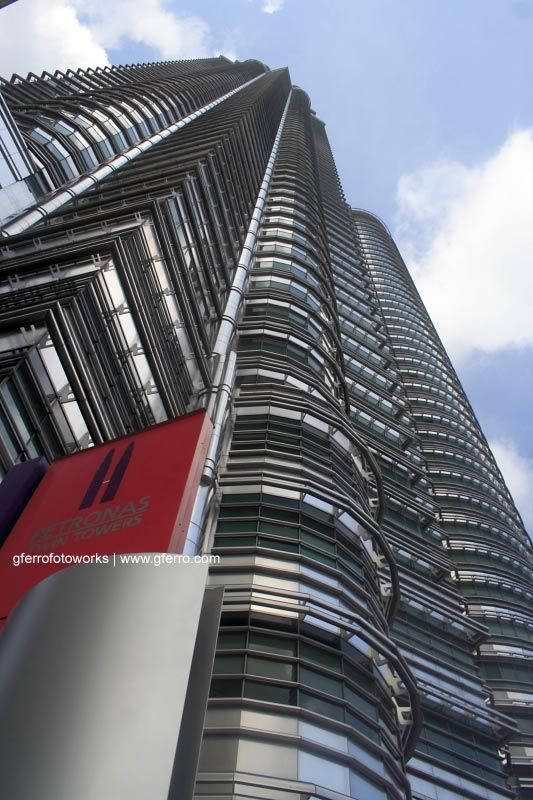 5.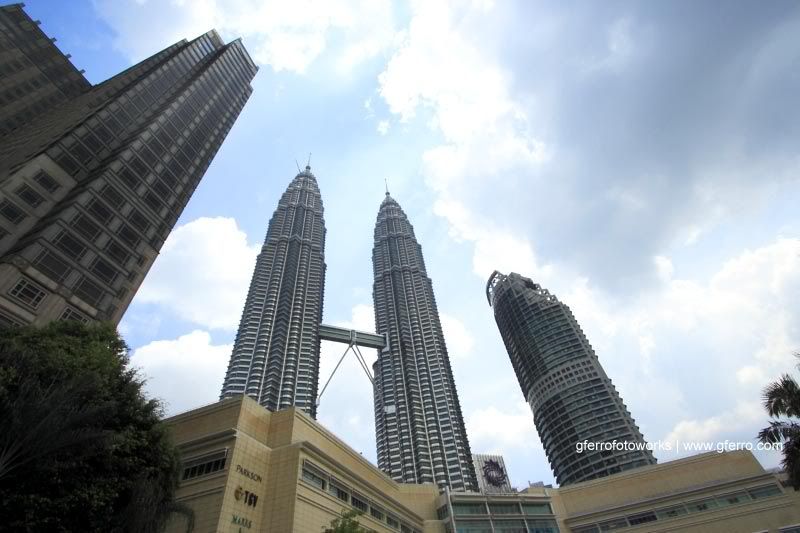 6.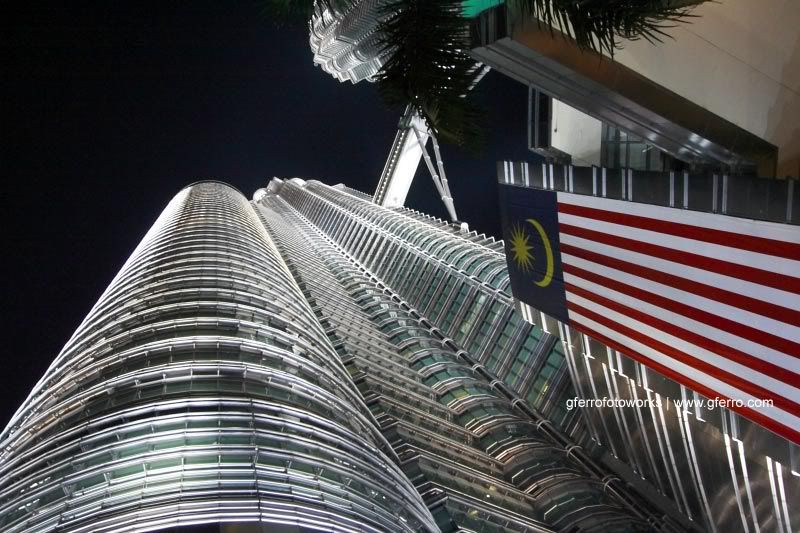 7.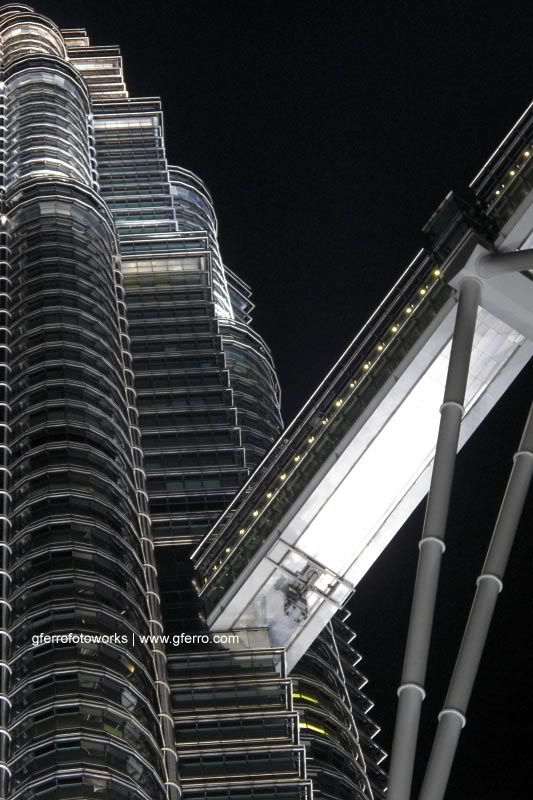 8.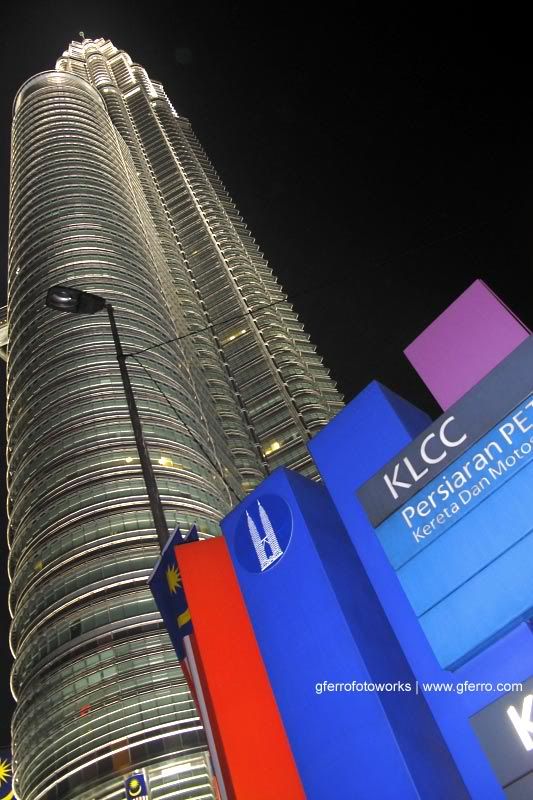 9.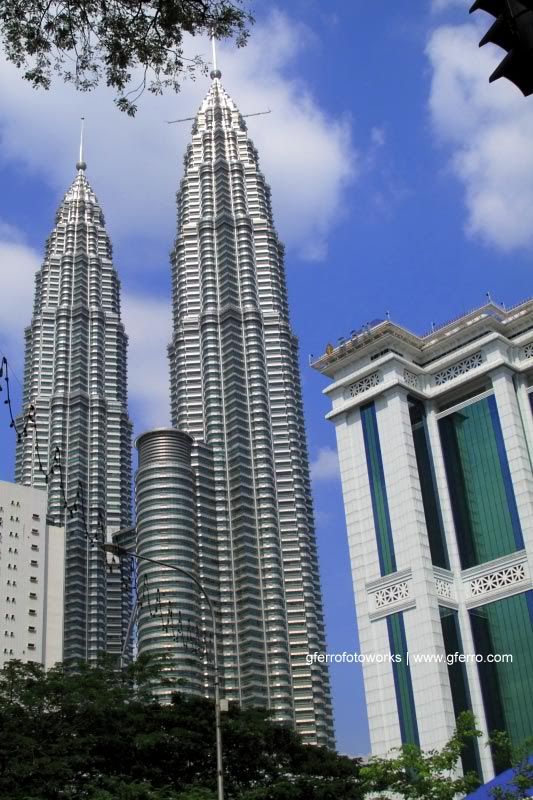 If any one of you know how to distinguish, or wanted to know which photo was taken from which camera, do leave a comment on this post.
We will see how it goes from there on. So anybody dares to take this challenge?