In the recent news, Japan is now under pressure to reduce the emission of CO2 and other elements than could affect the ozone layer.
One of the area which might be affected are those ubiquitous 24-7 convenient stores, which could be spotted almost every corner of the block.
It was informed that, the 24 hours convenient store might be asked to minimised their operating hours and to be closed from 2300 to 0500hours, to safe energy.
But most of the stores owner are not willing to do so, as it might affect their profits, furthermore, even they are to close their stores, other appliances such as refrigerator still needs to be switched on all the time.
Even the public, are not to keen in having a lesser opening time for the store, especially those working the late nite shift.
As till now, the matter are still under negotiations.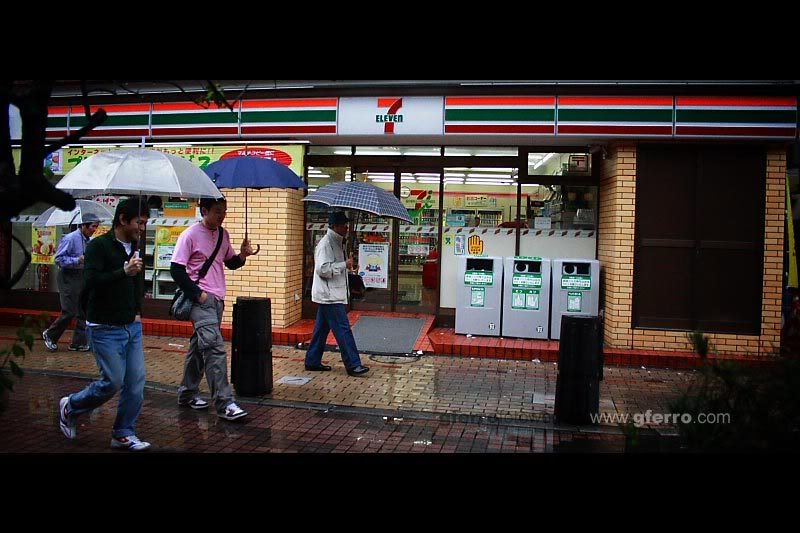 Pedestrians walking pass by one of the famous 24 hours shop. (But not as famous as Appu's Kwik-E-Mart!)