The real Harajukunians
, if there is such words.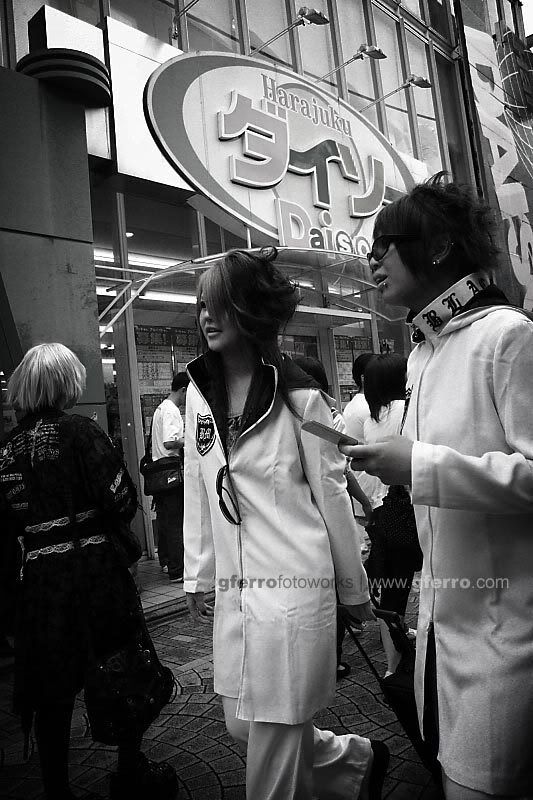 For those fashioniesta, this is the place to be seen in Tokyo, Japan.
Fashion beyond your imagination can be seen here, and the shop at the back is the reknown DAISO, the real deal, where almost everything is 100yen and in fact, this one in Harajuku, is the biggest store in downtown Tokyo.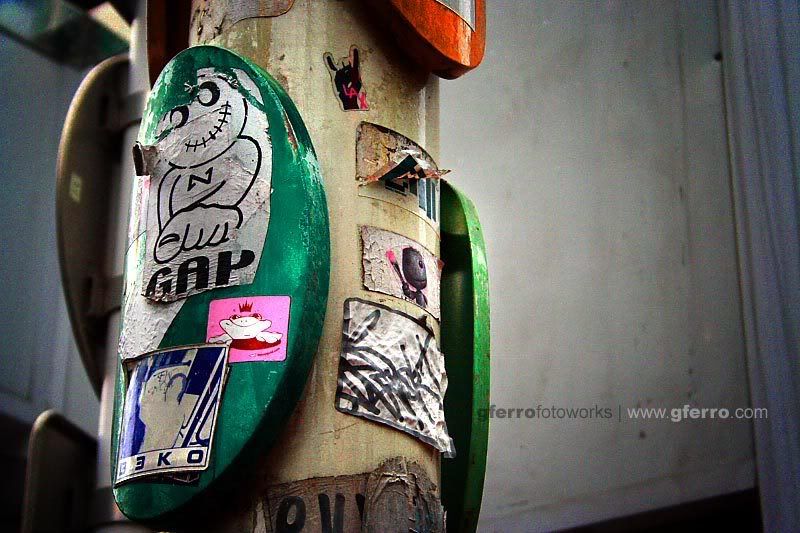 Just some wild stickers on the lamp post.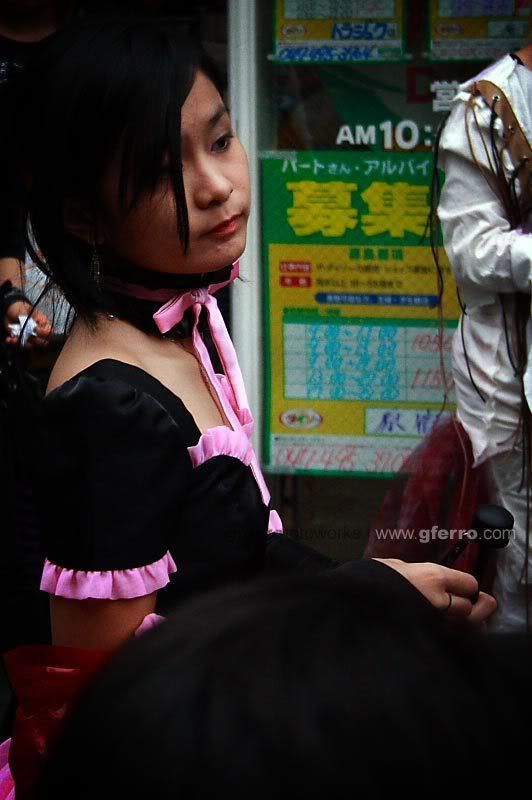 Cosplay anyone?