Sometimes, we would be very cautious with bringing our camera gear while traveling to foreign country, the feeling of whether it is ok or not to photograph street photos and such, also the worries of carrying those bulky camera gears.
But whilst in Seoul, I feel "in" blending with the local, because many of the locals are carrying huge SLR with them almost everywhere, well, many touristy area actually, hence there were less guilt in capturing the street scene.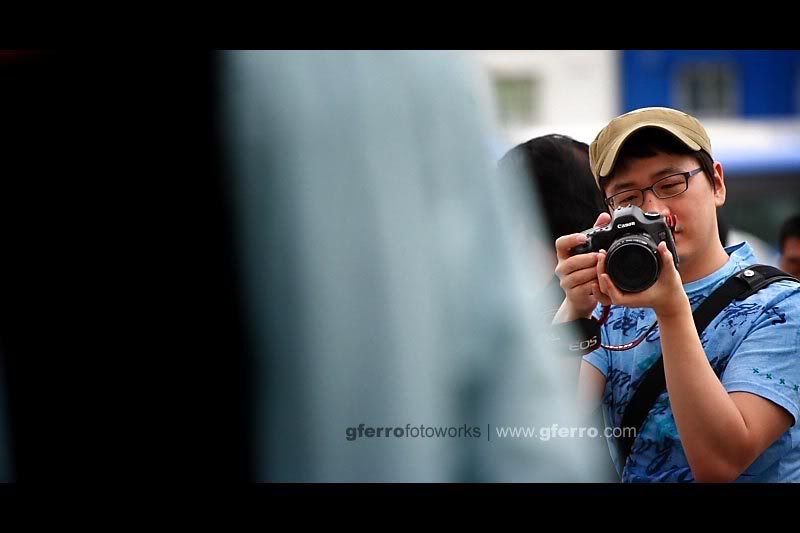 Checking the captured image from the tiny LCD viewer on his high-end CANON.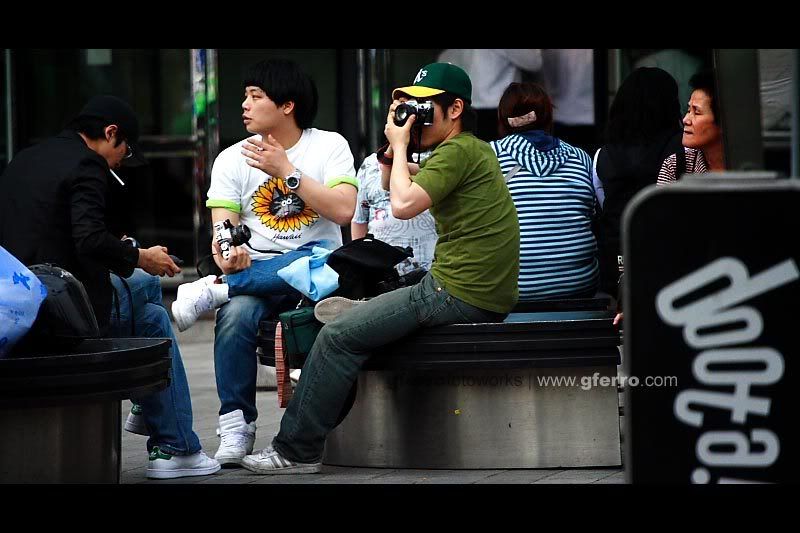 A bunch of friend having an outing together to capture the street scene.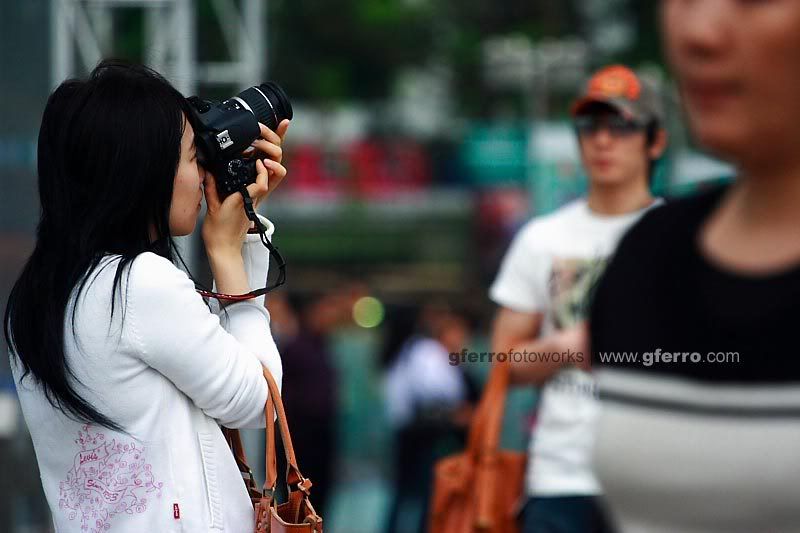 There are even quite a number of women photographers, I guess they wanna play around with huge DSLR nowadays rather than those sleek slim compact, or perhaps just wanna make it a reason so that they can buy a new handbag which can fit their bulky camera!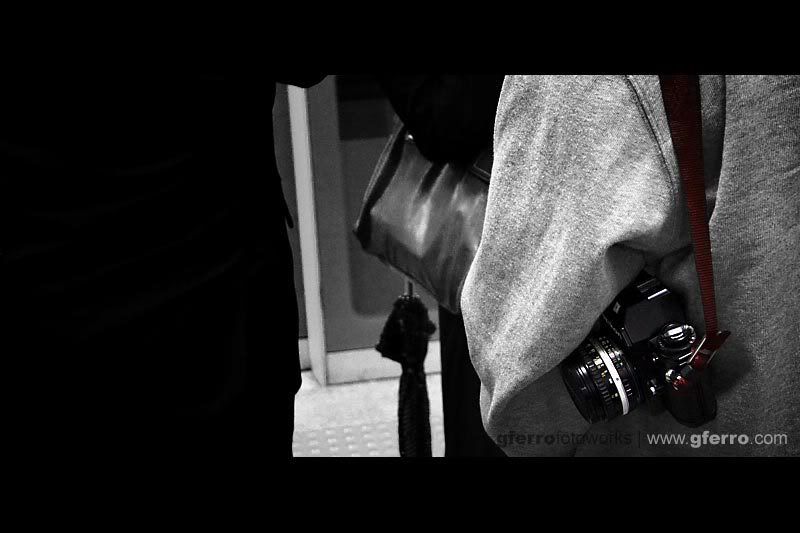 A classic film SLR user.