Whilst in Seoul, City Hall area to be exact, I stumbled upon, some sort of festival, as it was all spoken in Korean, so I assumed this is some sort of a lantern festival.
As for the protocol, I was not too sure the do's and don'ts duringthe festival, hence I did not captured as much photo as I want, furthermore I did not have any fast lens, tripod nor flashgun with me at that moment, so, these are few that I can share.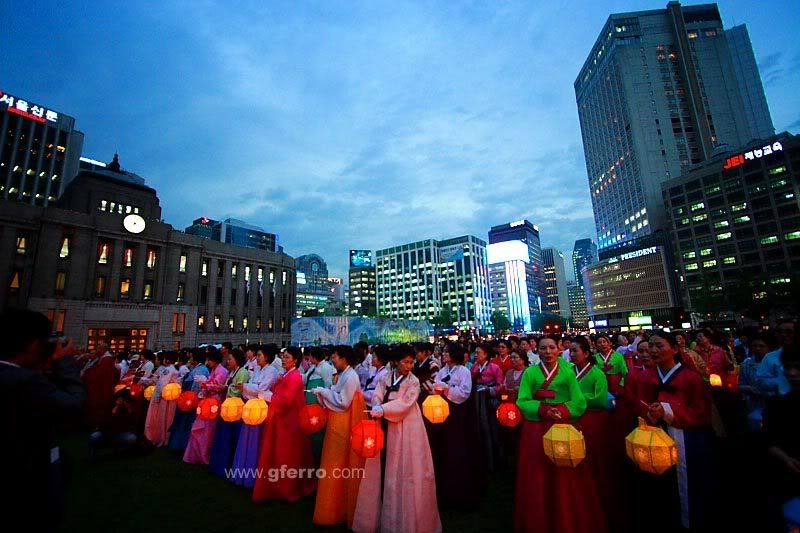 The locals, adorning their local traditional attire, Hanbo, carrying a lantern each.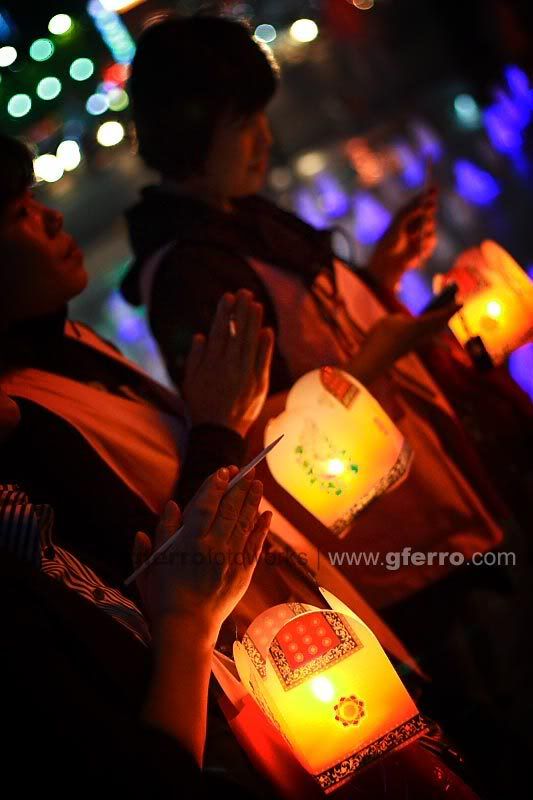 Saying a prayer while holding on the paper lantern.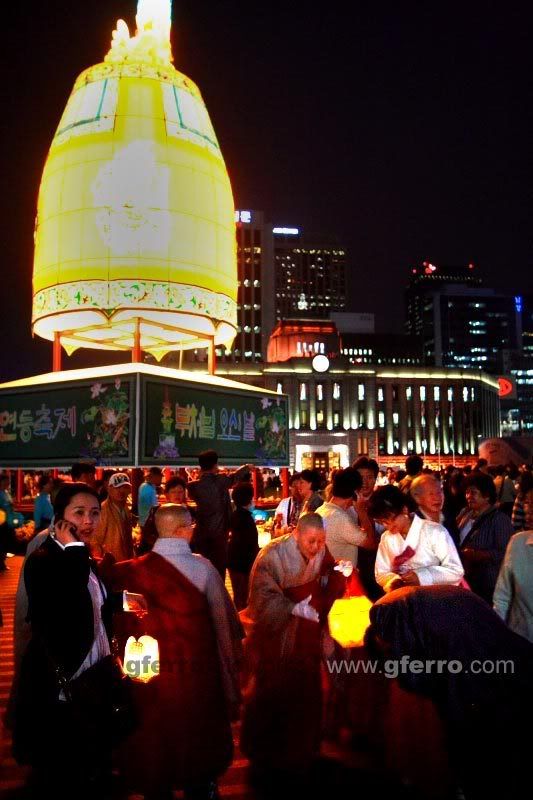 People of all walks of life are busy with each other, greeting one another, calling their loved ones and such.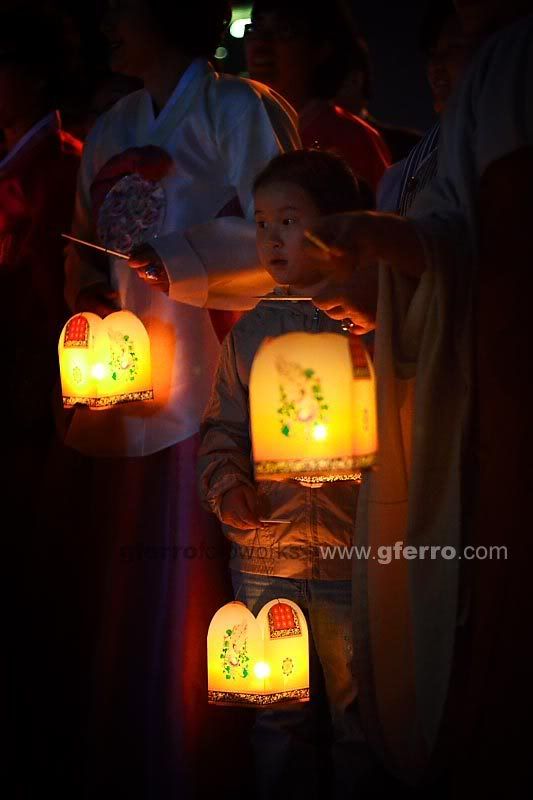 A young child can be seen in the crowd, don't wanna miss this historic event.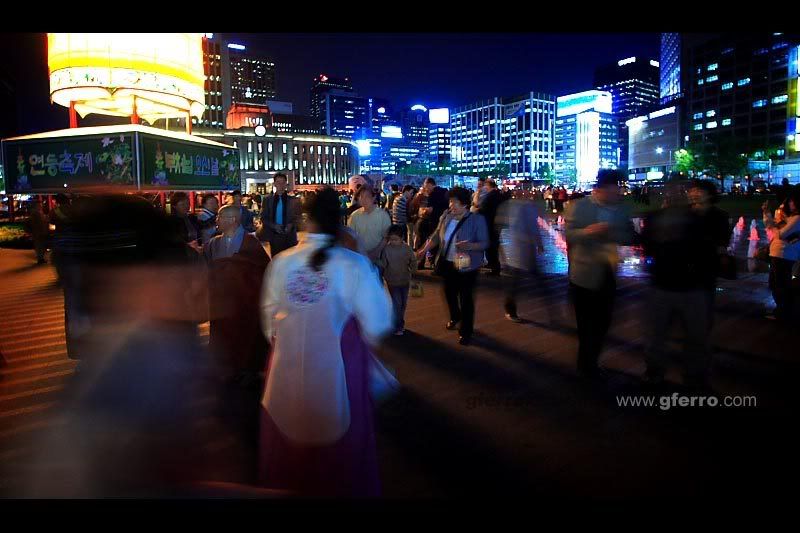 It's getting late, the festival is coming to the end, people are now walking around more freely.
Had a long day, it was time for me to go as well.