Cheong Gye Cheon stream is about 6KM in length, this is one of the historic places dated since the 14th century as one of the important pathway to go places. It was "unused" during the mid 20th century due to the urbanisation of the City, not until recently, it was restored and a dash of glamour were put to modernize the area so as to be the hip area of the city.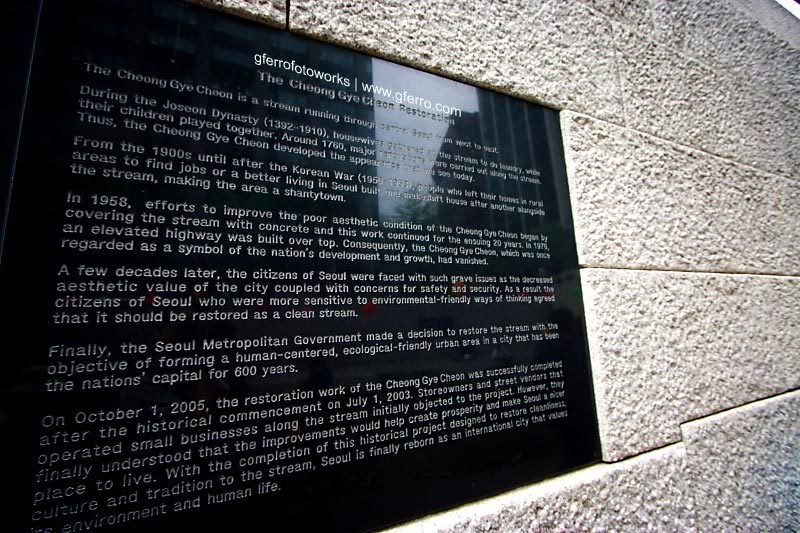 Restoration were completed in 2005, and "million" of people throng the area to have a closer look. For more details, one can read the plaque placed at the "start" of the stream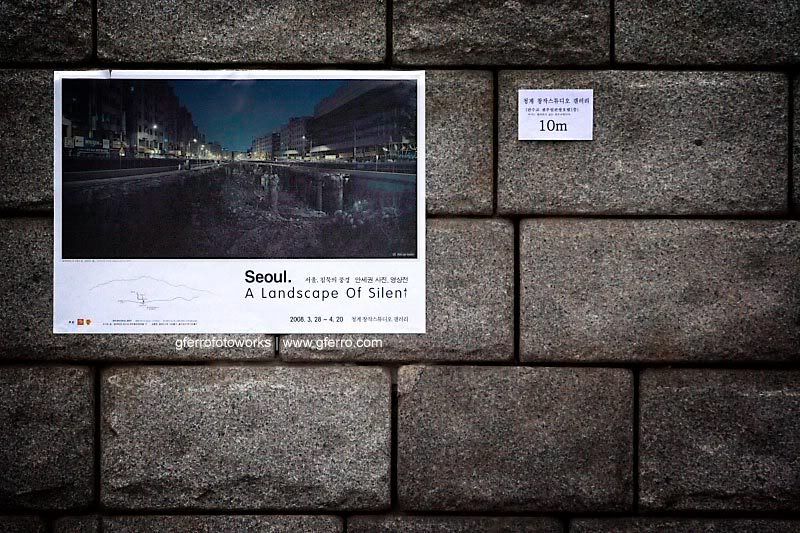 A poster promoting the area posted at one corner of the long wall.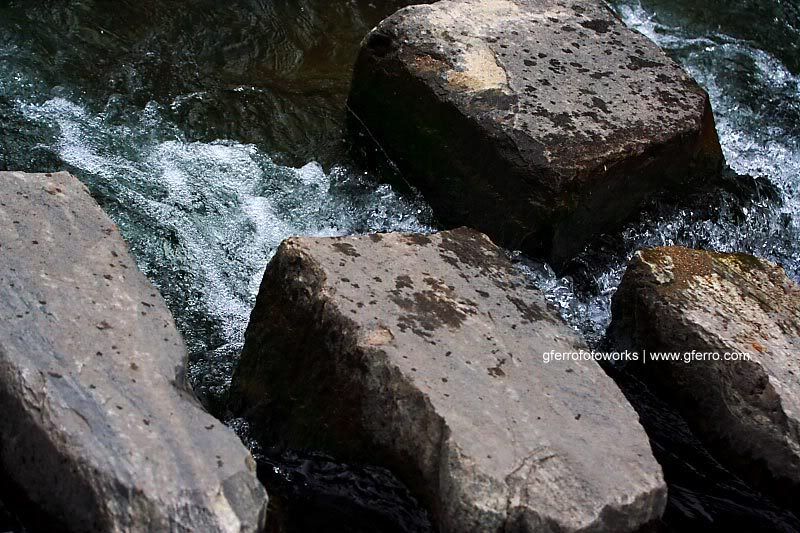 A glimpse of the many "natural" design of the stream.
Some parts of the stream are re-design to make it have that modern feel, where as some area are just restored as it was, every few hundred meters, the designs will be varied accordingly.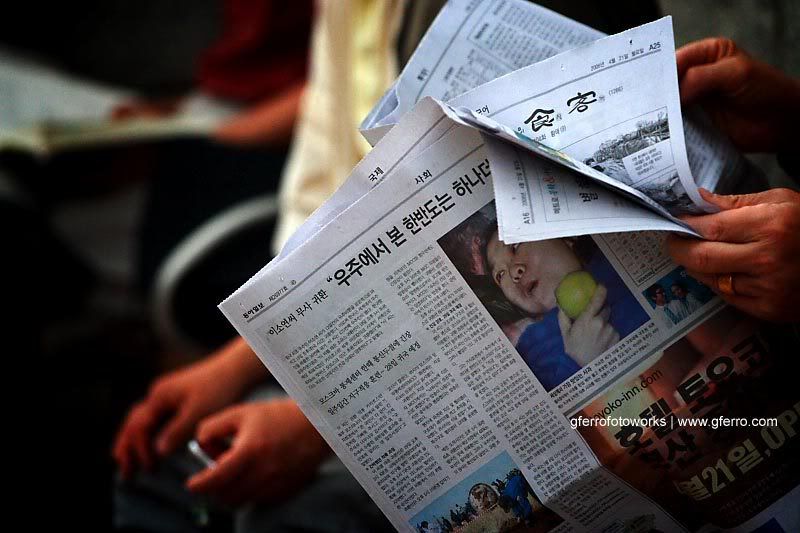 Many people opted to just walk along the pathway, some jog, some just relax, enjoying the view or just reading their papers.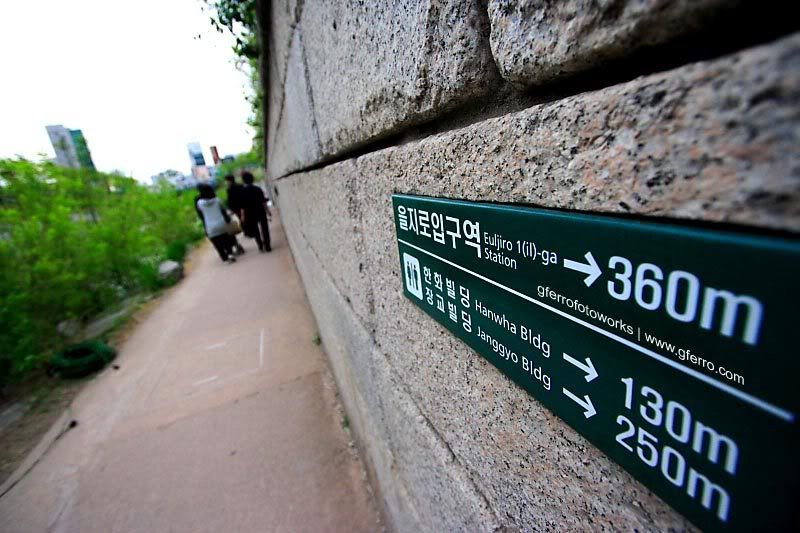 There are exits every few hundred metres, and there are also bridges crossing the stream within the exits, and if one are tired from the long walk, the subway station are just close by.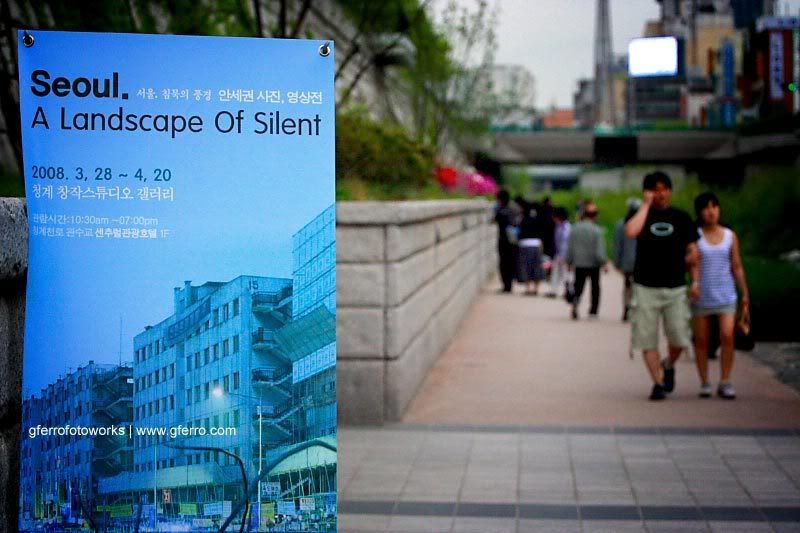 Another poster of " Seoul | A Lanscape of Silent "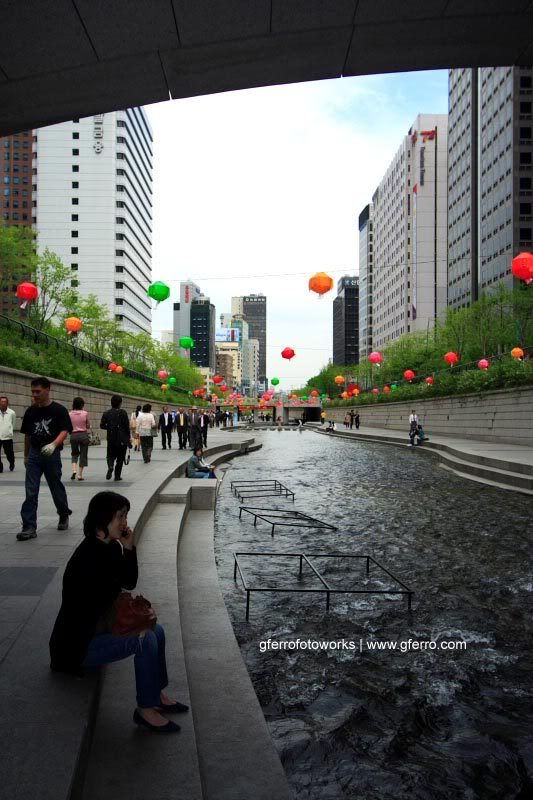 Oh yeap, this is how the general overview of the stream looks like, and if you have watch the Korean Tourism adverts on TV, those "Hi Seoul", this is one of the places that where they did the promo filming.
Actually this was not my first time here, the first time I was here was few years back,
which I have posted earlier here
.