I have mentioned in earlier posts that, one of the best ways to explore a city is to walk the not so routine or touristy route.
So I decided to venture out of the way of the busy downtown area, and moved out of the city centre.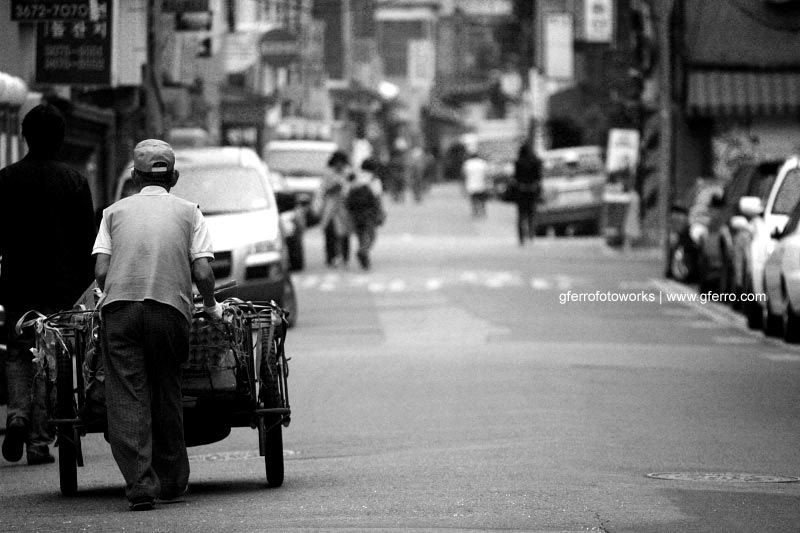 A human powered cart is one of the signs that you are beginning to get away from the heavily traffic city centre.
A typical housing area outside the city centre.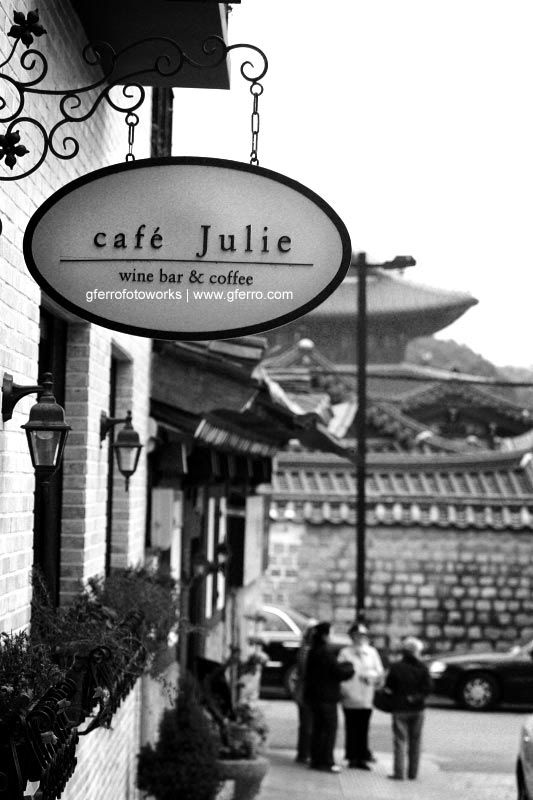 A sight of relief, seeing a cafe within the suburb, Cafe Julie, unfortunately there was no sexy Julie in-sight, perhaps I was not looking thorough enough. But the view from here was breathless.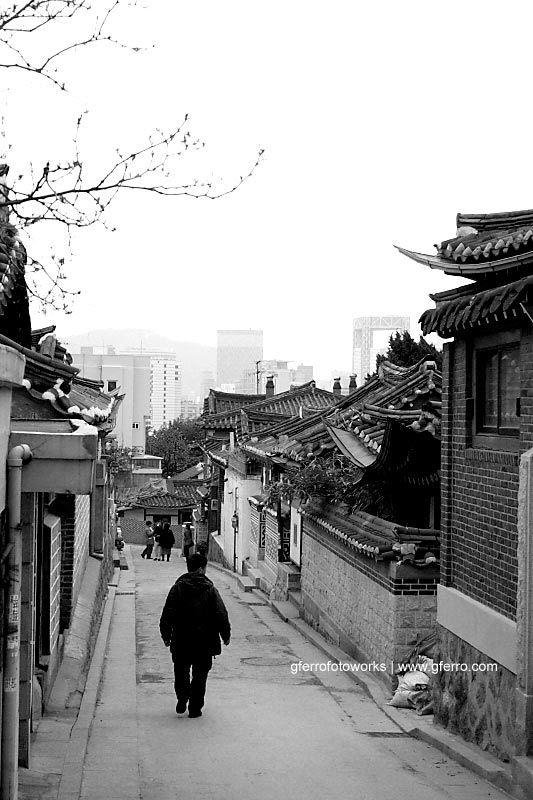 Walking pass the narrow alleys, remind you of those traditional Korea movie/drama, I was informed that, some of the infrastructures within these area were left untouched, and some even goes back to about 100 years old!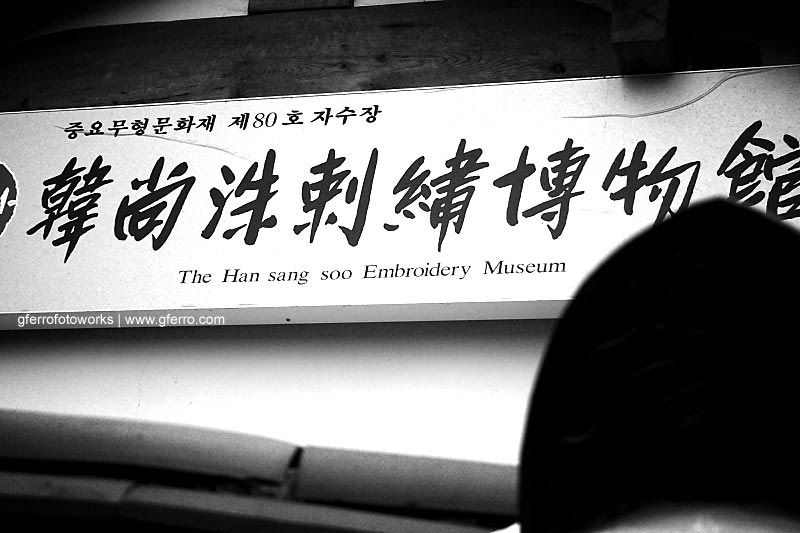 Walking thru these "ancient" route, I passed by numerous museums, The Han Sang Soo Embroidery Museum is one of them, they do have museums for everything I presumed, even for embroidery. I think Brunei should also have these kind of museum, Baju Manik Gallery, Baju Katok Museum, Nasi Katok Museum, Gallery of Unclaimed Baju Raya or some sort.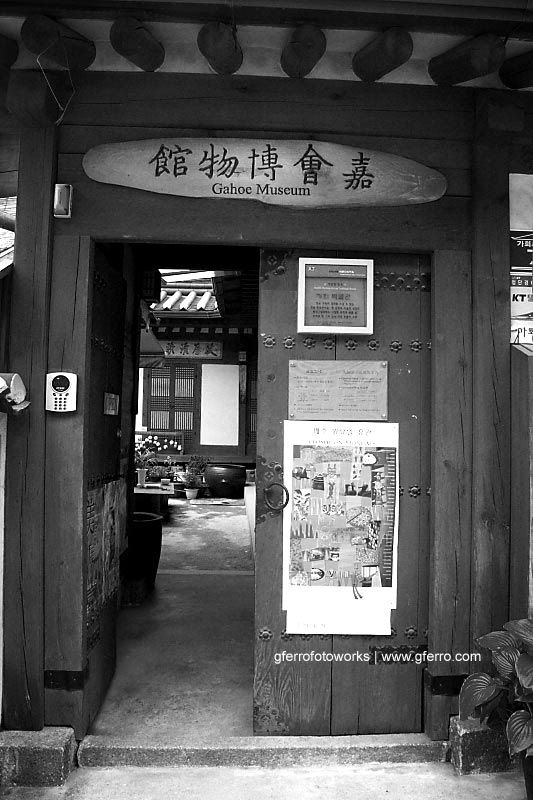 Gahoe Museum, where you can find load of artworks of the everyday life of Seoul in yester years.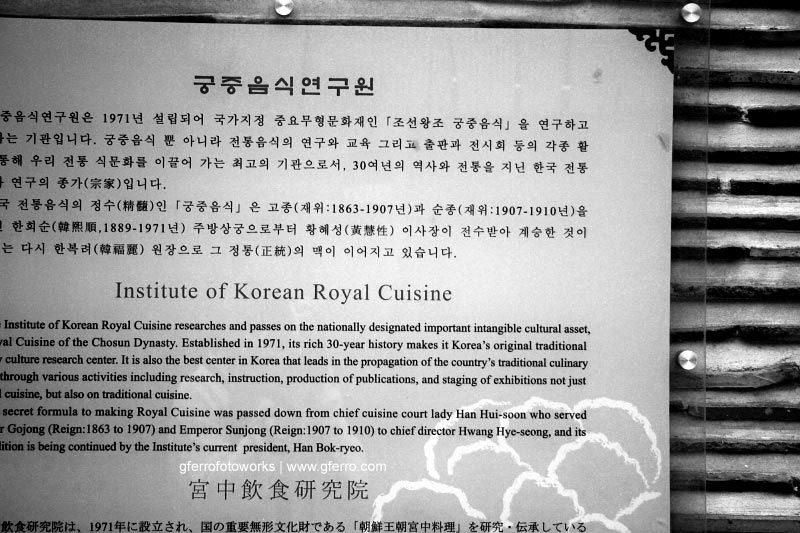 And there is also the Institute of Korean Royal Cuisine, with a short inside story of their works, if you want to know more.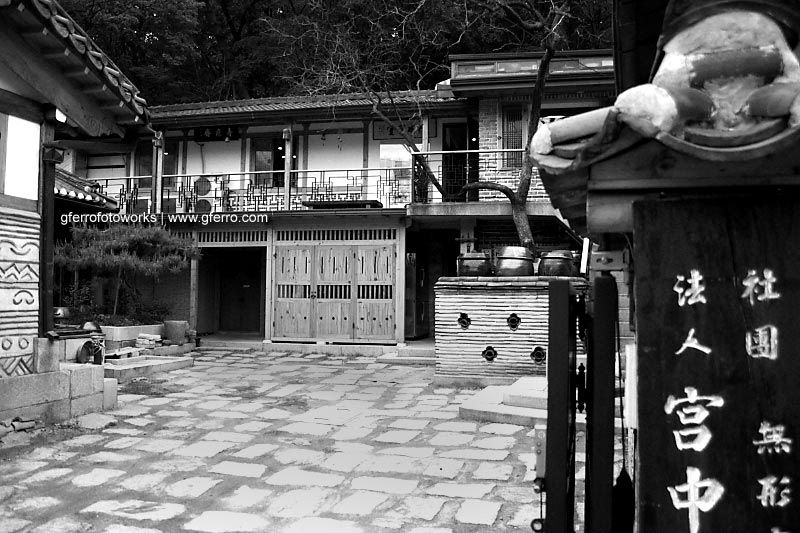 A glimpse of the inside of the institute.