Chap Goh Mei is the fifteen nite of the Chinese Lunar New Year and marks the end of the celebration.
According to their tradition, young ladies would then, at this day, throw away tangerines/mandarin or what we simply call, oranges, to the open water or sea, hoping that her future Prince Charming would pick it up.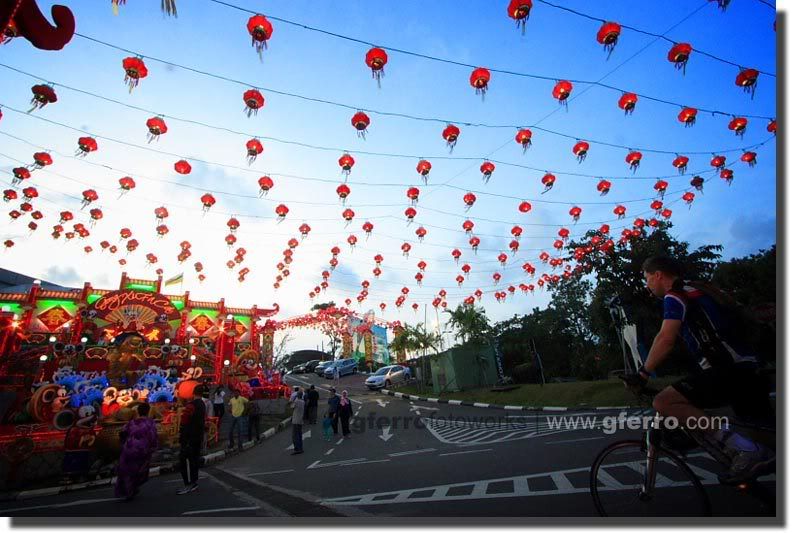 A cyclist passing by the Chinese lanterns decorated area.