I am actually contemplating to let go of these stuffs, as they are very practical and fit for my purpose.
After some heavy thought, I am ready to let these two very good stuffs go.
The reason why, I am selling these bags are because, I have got another camera bag ( I really like to get camera bags, don't ask me why), but I don't have enough space to store these bags, so rather than letting it gather more dust, so I hope they could get to a new rightful owner.
So here there are:
1
. Lowepro Mini Trekker AW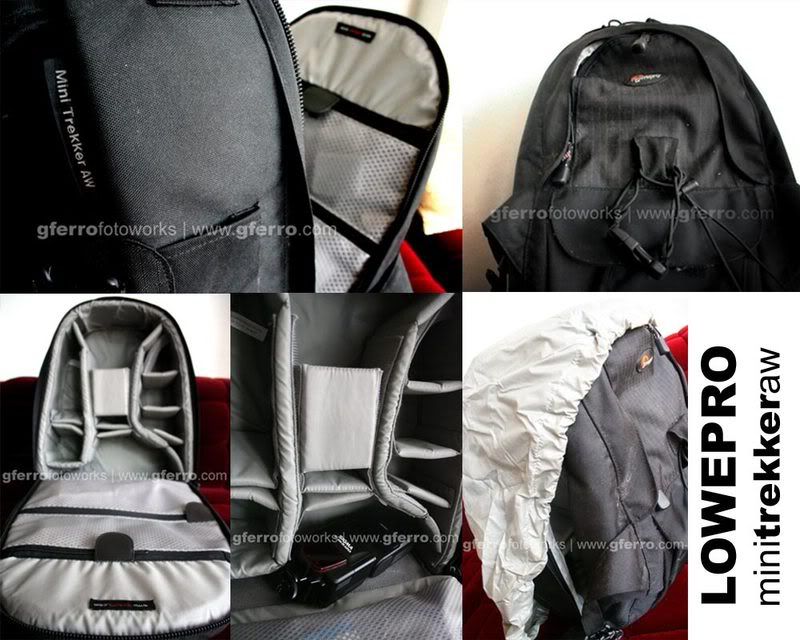 Lowepro needs no introduction, for those who are into photography, should know what Lowepro is capable of, and how strong or durable the brand is, if you do not know what Lowepro is, perhaps you are still a newbie, a new newbie even.
According to their website the outer fabric is water resistance and there is also an All-weather cover. There is also a tripod/monopod carrier and it is great for travelling and hiking!
I rarely use this bag actually, used only for storing my gears.
So I won't elaborate more about this bag. For more info, you can go to their
site.
2. Fotofile Professional Bag P-1
Now, this is an underdog of camera bag. There are loads and loads of compartment that I, myself get lost sometimes!
For those who have loads of photography gears, these is good news for you. the pockets are everywhere, big one, small one, ultra small one. Zipped compartment, velcro, straped lock you name it, this bag got it all!
It can also be a shoulder bag, or it can also be a waistbag. Honestly, I use this bag more than I use the Lowepro.
This bag should not be ignored by the way, for me, the way how I rate stuff is by checking if they have got there own website or not, if certain items does not have their own website, then it might be dodgy, but if they got their own website, then, they should be reliable.
So yeah, this bag have got its own website
here.
Lowepro vs. Fotofile: The comparison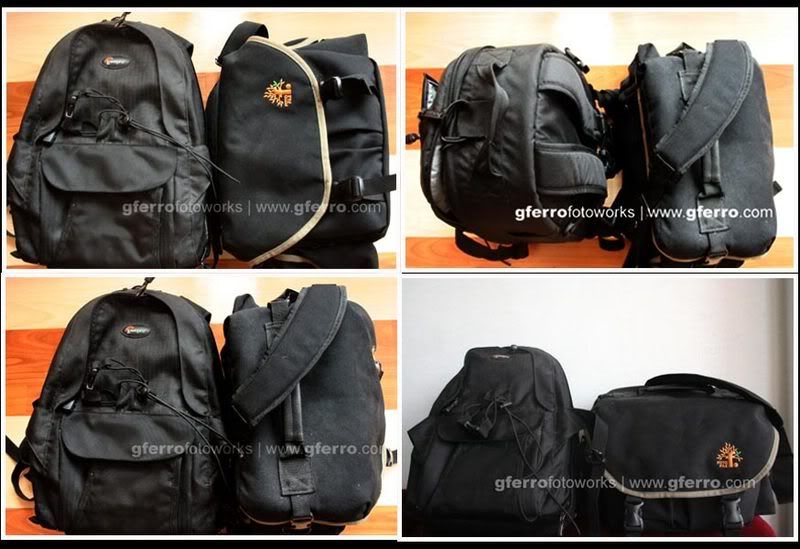 Click each image for larger view.
Oh yea, I almost forgot, the prices:
1. Lowepro Mini Trekker AW = BND110.00
2. Fotofile Professional Bag P-1 = BND70.00
Come on, CHEAP-CHEAP only meh, get it now, protect your expensive gears, so that u can use it for the National Day Outing on the 23rd February 2008!!

UPDATED:

23.02.2008



Lowepro Mini Trekker AW =

SOLD!


Fotofile Professional Bag P-1 =
SOLD!