Well, due to the REDness of the site, now I'll try to get away from it for awhile, and now, I'm bringing you, Purple. ;)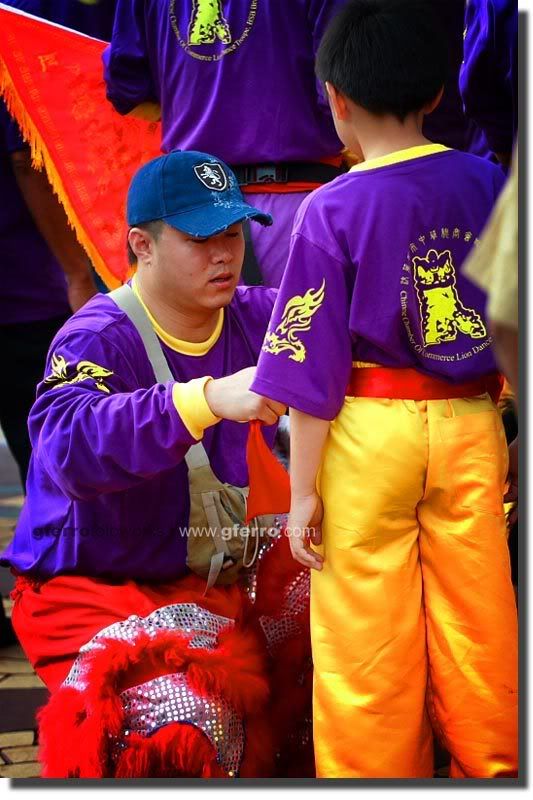 First thing first, making sure everything is properly fasten, or otherwise, the red underwear could be seen, and now to complete the costume, the red-coloured "black-belt".
Happy face, ready to perform, most probably, his first public appearance.
And finally, to seek for blessing before the performances begin.