Photography is about timing, being there at the right place, the right moment, and yeap, with a camera of course.
How many times have we miss taking a photo opportunity, when something interesting happens? Loads!
Some moments cannot be described by words alone.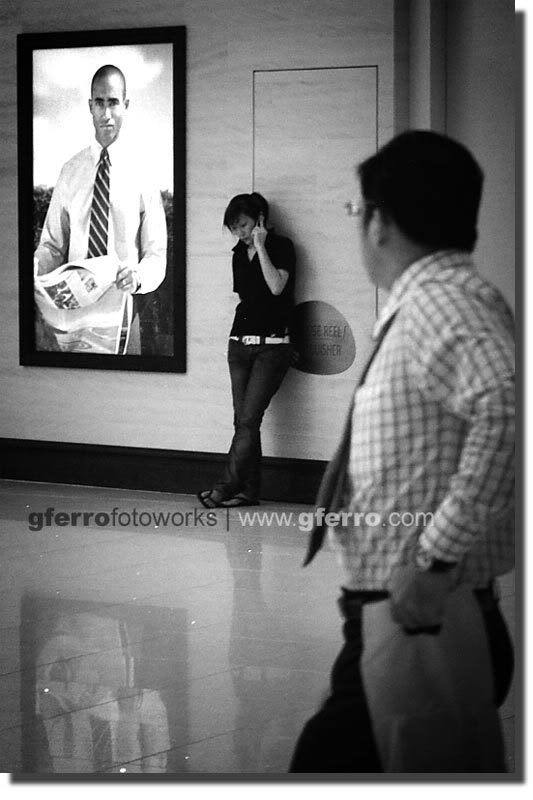 The above photo is an example of such, being there the right place the right moment.
The guy at the foreground, Timmy (not his real name) is adjusting his pants, and glancing at the sweet lady, An-Julie (not her real name) on the phone by the wall, but the "guy-on-the-wall", let us just call him Ariwibowo Yudhoyuno, are also looking at Timmy, giving an impression, as if saying " Hei you, You staring at my girl, watcha lookin' at eh?"
Don't y'all think so?