The Lonely Road ahead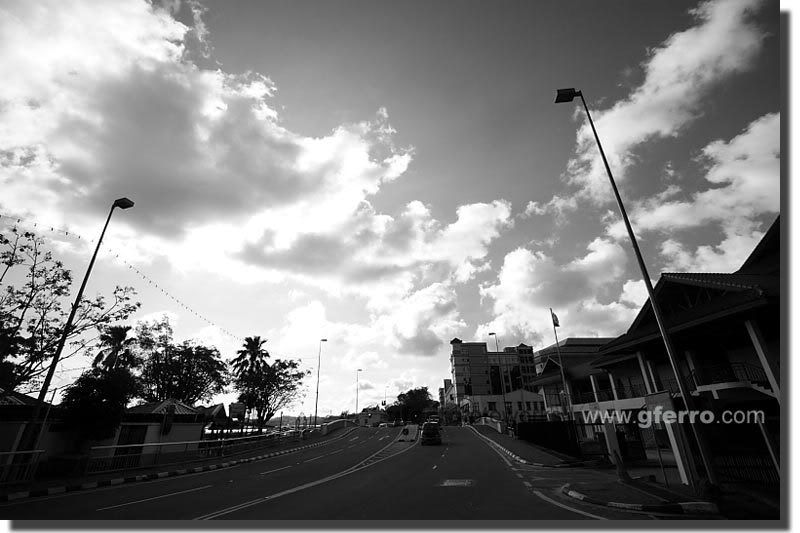 So do you recognise this stretch of road?
Oh well, does not really matter, or does it?
Just like our retirement, have we put our mind into it...?
I'm talking about the majority of us, who are no longer in the pensionable scheme.
The rule of thumb for a retirement fund is, one should have at least 10x the annual income by the time they reach retirement age, i.e. 55 years old.
Say the annual income is 10k, hence the minimum retirement fund should be 100K!
And, yet they need consultant, and some smart Alec from the uni to tell us that the present retirement scheme fund is not adequate! ..
..... oh man .. come on .. I know that long time ago .. .without any consultant or such to tell me .... come on lah ... it is common sense.... easy maths .... u don't need to be an Add. Maths nor economist expert to figure it out ....
Speaking of retirement, it is so scary thinking about the current situation.
Have we save enough for retirement? When I said we, that also implies me, no we without me... just like no Woman WithOutMAN .... eeermm... oh what am I saying here....
Oh well... I think what the public need now is more public awareness ... education ... which we can start from the early age ....
... parents especially.. can play an important role in this situation .... unless the parents themselves need to be "educated" ... then .. that is another story ....
.. but can we blame our culture for it ...? or is it just one own self control ...?
... just for example ... if one is to organise a function.. say the ubiquitous wedding function ...
.. if the function was to made to be a simple one... some will be afraid that... the guest would talk behind their back or so .... eleeeeehhh.. so what ... as if they are paying all the expense...
.. it is you money .. so spend the function as to your own limit .... most stuffs are nice to have .... but only few stuffs are must have .... so stick to your budget ....
.. if 5k is your available budget ... then be it ..... don't worry about what other may say ....
... I can give you thousand of sample about spending unnecessarily .. but hmmm.. that will make those in finance area an easier job ....
so ... I'd just stop here.. as I know .. as always .... .. nobody cares to comment about this anyway ... just see see ... just read read ... no participants ... typical of us eh ....